Heralding A Year in Review
The 2022 stories that resonated most with our readers
As 2022 draws to a close, we've looked back at the stories we've covered this year to see what topics resonated most with our readers – and local development tops the list. Our most viewed story was the one we broke in January about the Peekskill Brewery finding partners to purchase the 4-story building they'd been leasing from Homestyle Desserts owner Rose Sanca since 2008. Sanca bought the former warehouse from the city for $225,000 in 2000, and the Brewery paid $1.6 million for the property this year.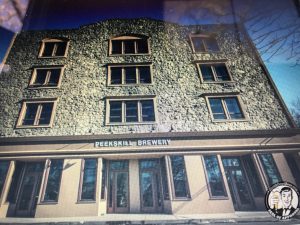 That story on a commercial transaction was followed by reporting on residential development that dominated Common Council and Planning Board discussions throughout the year. 
A proposed nine-story development at the former White Plains Linen site on Highland Avenue, a project of CW Realty, was covered in March. A story about the May community meeting hosted by Ginsburg Development Corporation at their Abbey Inn property spelled out what residents want and do not want to see at the Railroad Avenue property Ginsburg intends to develop. We reported on the surprise decision by the Common Council in September to not forward Ginsburg's scaled back plan for Railroad Avenue to the Planning Commission. And a week later developer James Guerriero unveiled a plan for a 125-unit residential complex for the RAL and Hudson Glass buildings at the corner of Howard and N. Division streets.  
Our next highest viewed stories included what activities to attend for Peekskill's Fourth of July celebrations, and the article by Student Journalist Jeffery Merchan on the retirement of Andrea (Dre) and Liz Vivenzio after 40 years of running D&M Deli at the corner of Wells and Elm streets. As a postscript (and a likely story topic for 2023!), the PHS alumni who purchased the deli from the Vivenzio's and ran it for three months have sold it to new Peekskill residents – who intend to be open in the spring.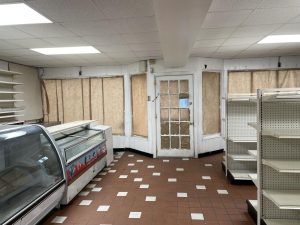 Matt Moore, a popular former teacher and wrestling coach at Peekskill High School died in January at age 74, and his obituary was one of the most viewed stories. He was 44 years old when a catastrophic injury paralyzed him – but that didn't stop him from returning to the classroom and offering inspiration to thousands of students and adults in this community and beyond. 
When Peekskill made international headlines in 1992 because a meteorite that was streaking through the sky landed on Michelle Knapp's Chevy Nova, nobody thought the story would have staying power for the next 30 years. But it did. The article Jim Striebich wrote recreating the events of that night was one of our top ten viewed stories of 2022. 
From a meteorite streaking through the sky to a mother memorializing her son with driftwood figures along the banks of the Hudson near Travis Cove, our story about Cathi Karas elicited responses and views from so many people touched by her artistry and inspiration.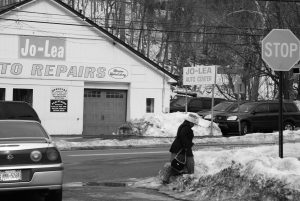 When a man is stabbed to death, and within 12 hours a suspect is visited by police – but not before he sets the house he lives in on fire – it's bound to be required reading for residents. The September story made headlines, and confirms the public's insatiable need to read about murder and mayhem – especially when police helicopters and fire trucks are involved, in a house owned by the mayor.
Looking forward to 2023 – we can only hope for more tasteful, contextually-appropriate and walkable development in Peekskill…less murder and mayhem…and who knows, maybe another visitor from outer space!