Almost 4 decades of serving sandwiches, advice, hugs and cookies
D & M Deli owners to hang up aprons on Friday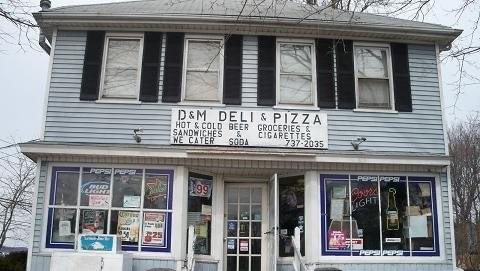 Whether you are a Peekskill High School student grabbing a quick bite to eat or an adult in need of groceries and supplies, D&M Deli has served  the needs of the Peekskill community for decades. Generations grew  up coming through D&M deli's doors but that changes on Friday, March 4 when two Peekskill High School alumna will be taking over D&M Deli and hoping to add to the legacy left behind by Andrea (better known as Dre) and Liz Vivenzio.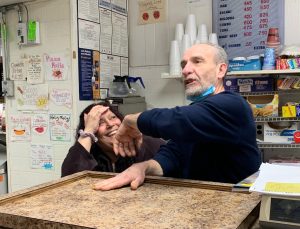 On February 20th the Vivenzios announced their departure to Facebook after weeks of speculation. "After 38 wonderful years of service, taking care of thousands of Peekskill High School students and the close community around us, we have made the decision to end our deli journey" read the post.  
This announcement rattled the Peekskill community and soon the goodbye messages started pouring in on various social media platforms. "I wish you guys nothing but the best, definitely had a huge impact on our community. We love you" wrote one Facebook user. 
From their early beginnings to their recent struggles with the aftermath of COVID-19, Andrea and Liz Vivenzio have experienced trials and tribulations in their 38 years of operating D& M Deli but they also have rich memories of the students who they became like family for. "Anyone who ever drew something for me, gave me a rock that said I love you, found me a four- leaf clover, gave me an origami butterfly made from a dollar bill, I still have them all. That's how much you all mean to me," said Liz on the Facebook post announcing their closing. 
Early Years
The journey of D&M Deli began in 1984 when Andrea along with his sister took over their family's business. At the time it was known as Dominic & Michelle's Deli. Andrea was only 20 years old  when he took over. As the years went on Andrea would become the sole owner until his wife Liz decided to help him run the store. "It's funny because at first I was just here to help out and then I ended up taking over the store" said Andrea. 
When Andrea was first creating the  deli menu, he wanted to set his deli apart from other stores at the time. He decided to add pizza, since he had  been around pizza from an early age. "There used to be a pizzeria on North Division St named Napoli's, I grew up there." said Andrea. His family owned many pizzerias and Andrea used this prior experience to offer pizza at  D&M Deli.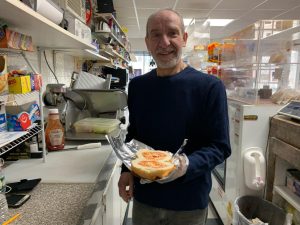 The Struggles D&M Deli Faced
In their 38 years of being open D&M Deli enjoyed a lot of success but not without a few obstacles along the way. First came In 2011, when the Peekskill High School implemented a new closed campus policy which in turn affected D&M Deli's sales drastically. "It was really bad because this store is our livelihood. Our whole business revolves around the high school and when all of sudden they stop letting kids out for lunch, we were left wondering what to do now" said Andrea.
The students at the time came to D&M's defense. Many students and their parents packed the administration building during a board meeting in support of D&M Deli. "I thought it was awesome when the students did that. The best part was when everyone was waiting on me. I had a whole big speech ready, I stood up and the whole crowd in there started screaming "Liz!! We love you" and they started clapping. It felt so unreal. I never felt so much love from all the kids in my life." recalled Liz. After making their voices heard, the school district allowed seniors in good disciplinary standing to leave for lunch with a waiver signed by their parents. D&M Deli was able to overcome this obstacle but nothing could've prepared them for the obstacle that came in 2020. 
Many factors lead to the sale of D&M Deli, one of the biggest ones being the aftermath of COVID-19. Throughout 2020, many small local businesses suffered drastically in sales in the wake of the outbreak and D&M Deli was no exception. "I know a lot of stores went through it in their own way but this place was bad. Without the kids in school, business was down." said Andrea.  "When we did get customers, all people wanted was toilet paper and hand sanitizer. It was bad because we heavily rely on the school and the community around us" added Liz. With little to no customers from 2020-2021, D&M Deli started to consider their future. As students started to slowly return to in person learning, things began to change but it wasn't the same as before COVID-19. This all culminated in the eventual sale of D&M Deli this past month
Passing On the Mantle
The new owners of D&M Deli are Shalonda McCrae and Lauren S. Evans, who both graduated from Peekskill High School in 2003 and have been best friends for over 20 years. McCrae is a lifelong Peekskill resident who works in local law enforcement. Evans is currently a board member of the Hudson Valley Chamber of Commerce and up to recently served on the board of ethics for the City of Peekskill. "When Dre placed his deli up for sale, we thought it was an excellent opportunity for us to become stewards of a nostalgic place that shaped our childhood," said the new owners. "We have a great ambition to turn the space into another timeless Peekskill memory."
For loyal fans of Andrea and Liz's delicious food, Evans and McCrae are hoping to elevate what Andrea and Liz built up rather than change everything "We will build on Dre's pizza recipe by adding healthier, delicious pizza options. Dre's famous cookies will also be a staple on our menu" said Evans.
As the needs of a newer generation start to surface, McCrae and Evans will be adapting their menu with the changing times. "We will provide fruits and salads. A barista will also be brought in to help the teachers with their morning coffee pick up. Fresh coffee, cappuccinos, lattes, will all be available," said the new owners.
"This deli is a hidden gem in the center of Peekskill so please stay tuned. There's much more to come from us and we will disclose the name and more information in the future", said the new owners. The store will remain the same after Friday March 4 and renovations will begin in the summer when school is out. 
 What's Next for Dre and Liz
After taking care of the Peekskill community for 38 years, both Dre and Liz have mixed emotions about the end of their deli journey. "We're both happy and sad because this is all we know how to do," said Liz. "I'm definitely going to miss the kids. Throughout the years, I've had kids give me plenty of gifts and I will keep them forever." Dre added, "We're going to miss the community. Hopefully we impacted them in a positive way."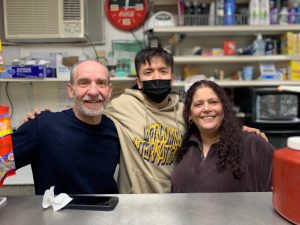 Their time at D&M Deli may be over but Dre and Liz don't see themselves slowing down any time soon. "I have two disabled children. One with Rett Syndrome and one with autism. I was thinking of possibly becoming a teacher's aid for disabled children after we close. I enjoy taking care of my kids. I love kids," said Liz. "I'll still be baking at home! I don't see myself stopping. I love working. That's just me, it's in my nature" said Dre.