Former PHS teacher and coach Matt Moore dies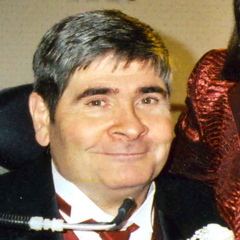 Matt Moore, the legendary Peekskill High School teacher and wrestling coach, died Monday at age 74 from complications related to his spinal cord injury. Moore offered inspiration to thousands of students and adults after a catastrophic injury in 1991 left him a quadriplegic at age 44.  Two years after the injury he sustained while playing rugby, he returned to the classroom, this time as a health teacher instead of physical education.  Because of the ongoing pandemic, his viewing and funeral will be private but the service will be live streamed from Peekskill's First Baptist Church, Saturday, January 22, 2022 at 11:45 am.  A public memorial service is being planned for June. 
A sports enthusiast and natural teacher, Moore began his teaching career in Mount Vernon before moving to Peekskill City Schools where he taught physical education and health for more than 35 years. In addition to teaching, he was a beloved wrestling coach, a volleyball official and softball umpire. He  played for the White Plains Rugby Club for 20 plus years. 
He was active in the Peekskill community as a volunteer member of the Cortlandt Hook and Ladder and the First Baptist Church of Peekskill where he taught Sunday school and was a deacon. He was able to return to teaching and coaching after the injury because of the support he received from those communities, including the Rugby Club whose support over 30 years never wavered. After retiring from the school district, he volunteered as a health teacher at the Hudson Valley Christian Academy for more than 15 years. His family credits his return to teaching to the support and encouragement he received from his school district colleagues, the dedicated nurses that became a part of their family, the volunteer firefighters and his church community that upheld him spiritually in countless ways. 
"Matt was a man of many words who also lived through his actions which exemplified everything he stood for. He shaped the lives of thousands of people and was a champion in every way. His faith in the Lord Jesus Christ is what sustained him through many trials," said his family and referenced his favorite bible verse "but those who hope in the Lord will renew their strength. They will soar on wings like eagles; they will run and not grow weary; they will walk and not be faint," from the prophet Isaiah 40:31. 
"Through coaching, teaching, speaking, and always showing up, he impacted everyone around him and beyond. His dedication to his family, friends, students and strangers alike has left a profound imprint on all of us. We are forever grateful to this remarkable man for allowing us to be part of his legacy that will live on for generations to come."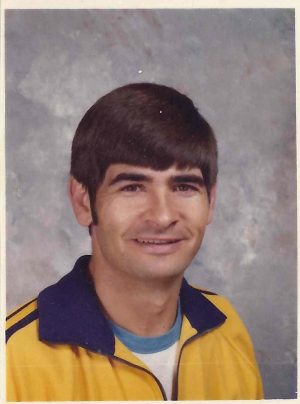 Matthew Harold "JoJo" Moore was born on June 17, 1947, in White Plains, New York. He went to White Plains High School graduating in 1965. He attended the Morris Harvey College now called the University of Charleston in West Virginia. He held a Bachelor of Science in physical education and two Masters of Science degrees in education. 
Matthew is survived by his wife Marguerite "Peggy" and his four daughters; Marissa Nolan (Daniel), Melanie Hasbrouck, Michelle Yearwood (Leslie), Meaghan Hartman (Timothy), grandchildren, Nathaniel Nolan (12), Quentin Yearwood (12), Nyomi Yearwood (11), Lilah Nolan (10), Janessa Yearwood (9), Donovan Hasbrouck (15), Hayden Hasbrouck (4), Lilliana Hartman (3). Sister Sandra Gustaferro, nephew Philip Gustaferro (Ayajaira) great-niece Gianna (11). Step-brothers Michael (Stephanie) Carravone, John (Jenn) Carravone, and stepmother Lori Moore. 
He was predeceased by his father Matthew George Moore, his mother Ellen Moore and mother-in-law Marcelline DeMarco and brother-in-law Philip Gustaferro.
In lieu of flowers please send donations in Matthew Moore's memory to Hope f for Youth Foundation. P.O. Box 8 Buchanan, NY 10511 or online at HFYF.org.