Peekskill Brewery Building Sells for $1.6 Million 
Expansion into entertainment venue may be brewing 
Illustrating that real estate is an investment of tremendous value in a rapidly-transforming market, the Peekskill Brewery building at 47 – 49 South Water Street was sold for $1.6 million in December to a White Plains commercial development firm who formed a partnership with the owners of the Brewery to purchase the property. 
Keeler Markwood Group and Keith Berardi, co-owner of Peekskill Brewery confirmed they formed an LLC to purchase the building from Tap P Realty Corp. The principal of Tap P Realty Corp is Rose Sanca, who is the founder of Homestyle Bakery across the street from the Brewery. Sanca purchased the building from the city in 2000 for $225,000. The city had taken possession of the property in 1998 in lieu of back taxes owed. The four-story metal and stone building had previously been the Myers Brothers Storage warehouse.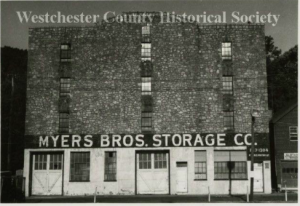 Berardi said for the seven years the brewery has been the only tenant in the building, they've wanted to purchase from Sanca, but she wasn't ready to sell. The day after the pandemic shuttered the place in March of 2020 she said she was willing to sell it. "It shocked us, and was an inconvenient time for us," he said as they were attempting to keep their business afloat during the unprecedented shutdown. 
Berardi  began a year of 'courting' some 40 to 50 people trying to find investors who had a comparable vision to theirs and to partner with them on purchasing the four-story 14,000 square foot building, that began as an industrial building a block from Peekskill's waterfront.  The pandemic has been devastating for small businesses, and there was a lot of uncertainty around their tenancy, which weighed on the owners – in addition to the loss of business due to the lockdown, related Berardi.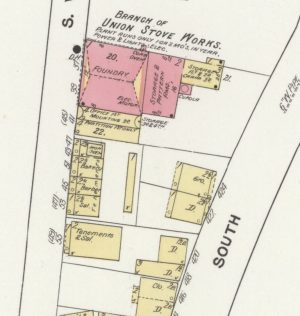 "Six months ago a mutual business associate introduced us to Keeler Markwood Group, who had a similar vision for the property," said Berardi.  The closing on the property took place on December 20, 2021.  
"We have plans for the property, but have been held back for seven years because Rose wasn't interested in capital improvements," said Berardi. "These people are in real estate and are interested in adding value to the building and over time developing it." 
Keeler Markwood's principals are Sam Dickinson, who has a background in finance, and Matt Tritt, who is in construction management with projects focused in New York City. "One of the partners has experience building entertainment properties in Brooklyn and across the country," said Berardi.  
This is Keeler Markwood's first investment in the Peekskill market. They are developing a 74-unit ground-up workforce housing development in a federal opportunity zone in White Plains, with construction slated to begin this year.  "47 South Water Street is ideally situated on the Hudson River and is in close proximity to the train station.  As owners of the building, our goal is to expand the entertainment and experiential offerings available at this prime location," said Tritt.  
Berardi was hesitant to discuss the plans they have for expansion. "We are still in the design phase, but there is capital raised to do it," he said. "I know there is a demand. We've never been able to fulfill the demand for our product. We're looking at offering a better experience for our customers," he said. Peekskill Brewery has hosted popular outdoor live music events in its parking lot for several years.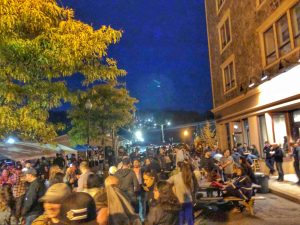 A little over a year ago Peekskill Brewery opened a second location at the Jefferson Valley Mall on Route 6 in Yorktown. "We've been wanting to do something there for a decade, and we signed a lease for the 1,500 square foot space in April of 2019 and did renovations for the rest of the year.  The opening in April 2020 was pushed to Black Friday in November of 2020 because of the pandemic. The location is a small pizza space, a slice joint where you can get a pizza and a beer and it fronts Route 6. The 3,000 square foot outdoor patio space, a beer garden, opened late last year and will be ready for this spring, Berardi said. 
"Businesses are still getting hammered," said Berardi, who was speaking with the Herald from his Peekskill home. Working 80 hour weeks trying to keep his restaurant and business going, in addition to scouting investors, can be considered a tragedy," Berardi continued, "but tragedies are opportunities, and that's how we looked at it."