Council's rejection of GDC is short-sighted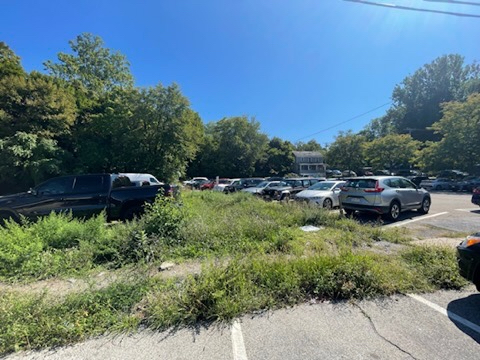 To the editor:
Thank you for your continued coverage of Ginsburg's proposed riverfront development, among other important things going on in town.
I take issue with a few points made in the letter to the editor that you recently published about the council's rejection of the Ginsburg proposal and have some thoughts on the project, and redevelopment of this area as a whole. I would also like to thank Councilman Dwight Douglas for his points about the Planning Commission. The Planning Commission serves a purpose and could have provided valuable insight to the City Council and community if this project was sent to them for review.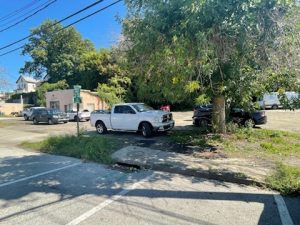 As a business and property owner in the waterfront district, I think I can offer some insight that is clearly being overlooked and/or ignored. And while I don't love the architecture of the proposed building, especially when compared to Cornerstone Development's [Joe Thompson, Architect] recent 201 N Division proposal, that is a conversation that can and should be had with the project architects, with appropriate guidance and pushback from the city council and community members when needed. As a longtime professional in the field of historic preservation, I do think the proposed structure(s) can be more sensitive to Peekskill's history while achieving the same goals (density, parking, etc).
In general, the waterfront district needs LIFE. The city has neglected and continues to neglect this incredibly important part of Peekskill- the curbs and sidewalks are crumbling into non-existence, the trash bins are overflowing, the lampposts have burned out bulbs, the parking lots are empty, and the lack of maintenance of an otherwise beautiful waterfront park is an embarrassment. We need people living in this neighborhood to help kickstart a revitalization- without life it will continue to decay.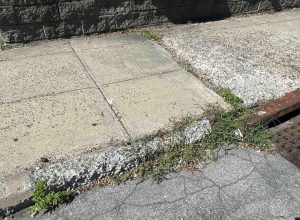 Central Avenue, the main artery connecting downtown to the riverfront, is finally benefitting from some development [Wilder Balter affordable housing project] but it seems like the other proposed buildings across the street [Cottage International] have stalled, or the developers have given up. The waterfront, and specifically the zone directly around the train station deserves to be next. This area, where hundreds of people start and end their daily commute or come visit for a waterfront stroll, is in shambles.
Building apartments here would not only create housing for hundreds of people, something sorely needed everywhere right now,  but it would create more commercial space for businesses, and reinvent an otherwise empty pit of mud, asphalt, and a crumbling building or two. Imagine if you could walk from downtown to the riverfront, after dark, and not feel as if you were walking through an industrial wasteland! These benefits are in addition to the annual tax roll to the City (estimated at $735,000) and the Recreation Fund one-time fee (estimated at $828,000)! I don't understand how any serious person can maintain the attitude of "what are we getting out of this?" when you look at those types of numbers.
Developers build housing, building housing costs money and two things can be true at the same time: a developer can make money developing a project and the City of Peekskill (and its residents) can also benefit by getting additional housing units, tax dollars, a beautiful building and properly maintained streetscape, etc.
The points I take issue with from the letter you published:
Parking: this project would create more parking than currently exists. Also, since Covid fundamentally changed the commutation structure of Metro North riders, there are now massive expanses of underused parking lots: a recent weekday count had over 75 empty spots in the lot across from Homestyle Bakery alone.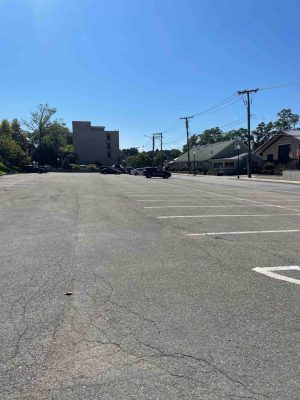 Dog friendly building: this may be an issue for the writer where she lives, but this is not going to change a thing in Peekskill. The entire waterfront park is filled with Canada Geese (and their excrement) and I watch dozens of people walking their dogs through the neighborhood every day- using whatever curb, grassy or overgrown weedy area they please as a toilet. Pair that with the fact that there currently is really nothing around the proposed development site that is even alive or nice to look at.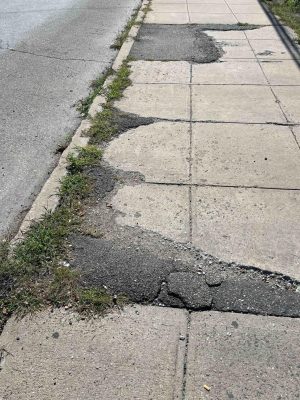 GDC has owned the land for 15 years without doing anything with it: If you remember, as I do, that the entire waterfront was going to be developed before the 2008-2009 recession, then this is also a moot point. Of course GDC has been sitting on the land- they have been trying to determine the best use of the land they own while also having to take into account the need to purchase lots from the City to achieve their goals. These things take time, unfortunately, as with this, too much time.
Regards, Todd Seekiricher
Seekircher Steel Window Corporation
423 Central Avenue, Peekskill