Council hears solar roof plan for downtown garage
Would generate discounted electric for 200 city residents
Common Council members heard two presentations in Tuesday's Committee of the Whole meeting that advances the city's plans to transition to renewable energy. Two organizations presented their proposals for community solar projects for the city to consider – one privately-owned and one community-owned. 
Perhaps the most impactful presentation was from the Garrison-based Ecological Citizens Project, proposing a large, 2-megawatt community solar project that would leverage solar arrays both in the city and outside of the city to provide electricity for Peekskill residents. The project would be funded in large part by a grant from the New York State Energy Research and Development Authority, (NYSERDA) and the solar system would be community owned. Ecological Citizens Project is the organization behind Peekskill's Regeneration Farm on land adjacent to Lepore Park on Main St. 
Part of the project would be setting up a non-profit cooperative made up of Peekskill stakeholders, including the city. Once the financing of the solar array is matured, the cooperative would have the option of buying the solar electric system. Ecological Citizens Project shared similar systems they set up in New York City. Given the ambition of the system, the solar arrays would be installed both in the Peekskill and outside of the city by a willing land-owner who would lease the space for a large ground-based array of solar panels.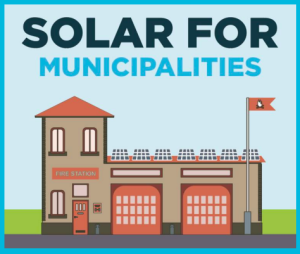 The other presentation was from Ecogy Energy, which proposed a smaller, but potentially faster project that would deploy two solar arrays – one over the Peekskill Water Treatment Plant, and one acting as a canopy over the top floor of the James Street Garage. This project would power 700 kilowatts – roughly 200 homes – and the City of Peekskill can choose to direct those homes to be low-income households, if so desired. Unlike the Ecological Citizens Project proposal, these solar arrays would be privately owned, but the CIty would collect rent for use of the space on their buildings. The timeline of this project from planning to installation is about 16 months, according to Ecogy. They company also shared they've installed similar systems in Ossining and Croton-on-Hudson. 
Both proposals seemed well received by the Common Council and the Mayor, who advocated for the use of local labor and contractors to execute such projects. Both solar vendors were receptive to this idea. 
Community solar is a critical part of the transition to renewable energy. While many homeowners have begun to install solar panels on the roofs of their houses, not everyone in Peekskill  lives in a private house. Community Solar is effectively a shared solar electric system. Large systems of solar panels are installed centrally, and then distributed to the grid for residents to use. 
In addition to aiding the transition to renewable energy, community solar typically lowers the cost of electricity to residents. Ecogy Energy cited a roughly 20 percent discount on energy bills for residents that subscribe to the service.