Peekskill's Ties to Wizard of Oz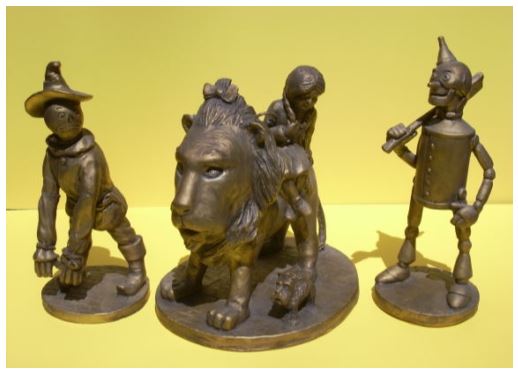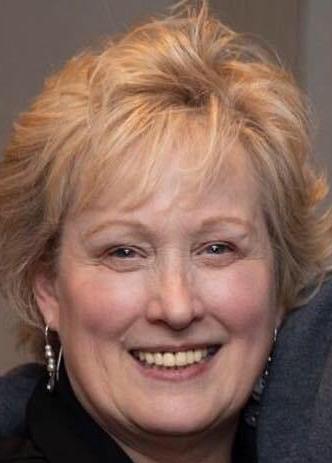 Last week, guest author Deb Carlin Polhill presented the story of L. Frank Baum, author of the beloved classic, Wizard of Oz. Baum was a student in 1868 for two years at Peekskill Military Academy where he reportedly was unhappy. Polhill contends that Baum got the idea for a yellow brick road from his time in Peekskill where yellow brick was prevalent. Others believe the idea came to him from his time summering near Holland, Michigan where there were also yellow brick roads. 
Carlin continues: Just imagine being 12 years old and in a stern environment in stark contrast to home. Baum had a fantastic and vivid imagination, as evidenced by his later writings. Does it seem more viable that Baum's inspiration for his line, "There is no place like home," was born on happy summer vacations or during a hellacious enrollment in a military academy far from his home?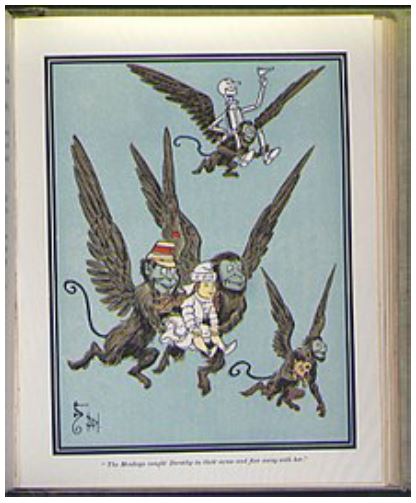 And it seems to me rather unlikely that the flying monkeys in  military caps who are characters in the story came from a memory of a summer swim on vacation. 
In 2006 Polhill had a serendipitous encounter with renowned sculptor Richard Masloski at the local Lincoln Society Dinner. Richard was selected to create the Abraham Lincoln statue which now sits at the Lincoln Depot Museum on Water Street.   Richard had sculpted the cherished original characters from the Wizard of Oz; Dorothy, The Scarecrow, The Tin Woodman, The Cowardly Lion and Toto as illustrated by W. W. Denslow in Baum's book, and he had them on display at the dinner.   
Three years later, the Peekskill Museum hosted a program, "Follow the Yellow Brick to the Peekskill Museum." The program boasted Peekskill's connections with Baum; including guest speakers who had written books on Oz, and vocalists performing songs from "Wicked," "The Wiz," and 1939's iconic film "The Wizard of Oz." Richard presented small models of the statues of the Oz characters he had forged.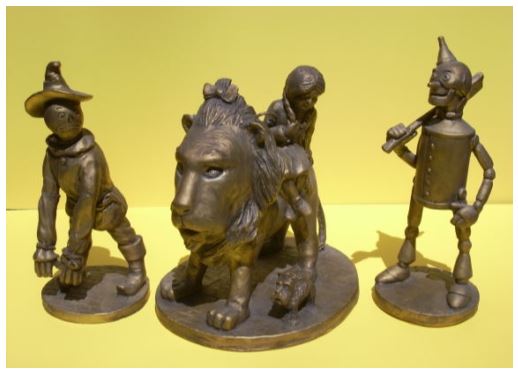 I like to imagine Mr. Baum would be delighted with the city today, with the countless artist lofts and studios, shops and restaurants, Paramount Center for the Arts, Riverfront Green, not to mention the fact that the entire city and its populace celebrate St. Patrick's Day, thereby transforming our fair city to an "Emerald City" each year. Last March marked the 30th annual Peekskill St. Patrick's Parade. I like to think that he would be pleased to know that Peekskill students now attend classes on the site where the Peekskill Military Academy once stood, where they study free from military concerns and confines. 
Indeed, there is one thing upon which I am sure we can all agree . . . whether or not you embrace the concept of the Yellow Brick Road being right here in Peekskill, NY . . . there is truly no place like home. Especially when you are so fortunate as to call the Peekskill/Cortlandt area your home.