A bean bag of a specific color is more than a relaxing place to sit in classrooms in the Peekskill City School District. It's a tool that conveys information to teachers about what a student is feeling at a particular time. The bean bag is one component of the Social Emotional Learning curriculum implemented district-wide to teach students to identify their feelings and emotions and learn how to manage them.
Social emotional learning is a 'soft' skill that equips a child to be member of a 21st century workforce.  Students leaving the education system need more than academic learning according to Ellen Gerace, director of Peekskill's special services. "The workforce of the future needs people who can collaborate and work in small groups, which is what all our STEAM (Science Technology Engineering Arts and Math) workspaces are all about," said Gerace.
Peekskill has not only implemented social emotional learning in classrooms, following a directive from the state Education Department, but this year introduced it into athletics, an arena fraught with emotional challenges involving anxiety, disappointment and stress. Peekskill is the only school district is the region to use such 'cutting edge' methods in sports, according to district Athletic Director Austin Goldberg.
Social Emotional Coaches sit on the bench and are in the locker rooms during home and away games to work with students on handling the emotions around playing sports.  Since the four coaches, who have undergone extensive training specific to social emotional learning, are district psychologists and teachers they have a relationship with students already in place.
The first game that the coaches were 'working' was the homecoming football game that ended the season for Peekskill. "Players told me it was good to have Mr. Olmstead there for support," said Austin Goldberg, district athletic director.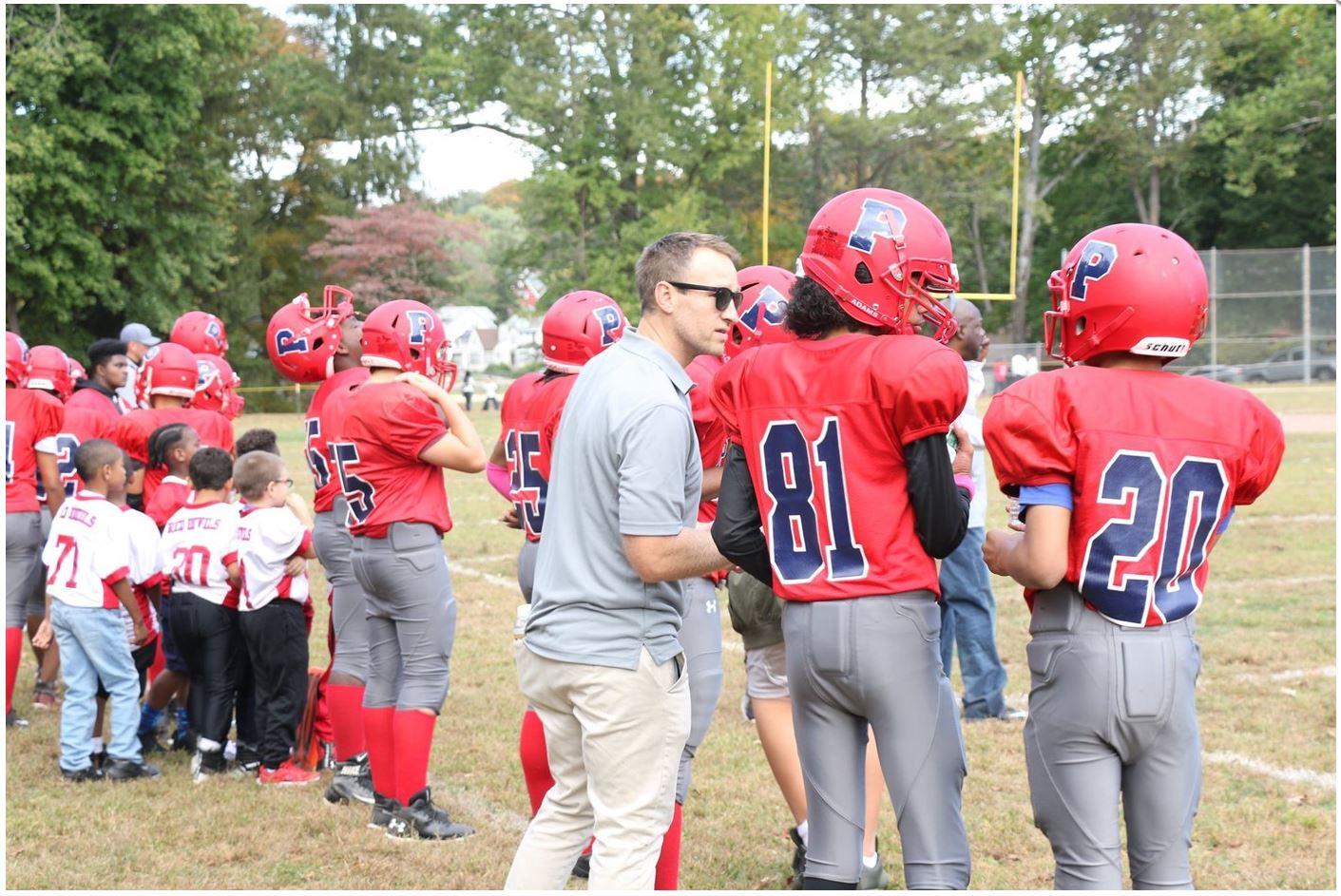 The Social Emotional Coaches are school psychologists Reid Olmstead and Brandon Juby and teachers Pat Taylor and Amy Honey. All four received intensive training in recognizing early signs of distress in students as well as de-escalation tactics. In order to keep their certificates as Social Emotional coaches, they need to take a one-day refresher course every six months.
"This type of learning is about a commitment to the whole child," said Gerace, who is a licensed clinical social worker. The idea for the athletic department to receive SEL coaches came about in conversations this summer with Superintendent Dr. David Mauricio, Goldberg and Dr. Joseph Mosey, assistant superintendent for administrative services. They were brainstorming how to weave the idea of identifying and processing feelings into what can be emotionally challenged athletic contests. Social emotional learning helps with athletic character development and teaches life lessons. It addresses when kids have disappointments in life and how do they cope with them. What skills do they use to process emotions so they don't take them to school the next day.
In a pilot program last year with the bean bags, students at Hillcrest Elementary School were able to learn about the "zones of regulation".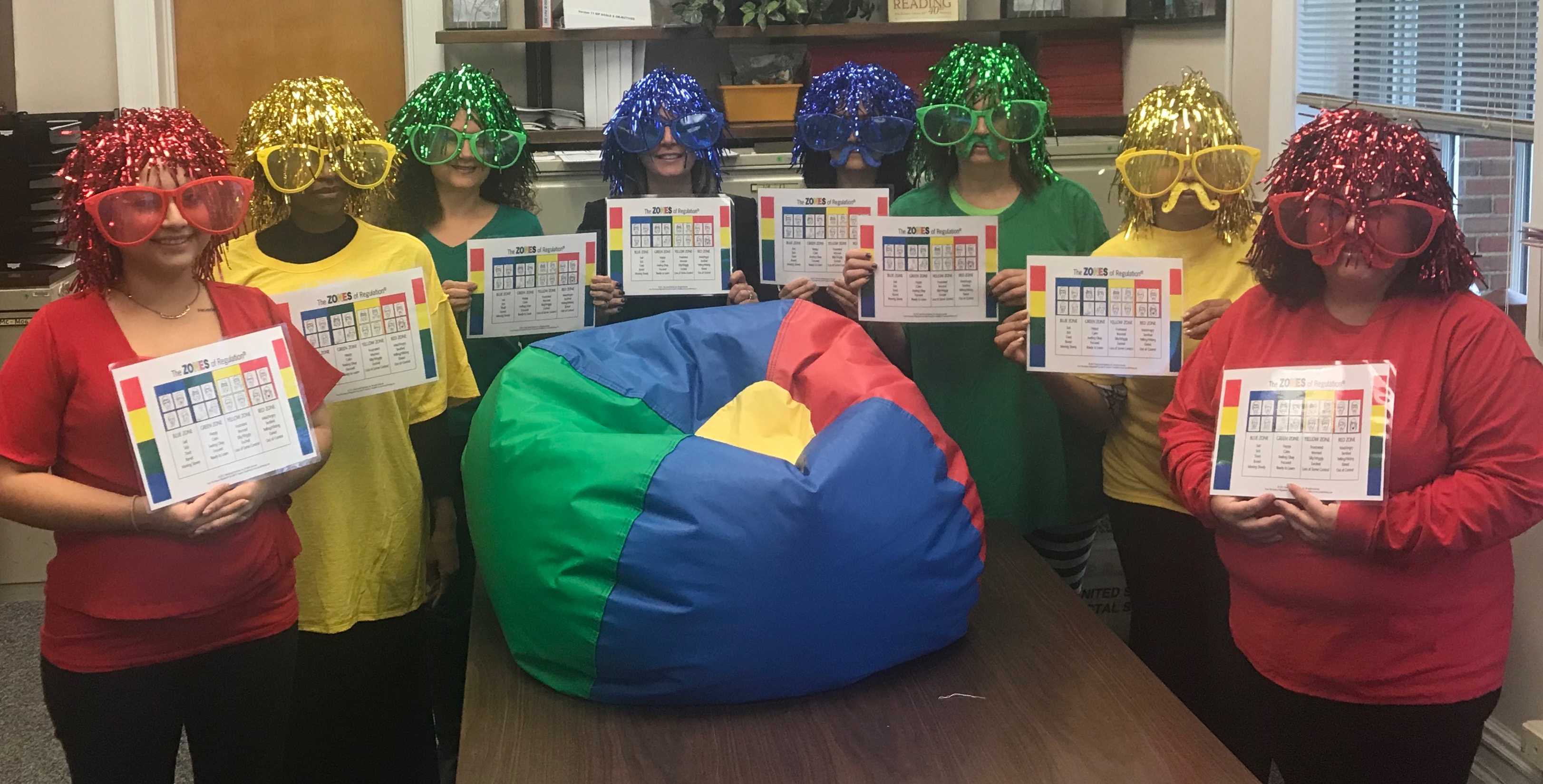 A red bean bag connotes a child being out of control, angry or mad or excited, a blue is when a child is sad, hungry or tired. A yellow one signals anxious or nervous and a green one is when a student is feeling positive, good, and ready to learn.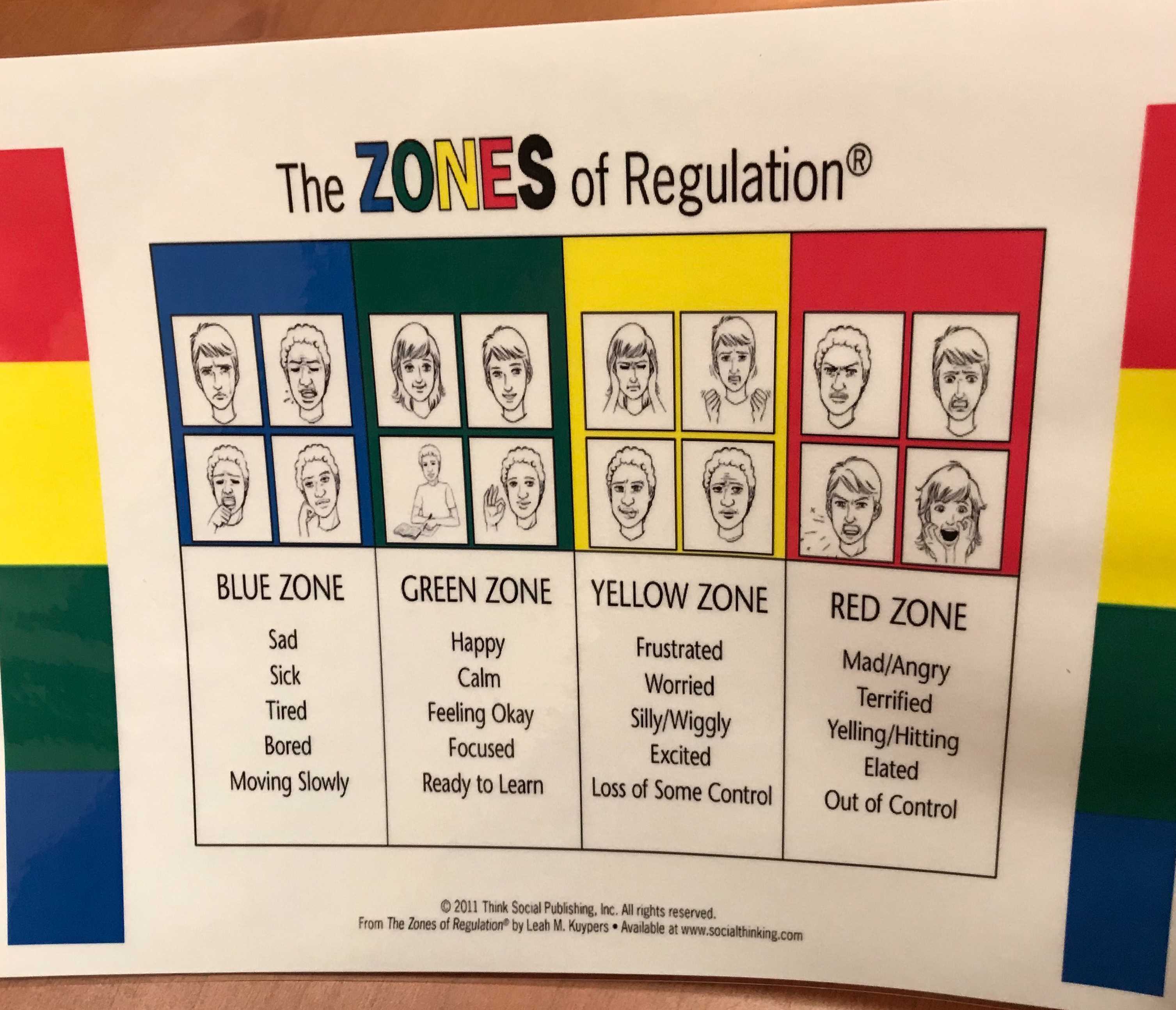 By using deep belly breathing and other sensory practices, a child is then able to come back to the instruction in the room. Zones are a common language that students and staff are using throughout the district.
Another component of SEL is the use of yoga on Fridays in the district's Physical Education classes in partnership with Inner Being Yoga. On a rotating basis, students in grades pre -K to 12 practice yoga postures that relieve stress and helps children regulate their emotions with more ease.
A crucial component of these learning principles is the education of parents to social emotional principles.  They are being introduced to parents through workshops at the Parent Education Center run by Maria Flores who is the district's parent familiy liaison.
Gerace and Flores presented Peekskill's use of social emotional learning curriculum at a BOCES conference last spring that led to representatives from the Somers district visiting Peekskill recently to see how it's being implemented in classrooms.