Home Depot 'Elves' Decorate PVAC
A group of 'elves' from Home Depot stopped by the Peekskill Volunteer Ambulance Corps on Thursday with a sack of holiday decorations and went to work creating a festive environment for the volunteers who spend hours at the headquarters awaiting calls.  In a span of four hours Team Home Depot turned the community room of the Main Street headquarters into a winter wonderland with lights, a decorated tree, a mechanical Santa and a toy solider.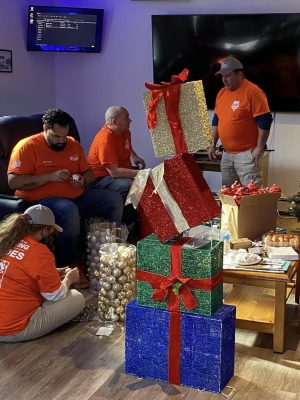 Peekskill resident Wendy Kelly approached Home Depot and asked if they'd like to donate the decorations to the volunteer ambulance corps and not only did Home Depot donate the decorations, employees came and set them up. "It was a wonderful time," said PCVAC President Fran Deak.  "When they were done, I asked them to come to my house and decorate!"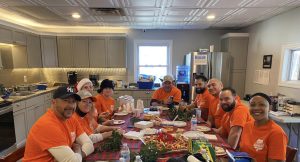 Kelly received a gift card from Sav-A-Lot, ShopRite and Homestyle Desserts and purchased bagels and breakfast snacks and then made platters for the volunteers to have lunch. After decorating, the volunteers got a tour of the ambulance headquarters said Deak.