MOD developers share updated proposals for Crompond Road project
Town must choose which of the residential projects they want
                                                                                                                                                                                                                                                                                                                                                                                                                                                                                       Cortlandt residents will have an opportunity to comment on the scaled down version of the Medical Oriented District (MOD) at an upcoming public hearing the town has yet to schedule. This is after Monday's meeting where developers showed new plans for fewer buildings on the 69-acre site on Crompond Road across from NY Presbyterian Hudson Valley Hospital. The issues of neighborhood integration, traffic mitigation and environmental protection are still key factors in moving the project forward. 
"The people in the community want to know what's coming and you have investors that need to know what's coming and I think delaying is cowardly," said Supervisor Richard Becker.  
 Town officials walked the property during  the summer with residents bordering the proposed development who feared the proposed magnitude of the MOD could alter the neighborhood and exacerbate traffic woes. The public also offered comments at a May hearing so representatives from Evergreen Development Corporation and Gyrodyne Corporation were invited to show how they revised their project.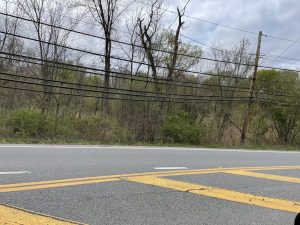 Supervisor Becker recapped the last meeting about MOD and announced that state Senator Peter Harckham said he has introduced a bill to study the traffic patterns from Peekskill to Yorktown in an effort to better understand the needs of the area and find ways to alleviate some of the congestion in the area. Harckham said he's submitting the bill for approval this year or next.  Peekskill, Cortlandt and Yorktown are working with Harckham to explore what the D.O.T. can do to fix congestion on Route 202. 
Attorney David Steinmetz, representing Evergreen, outlined their current proposal that addressed the concerns over visual impact and issues the town has with rental units. Evergreen proposed two options regarding the number and type of residential units. Plan one calles for 100 rental units and 90 townhomes. Plan two calls for no rentals but 130 townhomes divided between 92 market rate units and 38 age restricted units to 55 and over. 
In both plans they are committed to 120 units of assisted and independent living and 7.000 square feet of retail facing Lafayette Avenue.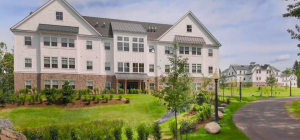 One resident interrupted to express his opinion that, "Version two will come with litigation. They want to sell this to Toll Brothers." Since this meeting did not have a public component, he was warned to be seated and any further interruption would result in being removed from the room. He continued the interruptions and was escorted out for not following proper decorum.  
Board member Robert Mayes who grew up very close to this site had a few questions for the developers to address his personal concerns that this area remain true to its character. He inquired about the 7,000 square foot retail space and wanted details on what type of retail it might be considering it's so close to the Beach Shopping center and the Cortlandt Town Center. 
Steinmetz explained that the market would dictate the type of retail and it would not be decided by the developers. Mayes asked about the townhome occupancies and the size of the units in terms of bedrooms to get an idea of how many school children might reside there. 
Evergreen closed by showing renderings of what buildings will look like as a concept to illustrate how glass and steel structures initially proposed are no longer being considered. Their rental units had a modern look and feel with pitched rooflines and a mix of wood and stone. The assisted living facility would be complementary and consistent with the residential units giving the Evergreen development a campus feel where each building fits in with the grand scheme and is unique on its own. Steinmetz emphasized that all images were "precedent images" and a "representation of what they can be" to demonstrate that they have taken into account the feedback to keep the residential feel in sync with the neighborhood.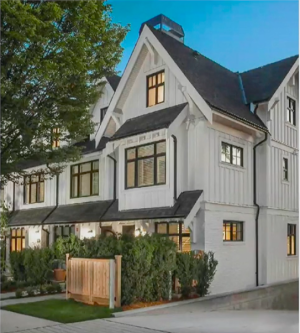 Attorney Taylor Palmer briefly presented on behalf of Gyrodyne touting the fact that, for their portion of the project, "We remain the 'M' in the Medical Oriented District." 
They also had an initial mixed-use residential component that was rejected by the board so they created a "fully medical alternative"-  135,000 square feet of medical office space constructed in two phases.  Their proposal enhances the existing medical offices and then builds on that with new medical facilities. Supervisor Becker encouraged them in their designs to, "stay as far away as you can from any environmentally sensitive areas" and "anything you can do in your project to protect those would help your case moving forward." Robert Mayes recommended a reduction in square footage for the Gyrodyne portion of the project and Palmer articulated that he understood that limiting square footage helps address the question of environmental impact.
The next meeting will be announced by the town on the website, via email, and in a direct mailing. For anyone interested in sending their feedback ahead of that meeting, comments can be mailed to the Cortlandt Town Clerk at 1 Heady Street, Cortlandt Manor, NY 10567 or emailed directly to Dr. Becker at [email protected]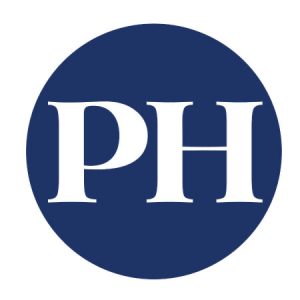 Steve Pavlopoulos is a freelance writer and producer living in Cortlandt Manor. Independent journalism helps you be informed about developments in your community. Support this type of reporting here.