Practical strategies used in Oakside School subject of presentation
Monthly NAACP meeting features newly minted PhD teacher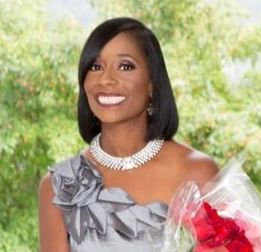 Bridget Holloman, a 1989 Peekskill High School graduate, who received her doctorate in education from Fordham University in May and who has taught in the Peekskill City School District for 21 years will be the guest presenter on Tuesday, July 26 at the monthly NAACP general meeting. 
Holloman will present on the practical strategies that improve learning outcomes for students. The presentation will focus on the work Holloman has done at Oakside Elementary School on  engaging teachers in understanding the culture and community, unpacking cultural and racial biases and creating safe professional spaces for learning and reflective conversations. 
In February Holloman was recognized as part of the city's Black History Month for changing the narrative for students by helping fellow teachers learn about culturally responsive education practices and how to help prevent the 'school to prison pipeline' with the power of literacy.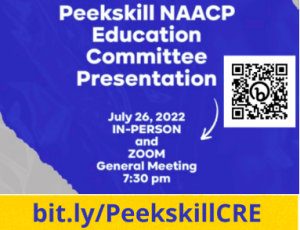 Her dissertation subject was: "Improving Literacy for Elementary School Black Boys Through Culturally Responsive Pedagogy and Professional Learning Communities." The meeting will be in person at The Field Library and on Zoom at 7:30. The Zoom link is https://us02web.zoom.us/j/82726991457