It's okay to say Gay in Peekskill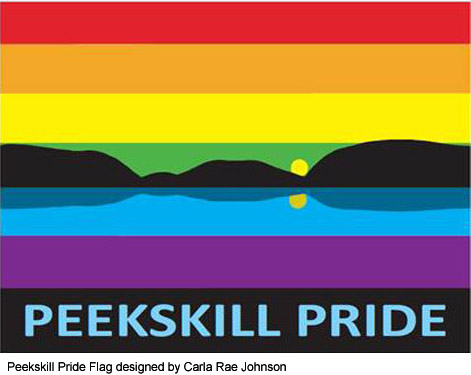 "Gay" is a word defined in 1913 by Webster:  Excited with merriment; manifesting sportiveness or delight; inspiring delight; livery; merry.
Sadly, the use of such a delightful word is being banned in places like Florida because today, the word gay is almost always associated with the LGBTQIA+ community and ignorant people mischaracterize folks in that community. These ignorant people fill their children's heads with gross misinformation about gays, which undoubtedly leads to innocent children being bullied.
In 2022, several states have passed anti-LGBTQIA+ legislation, and more have introduced anti-LGBTQIA+ bills. If you are a member of that community, which I am, these types of legislative actions are quite frightening. People say to me, "what are you worried about? You live in NY."  My answer is, "Really, so you think that it's OK that I basically can't travel throughout the United States worry-free?"
There has been a growing number of folks from the LGBTQIA+ community moving to Peekskill in the last few years. This move is not just because Peekskill is one of the most beautiful cities in the lower Hudson Valley, situated on almost three miles of wonderful riverfront parkland, has a thriving artist community and boasts some wonderful restaurants and eclectic shops.  It's because Peekskill has been for a very long time a diverse and accepting community.
With much of the country wanting to go backward and re-write the laws that protect the LGBTQIA+ community, the LGBTQIA+ community and their allies must do whatever they can to help keep the protections we have and get federal laws enacted so states cannot make their own discriminatory laws.
In 2016, a group of Peekskill's LGBTQIA+ residents formed a community-minded social support network. From that spark grew Peekskill Pride Inc. which in 2019 became an official 501c3 with the mission to foster safe, healthy, and supportive environments for LGBTQIA+ individuals of all ages, their allies, and families by working within the community to further the foundation for inclusion, diversity, and pride through education, advocacy, and celebration.
PRIDE month takes on greater meaning than it has since the days of Stonewall, the catalyst for the gay rights movement, begun in 1969 .  Our LGBTQIA+ youth must see adults who are just like them, respected elected officials, successful businesspeople, and artists who are out and proud. And it is essential that they know we are here to support them.
This June, Peekskill Pride Inc. will be hosting their Second Annual Family Pride In The Park! On Saturday, June 25 this community event held at Pugsley Park will feature Westchester Circus Arts, Drag Queen Storytime, Spoken Word, Play Readings, Music, and More! Even the rain couldn't put a damper on last year's inaugural Family Pride in the Park event, which exceeded expectations and welcomed our diverse community. These events don't just celebrate; they educate. Family Pride in the Park is for the whole family.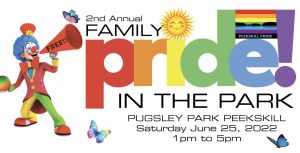 Peekskill Pride also recently launched a Book Club in partnership with The Field Library. To work together as a community, we must first get to know one another. So Peekskill Pride hopes that this year's Pride Event will be an introduction to many of our new LGBTQIA+ neighbors and be a rousing community success.
For complete details about the June 25 event, or to learn more about the book club, visit www.peekskillpride.org or to reach us to get on our email list: [email protected]. And when we gather together, let's stand up and say gay loud and clear, without fear, for the world to hear!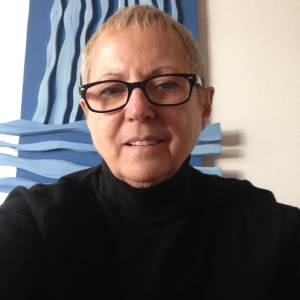 Leslie Masson has been a Peekskill resident for 25 years.