Film on The Pollinators hosted this Wednesday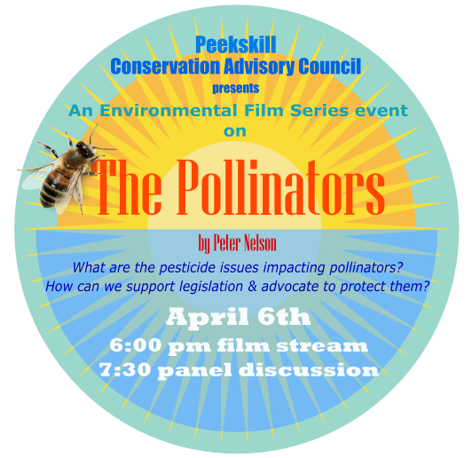 Songbirds chirp as they return from the south and windy breezes fill the air with an odor of freshness. As spring days lengthen we'll see how many of the pollinator population of bees return. That big question is the subject of Peekskill Conservation Advisory Council's Environmental Film screening of The Pollinators on Wednesday, April 6 at 6 p.m. 
The film is directed by Peter Nelson who is a guest on the panel discussion following the film. The panel discussion is slated to being at 7:30. In addition to Nelson, panelists include Dan Raichel, staff attorney of the Wildlife Nature Program of the National Resources Defense Council, Jack Algiere, farm director of Stone Barns Center for Food & Agriculture, Niki Armacost, Mayor of Hastings-on-Hudson, a community that has passed a pesticide-limiting resolution and other state and local elected officials working to protect pollinators & reduce the use of pesticides impacting on them.   Register for the event here.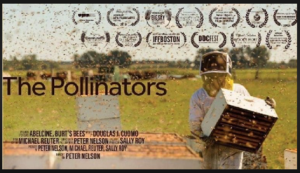 The ZOOM link is below and will also be sent via Eventbrite, if you register for the free event. 
If you prefer to watch the film ahead of time it is available through all of the following venues, some free and some paid; Kanopy, Amazon Prime, AppleTV, Google Play,  Curiosity Stream, XBox, Vudu, YouTube, Vimeo on Demand, FandangoNOW.
Click to join the Zoom meeting here with a meeting password of 896 2904 0015.