One of the best ways to spend a summer Saturday morning is at the Farmer's Market in downtown Peekskill on Bank Street. Not only is it a place to get fresh produce, organically raised meats and specialty items, but it's a chance to catch up with neighbors.  New to the market this year is Happy Fruit Coffee Company, owned by Sean and Paola Reynolds.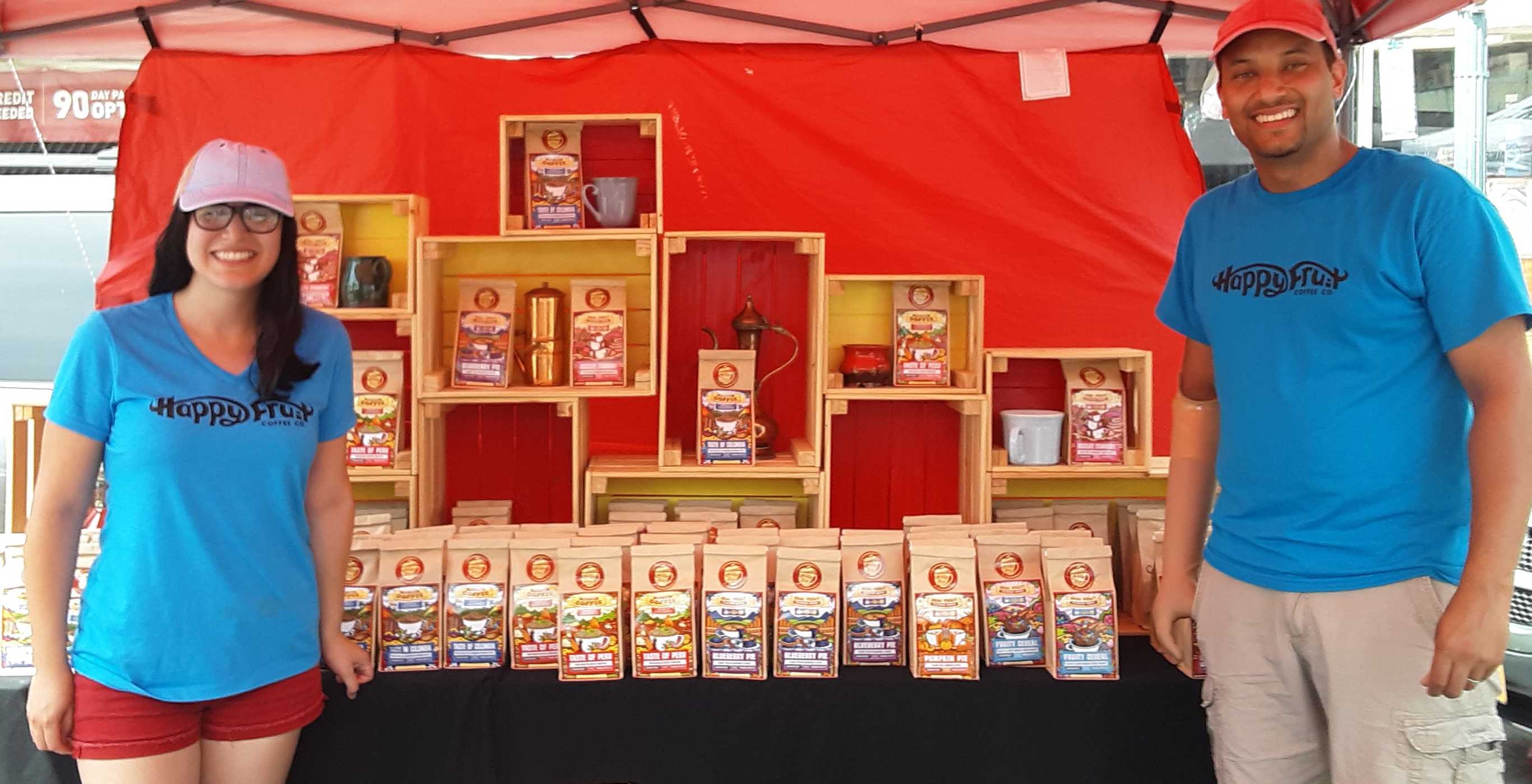 All the artwork on the labels and other signage is created by Paola who is an artist. "It's tough to make a living as an artist, so we decided to combine our love of coffee with art," said Sean. The couple spent a year researching and developing their small batch roasting process along with using real fruit to season coffee. They came up with the name because coffee plants produce an actual cherry that is classified as a fruit. Coffee beans are simply the seeds inside the cherry that grows on a coffee plant. They roast their coffee at a facility in Port Chester. They are passionate about their natural product that isn't burned or filled with chemicals. They sell at Farmers Markets and online. 
At the other end of Bank Street is Joni Wengerd and his family who have been coming to the Peekskill market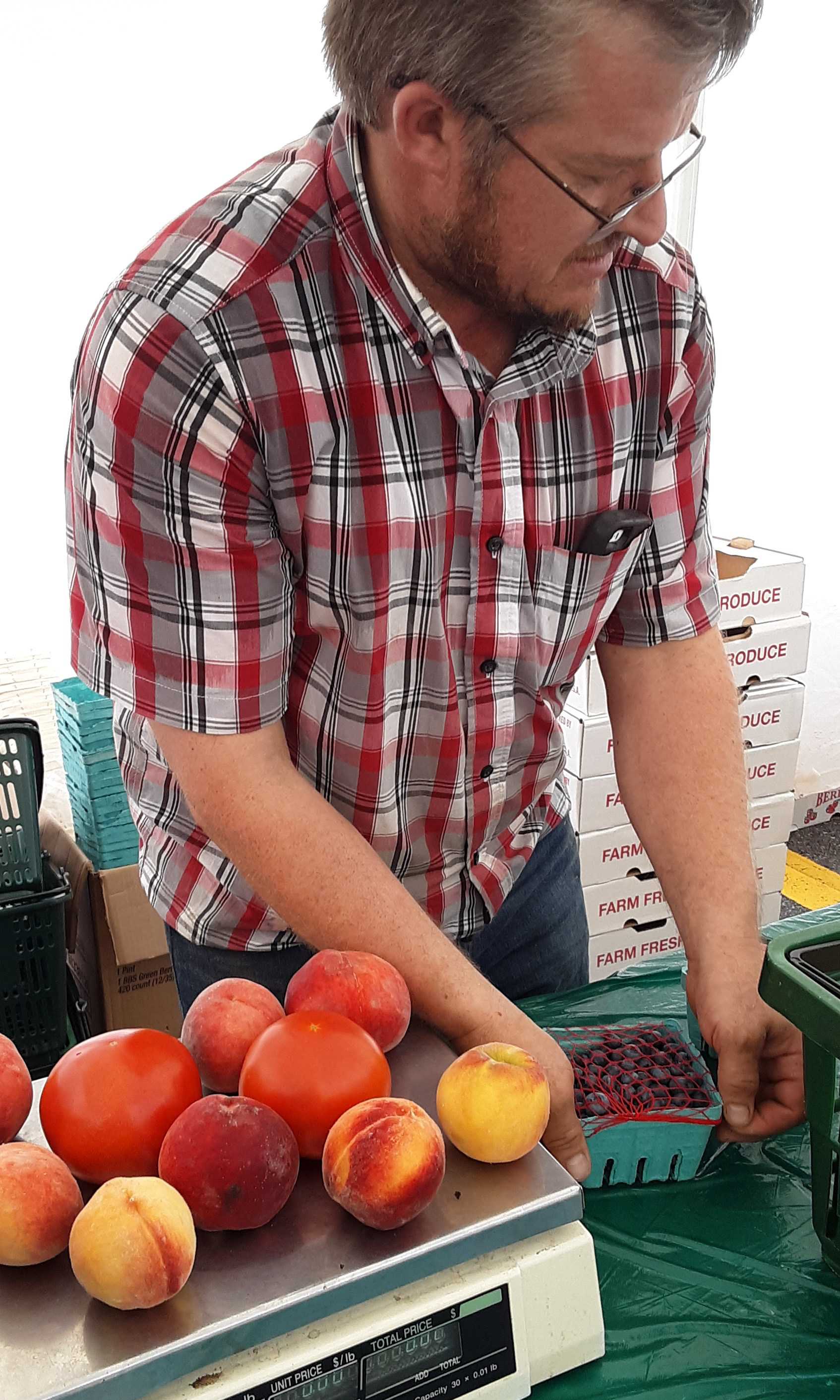 for the past 28 years from their Rolling Ridge Farm in Pennsylvania. This past Saturday his sons Steven, Dave and Andrew were weighing and bagging produce for customers. Pictured below is Kathy Gillis picking out some potatoes.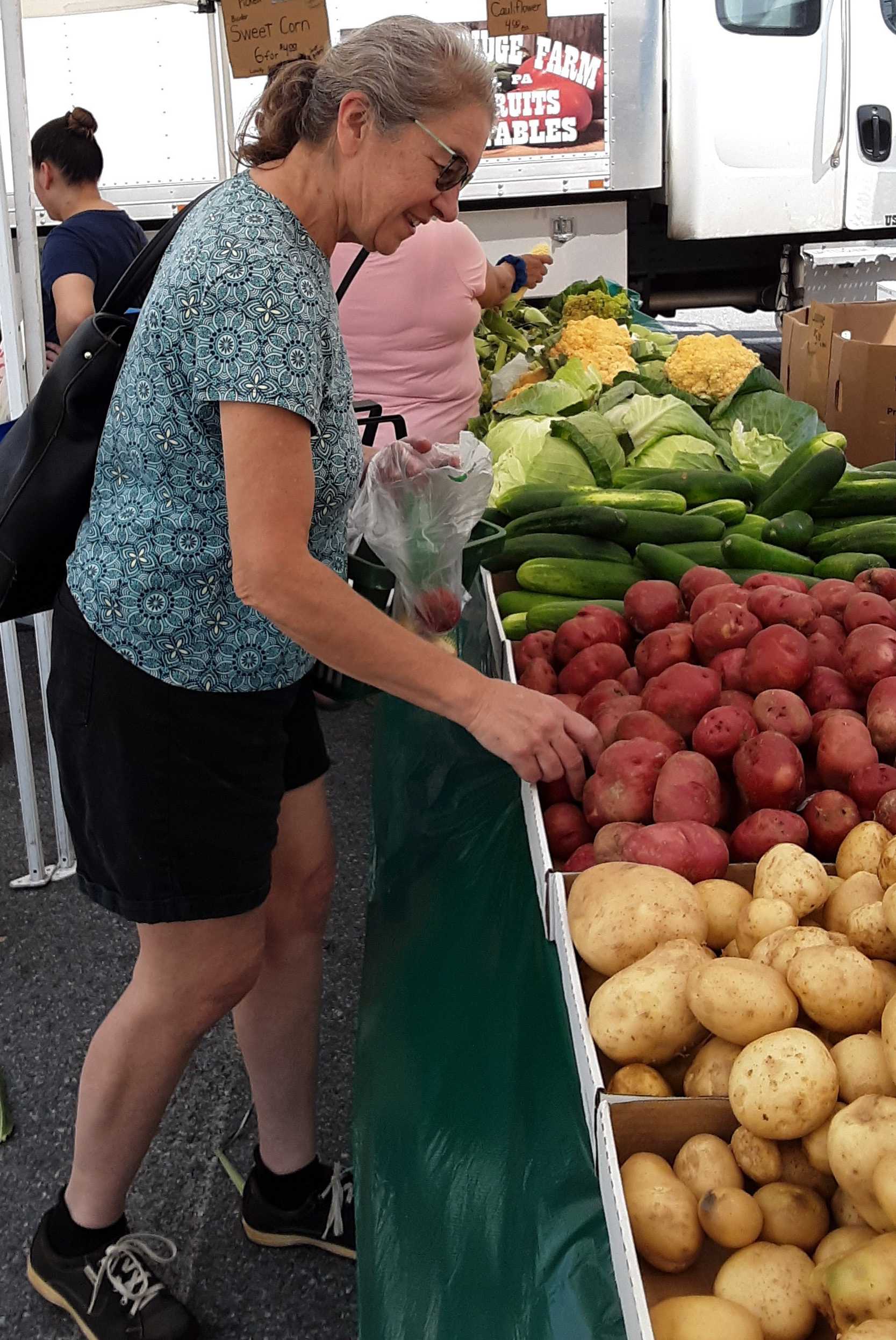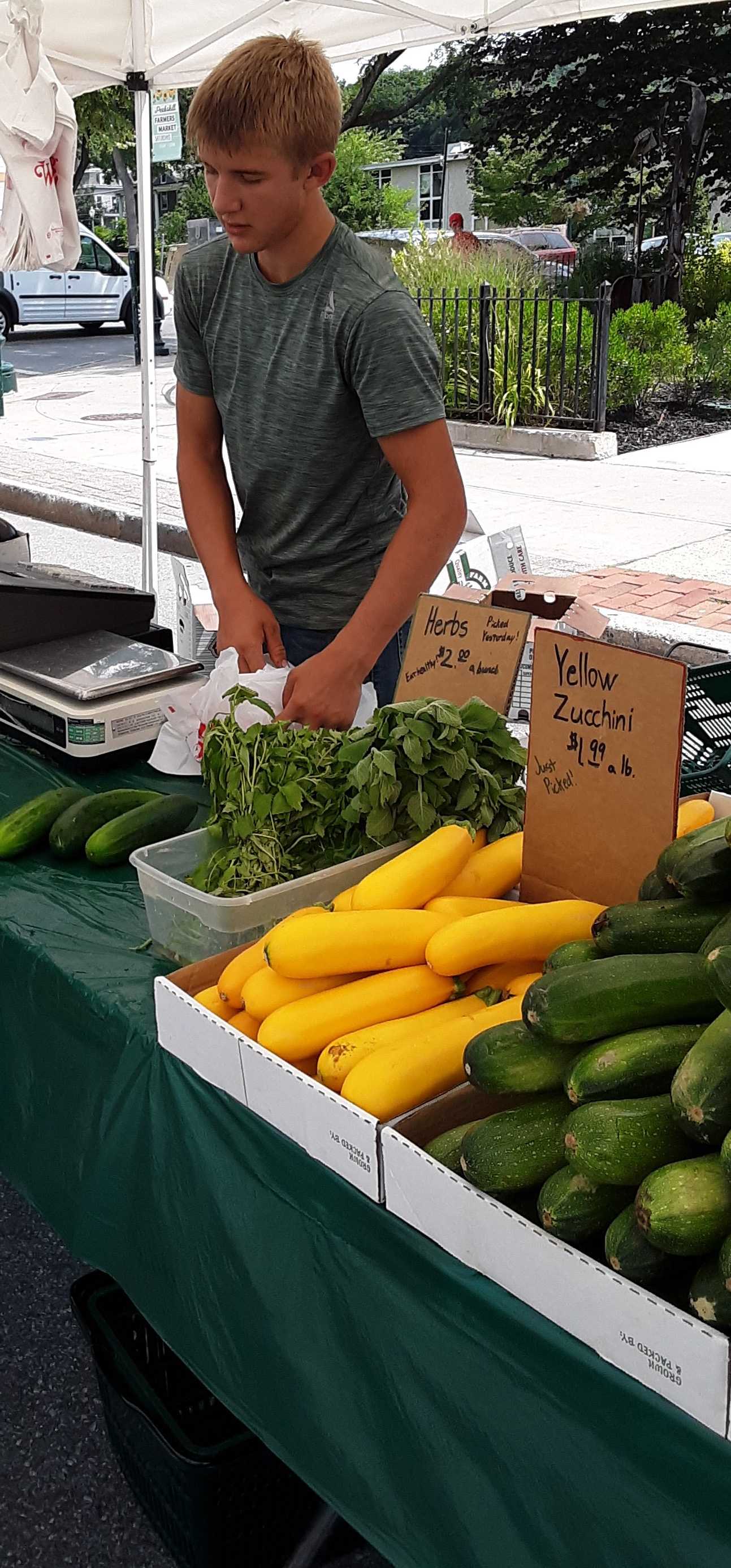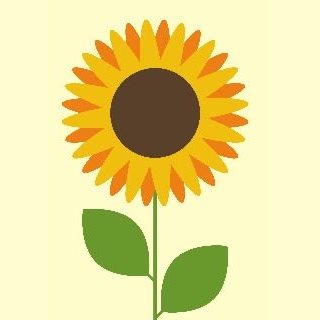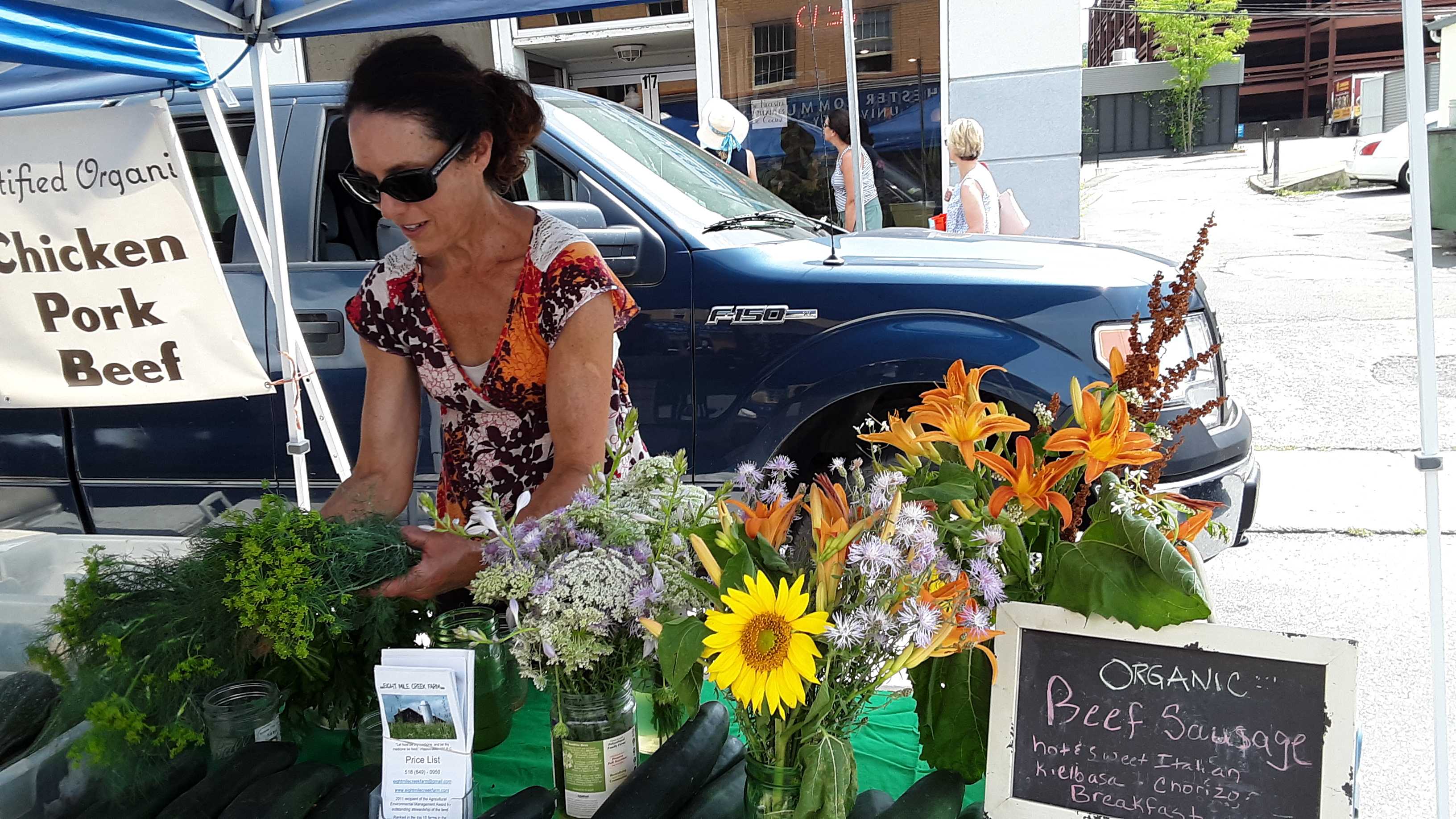 Yonkers resident Storm Nelson is in his second season at the market this year. Last year he was selling truffles, this year it is gourmet nuts and figs imported from Afghanistan.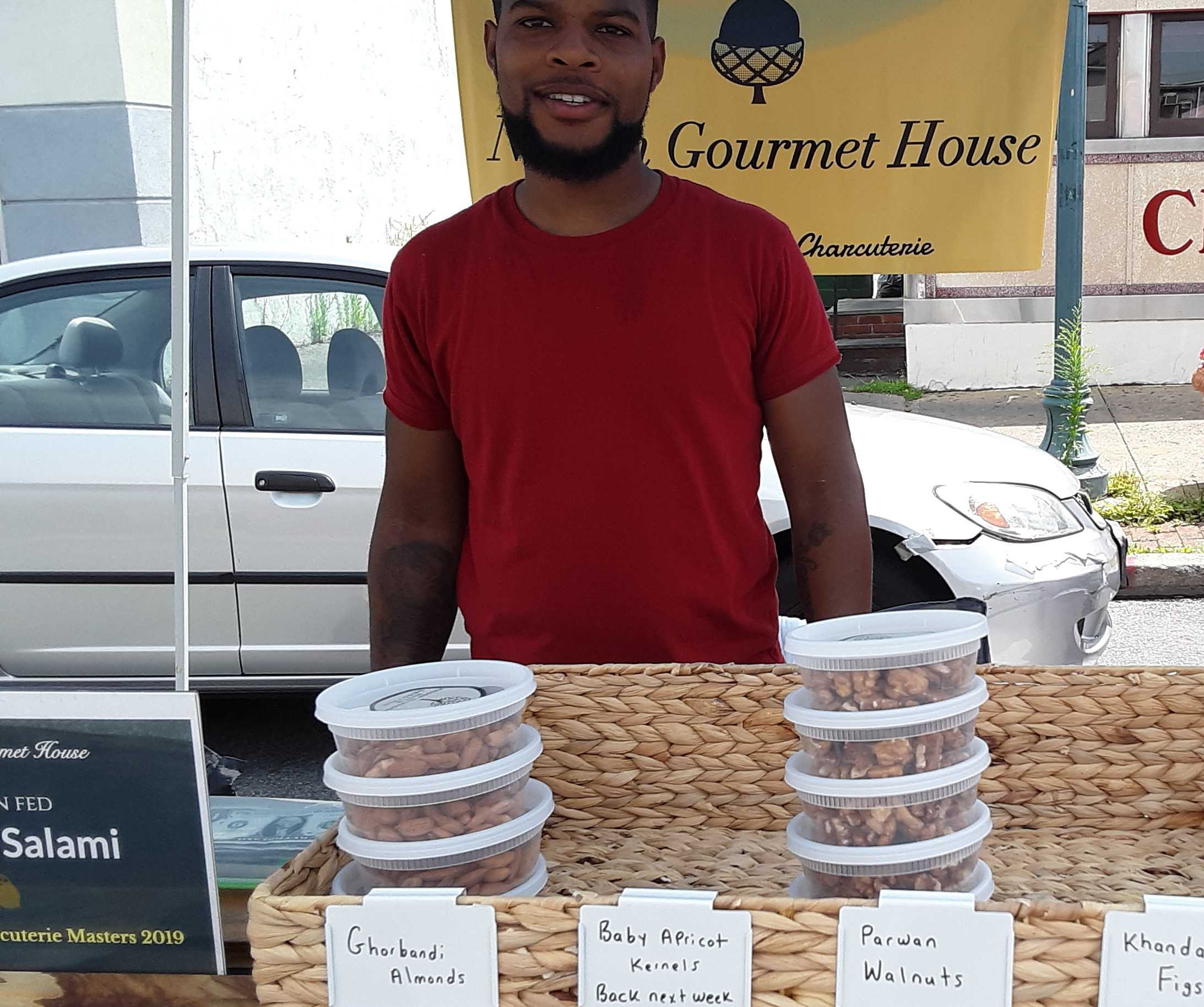 iThe sales support women farmers he said. He switched it up from truffles because he said he's following the trends. 
The Peekskill Farmers Market runs through November 24 this year.