The second of a Little Free Library popped up in Peekskill a few weeks ago. It's a colorful structure on the corner of Main and James streets at the edge of the United Methodist Church property.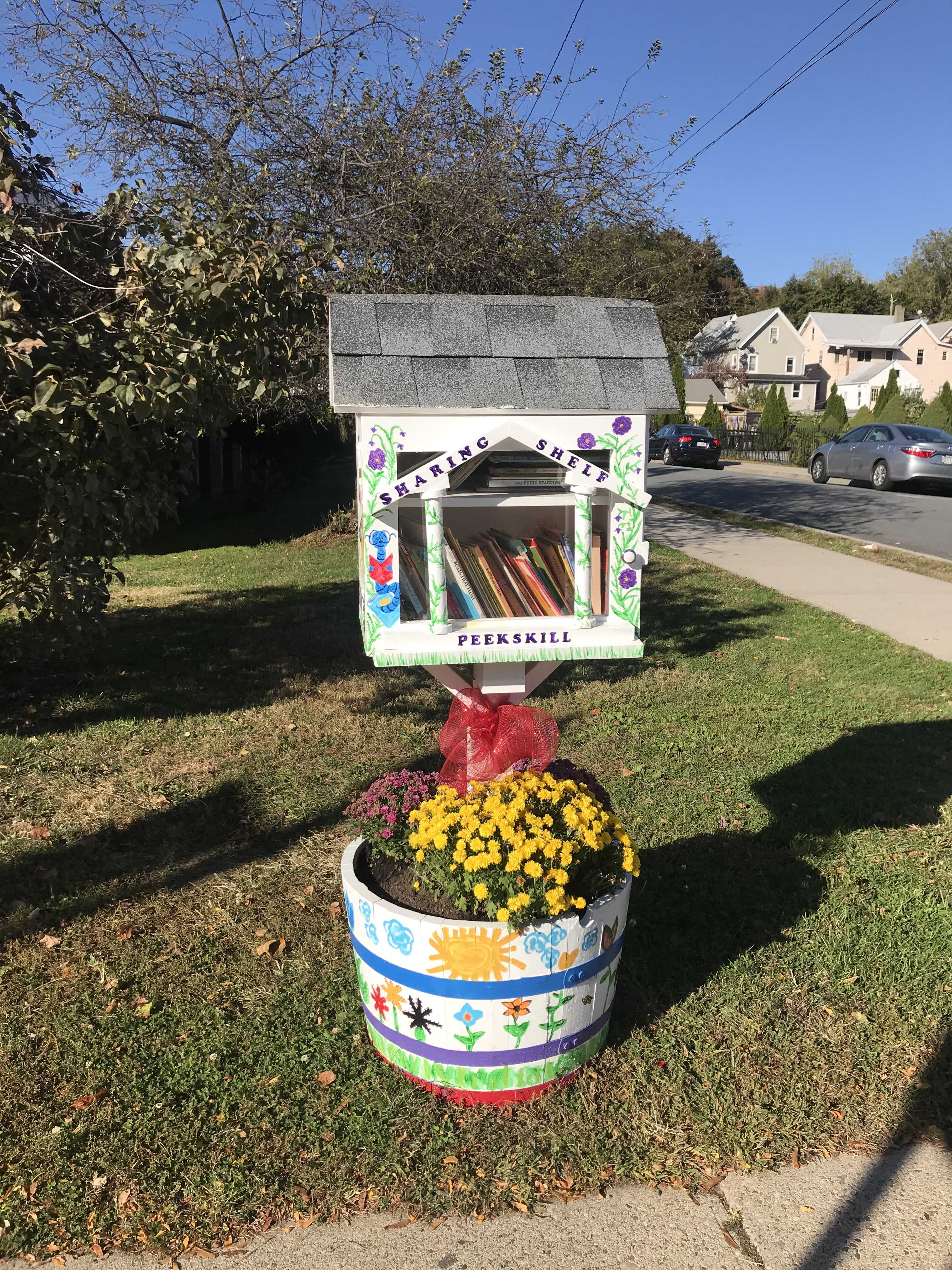 A team of 8 to 12 year-old Junior Girl Scouts from Troop 2144 built the structure as their Bronze Award project.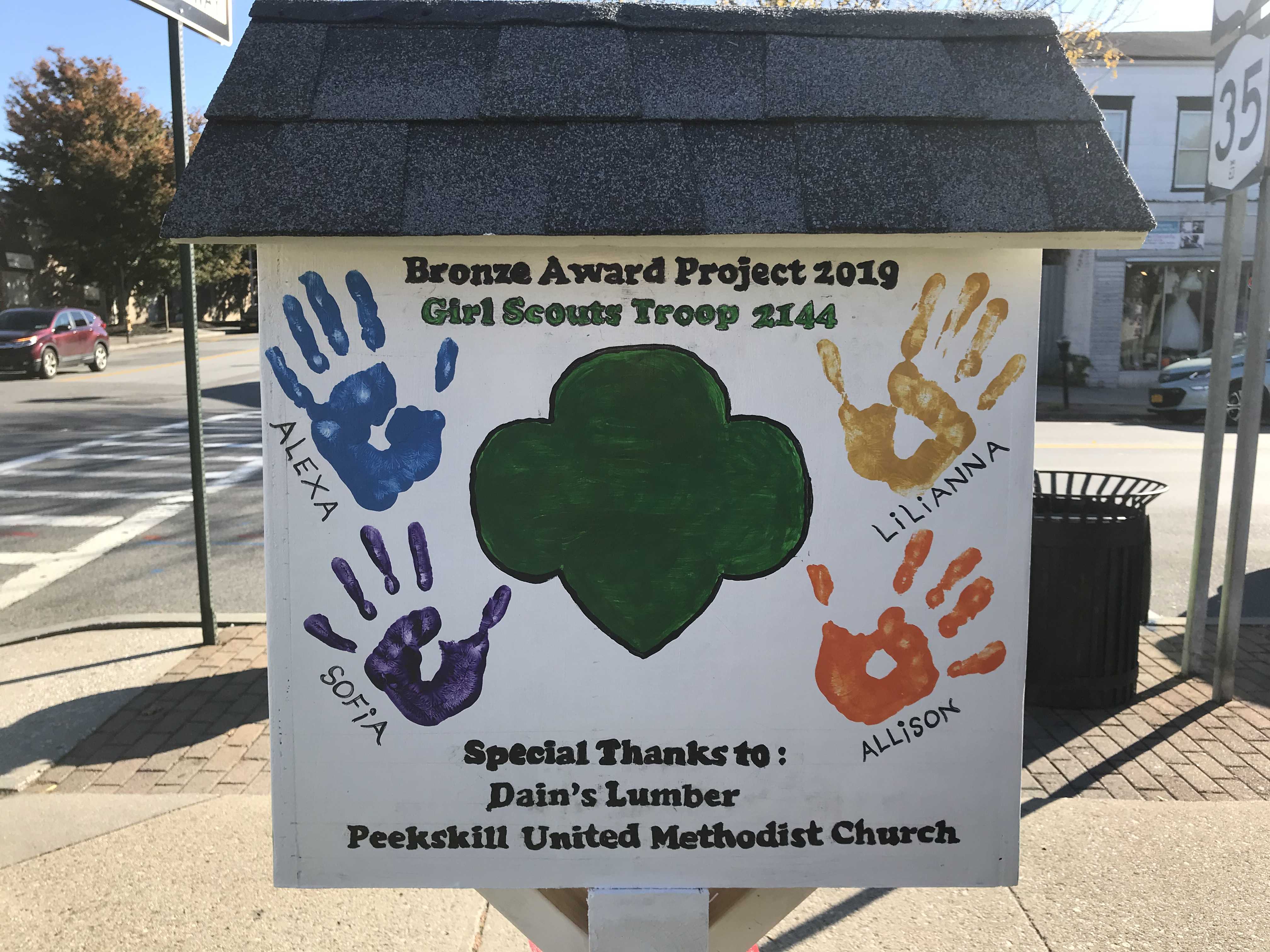 The first Little Free Library in Peekskill is belongs to the Millard family on the 200 block of Nelson Avenue. Tyrone Millard and his wife Kate moved to Peekskill four years ago from Washington DC. Kate always knew she wanted a Little Free Library and told her dad, John Bloeser who happens to be a carpenter. Three years ago he built one for her.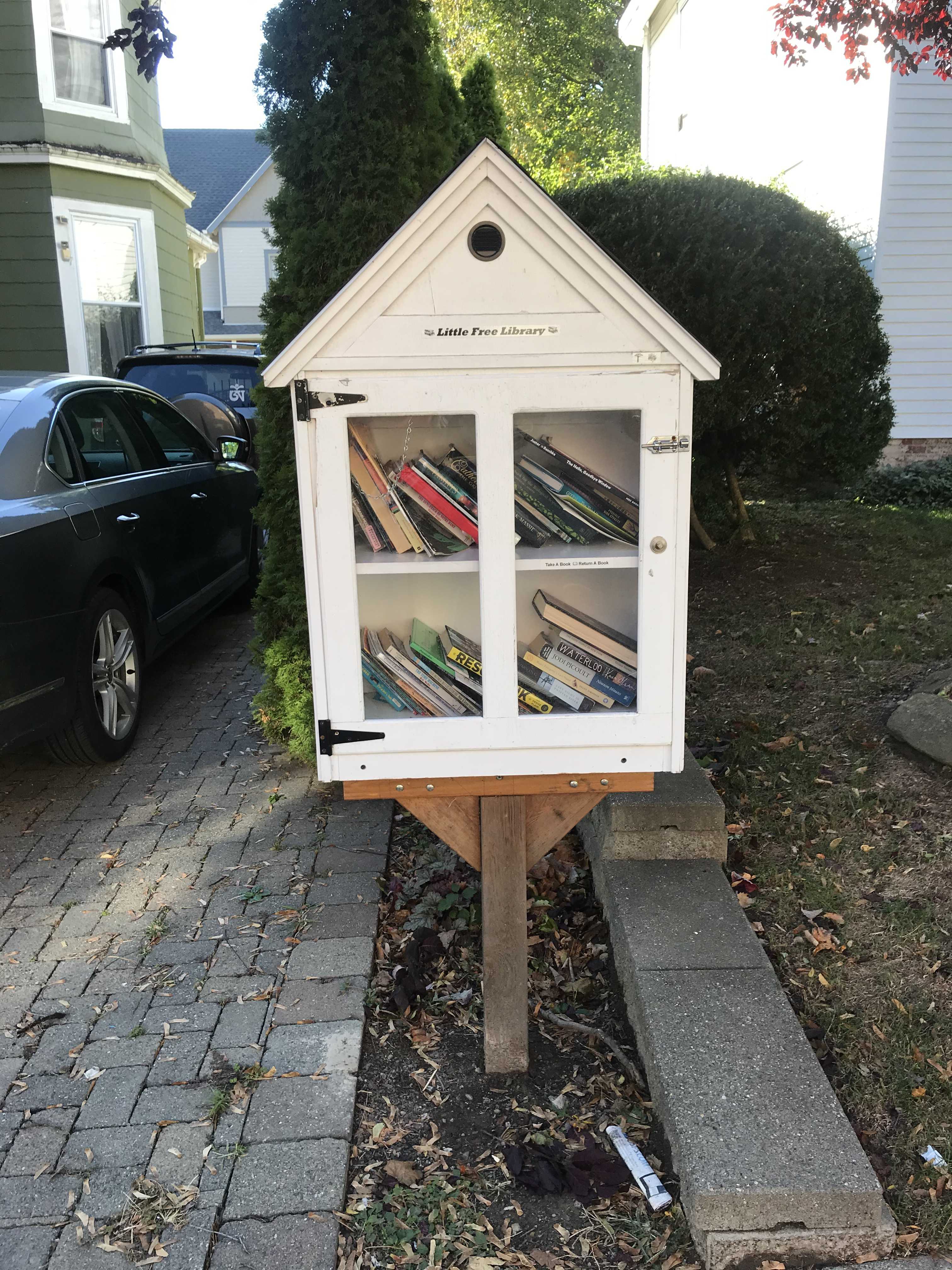 "I've gotten to know people through it," said Kate. "It's a neat reflection of the neighborhood," She finds books in different languages left in the library and notes that despite what people told her, nothing has been stolen in the three years the library has been open. She regularly checks the inventory to make sure that inappropriate books aren't left on the shelves. An amusing book she recently found was titled "I forgot to wear underwear on a glass bottomed boat."
The first Little Free Library was created ten years ago by Todd Bol in Hudson, Wisconsin. He built a replica of a one room schoolhouse as a book exchange in honor of his mother, a schoolteacher and lifelong reader. When he placed the structure in his front yard, he saw the "take a book, share a book" concept resonate with his neighbors, and he began shaping a vision to bring Little Free Libraries to the rest of the world. 
Today there are more than 90,000 libraries in 91 countries.  The libraries come in many shapes and sizes, but the most common version is a small wooden box of books. Little Free Library book exchanges have a unique, personal touch. There is an understanding that real people are sharing their favorite books with their community; Little Libraries have been called "mini-town squares."
"I really believe in a Little Free Library on every block and a book in every hand. I believe people can fix their neighborhoods, fix their communities, develop systems of sharing, learn from each other, and see that they have a better place on this planet to live," said Bol who died last year.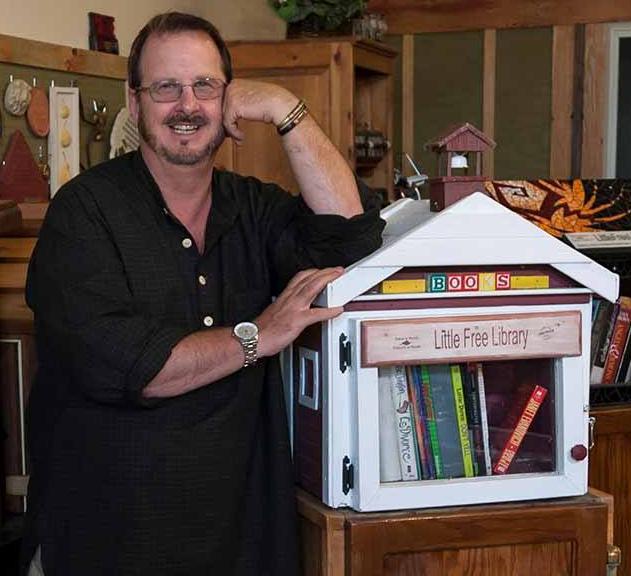 In the ten years since Bol put a replica of a little red schoolhouse on his front lawn his vision has grown into a formal non profit with the mission to "inspire a love of reading, build community, spark creativity by fostering neighborhood book exchanges around the world." 
Read, return, repeat is one of the mottos associated with the Little Free Library. In the case of the library on Main Street, the word READ was created with letters from words  borrow, return, leave, trade BOOKS.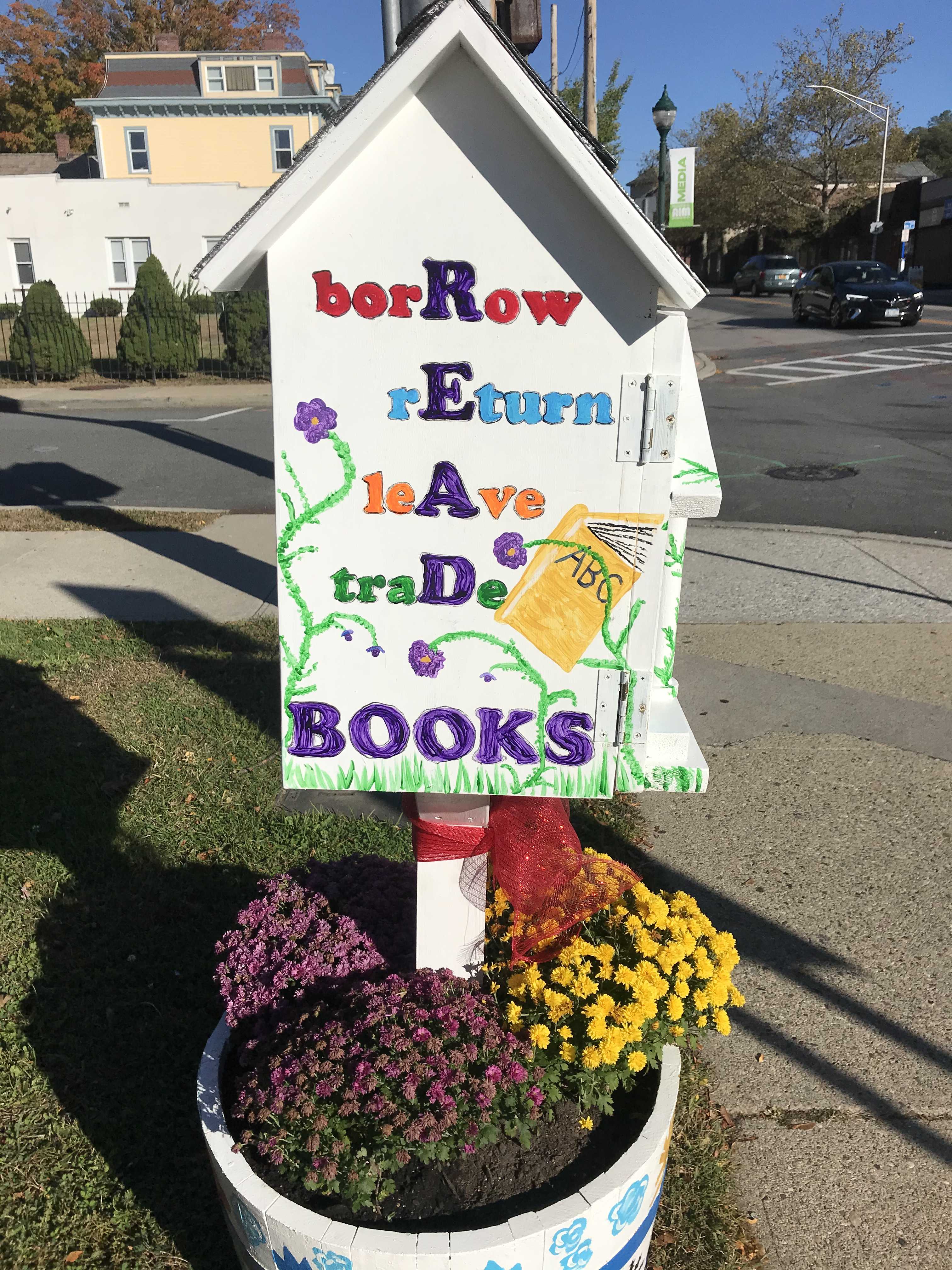 This library is across the street from a bus stop where people are frequently waiting for a Westchester County bus.