Man who keeps Peekskill a 'friendly town' honored at NAACP dinner
Frank Goderre is the fellow who puts his heart and soul into being from Peekskill .  He maintains the patches of land on Route 9 with the signs he built that welcome people to the friendly town of Peekskill. And at the October 18 NAACP gala at The Colonial Terrace he will be recognized and honored for his service to the community.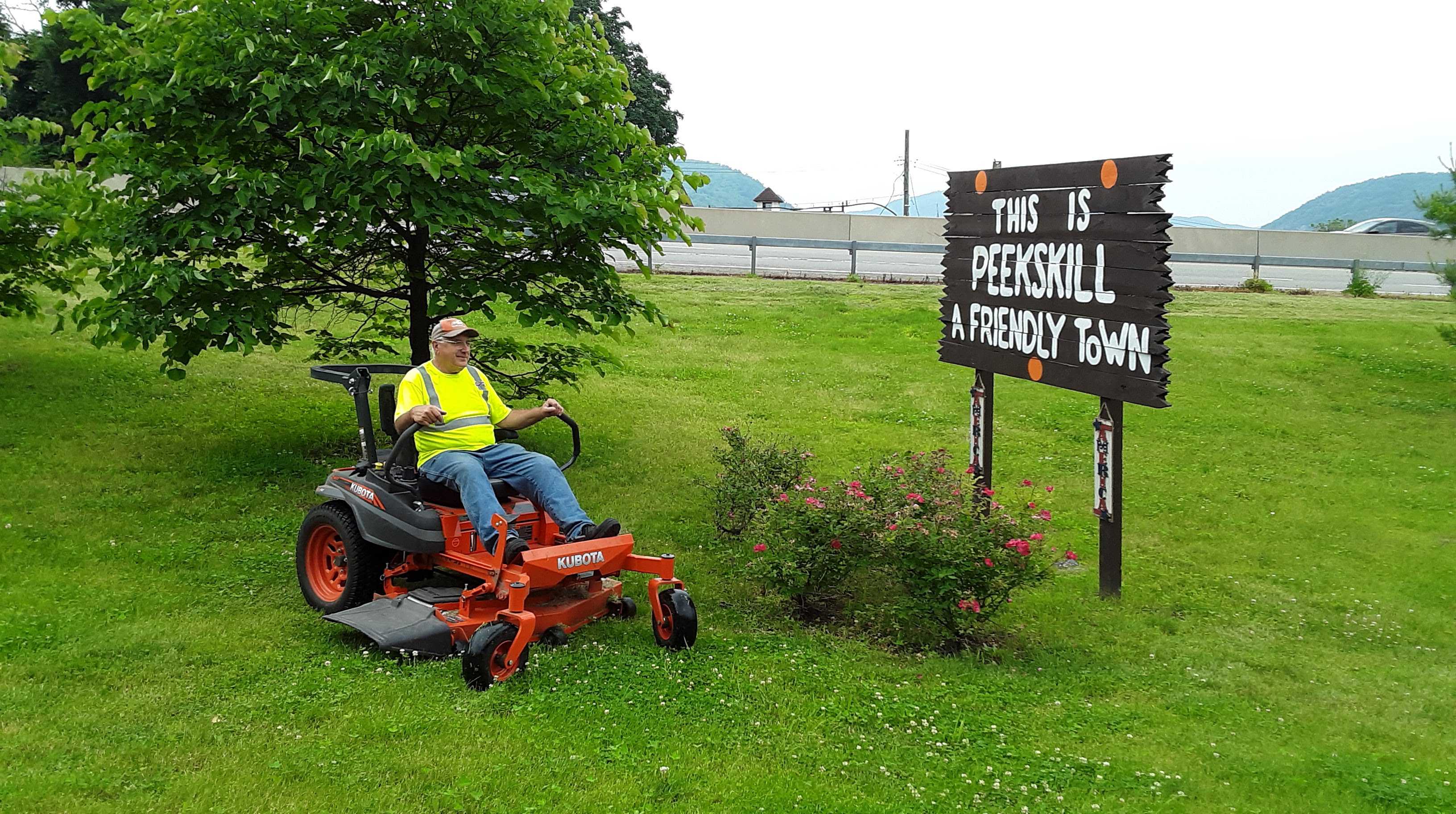 Goderre watched with great interest the state's $93 million construction project that widened Route 9 in  2010. It took about three years for the areas at the South Street exit (coming from the south) and Main Street (coming from the north) to start looking shabby with litter and overgrown grass. He started tending the sites six years ago because "It's a pet peeve of mine. The garbage bothered me. They build public buildings or spaces and then don't keep them up," said Goderre, 71.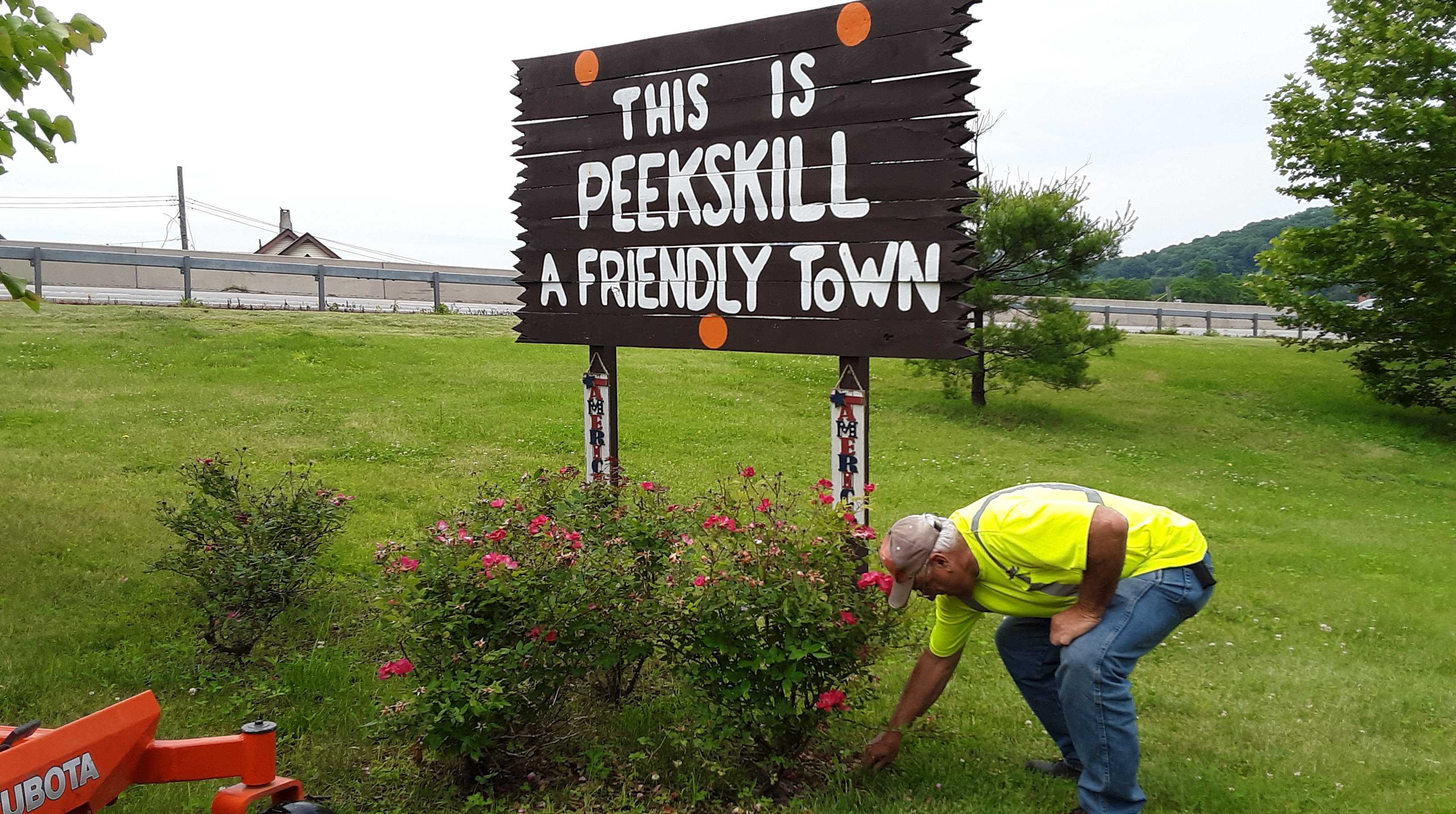 Every Saturday and Sunday when it's not raining he's on his riding lawnmower cutting the grass and picking up litter along the triangle-shaped patches of green on Route 9. He estimates that he spends about 4 hours a day trimming, weeding and cutting the grass along with picking up litter. "I've had people come up and give me water or stop me in the grocery store and tell me they waved to me when I was out there." 
The response of people to what he does is tremendous and he says that his dedication to maintaining the sites has inspired others. He recently saw a guy changing the bags in garbage cans in the Simpson, Smith and Requa neighborhood. When he stopped and talked to him, he learned that Tony, who works at Peekskill High School, was continuing what Goderre started. He's put his own pails out there with chains to keep them secure and then goes and empties them. 
The former city historian, Goderre said the motto "Peekskill A Friendly Town" came about in the 1920's.  It was a motto that was created by the two city school districts and it stuck. It was part of the city's campaign to change its perception and culture explained Goderre. According to Goderre, in the years before the Bear Mt. Bridge was built in 1923 Peekskill was a 'rough and tumble' place with lots of bars and 'watering holes'. Prohibition came along from 1920 to 1933 and changed that.

The bars and watering holes became retail establishments and Peekskill looked to the motto of being a 'friendly town' to  cement its new reputation. In 1926 Chester Smith began the Friendly Town Association and the sign was created. 
Goderre, who is a Vietnam Air Force veteran was born in Yonkers but came to Peekskill when Robert and Della Goderre took him in as an 8-month-old foster child. He grew up on Main Street across from where the Peekskill Ambulance Corp building is now. In high school he learned about automobile repair and working at the Studebaker Dodge dealership on Main Street helped fuel his love of automobiles.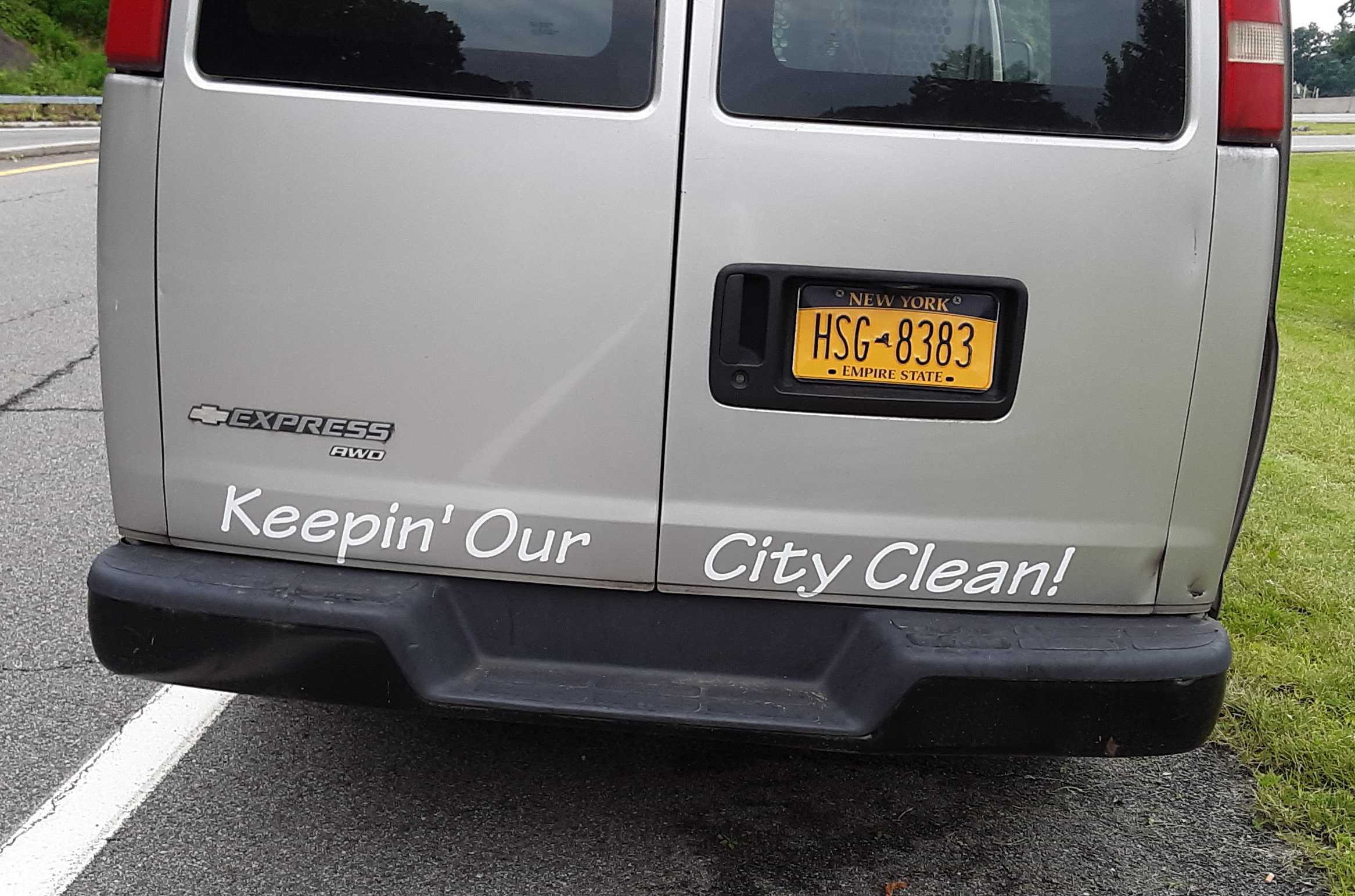 He frequently rides his 72 Buick Peekskill police car in parades. That has special significance for him because he was a Peekskill police officer for five and a half years. 
He decided to put the Friendly Town signs up using lumber he purchased from Dain's and had a friend in Buchanan create the stencil to replicate the lettering of the sign that the Friendly Town Association used in the earlier part of the last century.  He painted the signs and got permission from the city to put them up. They needed to be a certain amount of feet away from the road according to the state. He says Manzer's Landscaping gave him the rose shrubs. 
If he wants to take a weekend trip, he makes sure to go down to the sites on the weekdays to maintain.