The public tributes and remembrances began soon after word went out that the Reverend Jeannette Phillips, one of the founding mothers of the Peekskill Area Health Center, precursor to Sun River Health, had died. Her sudden death leaves a 'huge hole in the fabric of the Peekskill community,' said the Peekskill chapter of the NAACP upon learning of the news on September 12. 
It was fitting that her last public appearance was at the ribbon cutting of the workforce and affordable housing building at 645 Main Street on Monday, September 11. Driven by her belief in the deep interdependence of housing and health care, Phillips spent her life advocating for those who were marginalized in both of those areas. Her advocacy consisted of leadership that rested on action.
Funeral arrangements for Rev. Phillips include visitation on Wednesday, September 20 from 3 to 6 p.m. at Rhodes Funeral Home, 18 Lake Street in  Newburgh, and a 'Home Going Celebration' at the Paramount Hudson Valley, 1008 Brown Street on Thursday, September 21.  Visitation at the Paramount event is from 9 to 9:45 a.m. with a worship service at 10 a.m. 
At Monday's Common Council meeting, members voted to close Brown Street between South Division and Bank Street between 9 a.m. to 2 p.m. on Thursday to allow Rev. Phillips' hearse to be escorted out of the city on her way to burial, at Rose Hill Memorial Park, 101 Mill Street  in Putnam Valley.  
At the time of her death, Phillips was the executive director of the Housing Preservation Company, established by the health center over 30 years ago to meet the housing needs of the Peekskill community.  She was also executive vice president of Business and Community Development, overseeing culture and legacy, community relations, and the spiritual health and wellness of Sun River Health staff, as well as serving as special advisor to the CEO.
Born in Harlem on Feb. 20, 1933, she attended the historic Booker T. Washington High School in Miami, Florida, where her academic and social engagements, including delivering an anti-Korean War graduation message, helped shape her future pursuits. 
When Phillips and her husband Howard were married in 1956, she was working at the Veterans Administration Hospital in Montrose. When they were approached by a member of the Veterans Administration to provide housing for community veterans and seniors, they readily accepted and invited them into their home. This gave them a firsthand understanding of the unmet needs of residents in their community.
Patient led community health care had roots in civil rights movement
It was in 1972, in the heart of the civil rights movement, that Phillips and friends Pearl Woods, Willie Mae Jackson, and Mary Woods gathered around a kitchen table and decided to do something about the lack of health care in Peekskill. They were frustrated that there wasn't adequate health care for families in the community. With the other founders and long-time CEO Anne Kauffman Nolon, Rev. Phillips grew the Peekskill Health Center –now Sun River Health –into one of the largest Federally Qualified Health Center networks in the United States, serving patients across the Hudson Valley, New York City, and Long Island at nearly 50 sites.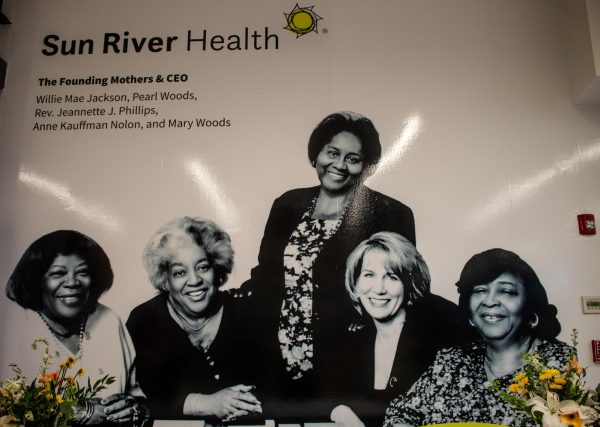 Rev. Phillips, along with Deputy Commissioner of the Westchester Health Department Dr. Phyllis Koteen, Dr. Ron Johnson of the New York Medical Academy at Grasslands in Valhalla, and Westchester Community Action Program Director Harriet Gelfan, spearheaded efforts to secure one of the last grants from the Office of Economic Opportunity to open the Peekskill Area Ambulatory Health Care Center. This work was completed with the late Mary Woods, Willie Mae Jackson, and Pearl Woods.
With CEO Anne Kauffman Nolon, Rev. Phillips and the other founders responded to requests from surrounding communities to bring the same vision for accessible care to their own towns and counties: that healthcare is a basic human right for all, and not a privilege for some. The same community-led approach to growth continues for Sun River Health to this day.
Rev. Phillips was always candid about the challenges of running a non-profit health care provider, and the constant pressure to find or create funding to meet growing patient needs that could not be covered by federal or state financial support especially in the first few years of operation.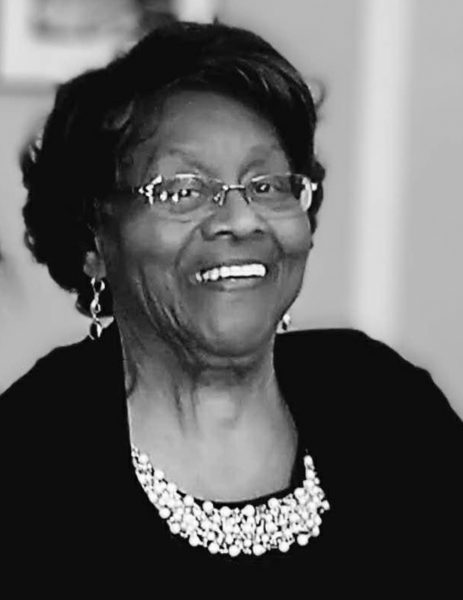 "We were able to raise money with local fundraising," recalled Phillips. "We had one particular group, the 'Soul Sisters,' who sold dinners, and pies, and cakes, and whatever else to help get money into the organization. You couldn't get more grass roots than we were."
Another large fundraiser for the health center during the 1980's and early 1990's were the 'World's Largest' Festivals at Riverfront Green that saw Peekskill gain entry into the Guinness Book of World Records for record-breaking culinary creations such as omlettes, sandwiches and brownies. 
After founding the health center, Rev. Phillips earned her Bachelor of Science with honors from Mercy College, and went on to attend New York Theological Seminary, later completing four years of Conference Studies in the A.M.E. Zion Church. She was ordained as a Deacon, then an Elder in 1992, and became the pastor of the historic Woodside A.M.E. Zion Church in Stamford, Connecticut.
Just as she wrapped her arms around those in Peekskill who needed access to affordable care and housing, the community showed its gratitude to Phillips through numerous awards and proclamations.  In a City of Peekskill proclamation during Black History Month in 2008 Phillips was described as a pioneer in securing access to health care for the disenfranchised for over five decades at the Peekskill Ambulatory Health Care Center which opened in 1975. She was the organization's first board chairperson, and in 1977 joined the Health Center as its outreach director.  
Last September, at the Hollow Brook Country Club,  Phillips was awarded the Chester A. Smith Award from the Friends of the Field Library, and Senator Pete Harkham presented her with a proclamation from the New York State Senate.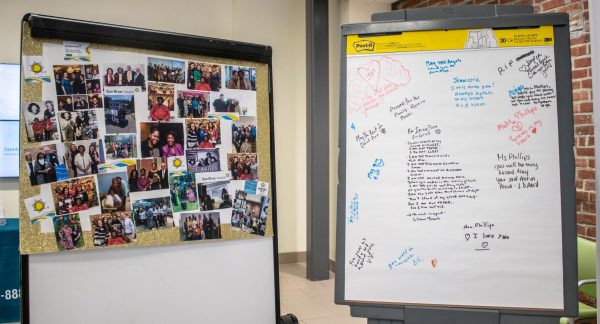 In 2015, Sun River Health's Peekskill health center was renamed The Jeannette J. Phillips Community Health Center, with many dignitaries present, including Dr. Jack Geiger, one of the founders of the Community Health Center movement, who opened the nation's first two community health centers in Boston, MA and Mound Bayou, MS; Congresswomen Nita Lowey, and others. She was subsequently honored by the New York State Legislature in the State Capital. She was the recipient of numerous other awards and recognitions, including the New York State Governor's Award for African Americans of Distinction in 1994, The CHCANYS Catherine M. Abate Memorial award in 2018, and Crain's Notable Women in Healthcare in 2019.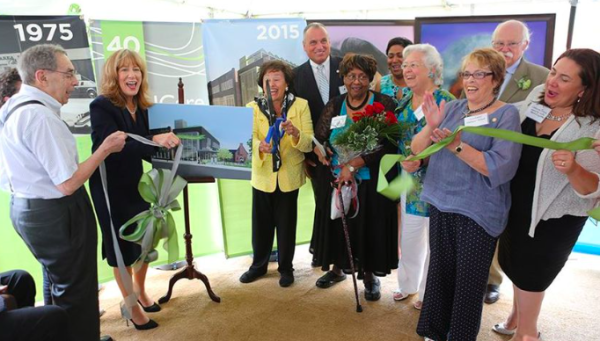 Perhaps her most cherished recognitions were the Sojourner Truth Award, which she received in 1994, and The Harriet Tubman Award for her work as the Westchester District President of the Harriet Tubman Home Historical Society.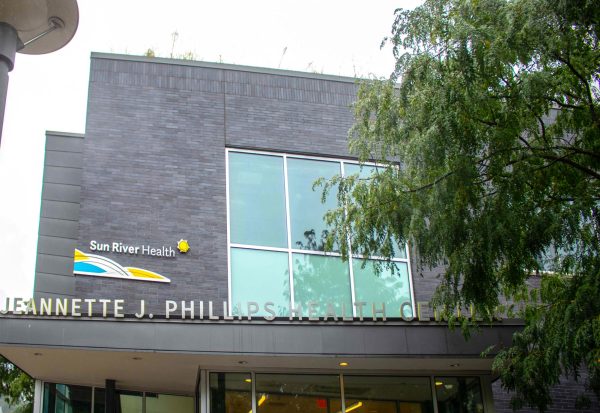 Rev. Phillips is survived by her husband Howard and five children: Anthony, Deborah, Elizabeth, Althea and Kenneth. She was the proud matriarch of her family, which includes her grandchildren, great-grandchildren, and great-great grandchildren, over one hundred direct descendants in all. 
Rev. Phillips also shared her love of ministry with her husband, the Rev. Howard Phillips; both have been revered and sought-after throughout the Hudson Valley as innovative and life-changing preachers.
"It is my faith that keeps me grounded," Rev. Phillips often said, "and it is my belief that God equips and strengthens those who are called to serve."