Community Surrounds Family of Student Who Drowned This Week
Vigil Planned For Sunday at Rubens
By Regina Clarkin
Peekskill's Hispanic community took quick action to surround the family of Liony Polonia Santos with love and support when they learned the 17-year-old PHS senior's body was discovered Wednesday. Liony, who was on a camping trip with soccer friends and their families, disappeared while swimming Sunday, July 4 in the Delaware River near Barryville, NY. 
Liony will be remembered on Sunday, July 11 at Ruben's Mexican Cafe, 12 N. Division Street with a Fundraising Vigil beginning at noon and a group prayer at 1:30. Participants are asked to bring a white candle to light in his memory. Liony's dad, Roy Escobar, has been a professional disc jockey at Ruben's for more than 10 years. Ruben Alverez, owner of the Cafe, was among the 30 people from Peekskill who accompanied Escobar on Wednesday morning to Sullivan County to continue searching for his son after he disappeared in a treacherous stretch of the Delaware River.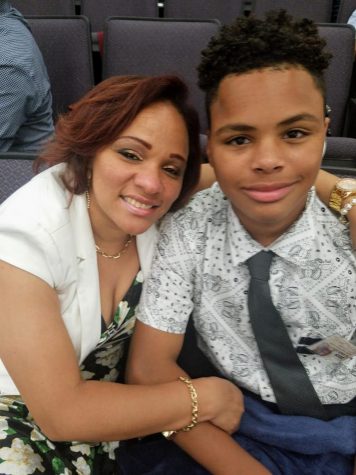 The soccer team that Liony played for, Real Ole FC, organized a Go Fund Me campaign (Liony Our Brother For Life) that exceeded its $20,000 goal by $1,260 as of Saturday morning. In the campaign's description, they recalled that the players and parents are a family. "Liony Santos will be forever a significant part of us and will always be in our hearts. His bright smile and kind nature was infectious and will be a part of our club. Liony's fierce competitive mindset and abilities on and off the field will be always respected by his teammates and highly regarded by coaches and parents who witnessed his talents. His light will forever shine and he will inspire all players and coaches to be the best we can be going forward."
Plans are underway for a wake at Joseph F. Nardone Funeral Home, 414 Washington Street on Tuesday, July 13 from 6 to 9 pm. And the Peekskill City School District opened the Middle School on Thursday evening from 4 to 8 pm and had counselors available for students and families to meet with.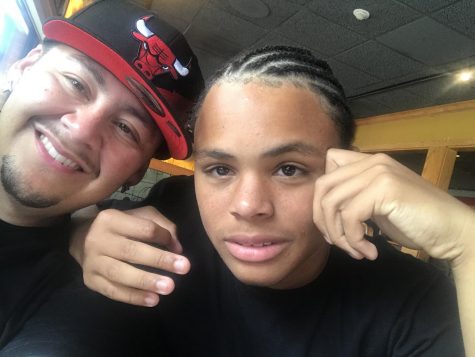 "It was unbelievable," said Roy Escobar about the hundreds of people who came to the middle school and spoke to him about his son. He was particularly moved by the speech given by recent high school graduate Cesar Culajay who spoke of Liony as a brother.
Learning soccer in backyard
Rob Escobar, who graduated from Peekskill High School in 2000,  said his son was going to be for soccer what Elton Brand was to basketball. The coach of Syracue's soccer team saw Liony play in a soccer tournament this year, and invited him to the  Division I university  to participate in a soccer program this summer. "When they saw him, they couldn't believe that he had one more year of school to finish," said his dad Roy. "Whatever he put his mind to, he did."
He recalled the first time he saw his son play soccer.  He was nine years old and was on a Lapolla Little League team but he kept missing the balls that were hit to the outfield during a practice because he was so interested in watching the soccer game that was being played on a nearby field. At the end of the baseball practice, he told his dad he wanted to try out for the soccer team. "I told him, 'what do you want to try out for, you've never played soccer,'"recalled Escobar. "He said to me, 'yes I have, in the backyard with my best friend, Joaquin,'" The families live in the Hampton Oaks neighborhood  off North Division Street.  
"Joaquin showed my son how to play soccer," said Roy and then remarked about  how small this community is. Joaquin Salazar, who also was a star soccer player, died last November 30th as a result of a stabbing at Charles Point Park. 
Councilman Ramon Fernandez was the coach of the soccer team that Liony tried out for and ended up playing on. He allowed Liony to try out while wearing his baseball uniform that day in 2013. It was Liony's interest in and passion for soccer that motivated his dad to become a 'soccer dad'. "I took classes and became an assistant coach for a travel team and worked my way up to be the head coach when we took titles for our Division," said Escobar.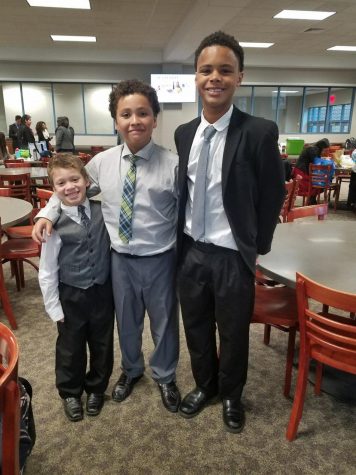 Liony Polonia Santos was born in Lawrence, MA on January 26, 2004 to Thania Santos and Roy Escobar. "We were visiting some of my wife's family in Lawrence, MA when he arrived," said Santos. Liony went to Uriah Hill, Woodside, and Hillcrest elementary schools,  and Peekskill Middle School. He would have been a senior this year at Peekskill High School. He is survived by his parents and brothers Roy, 13, a freshman at PHS this September, and Isaiah, 9, a 5th grader at Hillcrest Elementary School.