Food truck puts a 'bit of Mexico' in your mouth
The glorious Mexican culture was on full display this past weekend during Peekskill's Cinco de Mayo festival. For those who enjoyed the finger-licking cuisine last Saturday, have no fear, a food party awaits every weekend on Brown Street. Paradise Food Truck, located behind the Peekskill DMV, has been serving delicious Mexican foods in Peekskill since October 2022.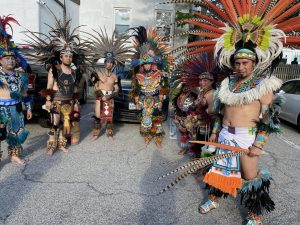 Paradise Food Truck, Taqueria y Birrieria, is run by owner Enrique Ramirez, a New Jersey resident. Ramirez may have started cooking in Peekskill last year but Ramirez is no stranger in the culinary world.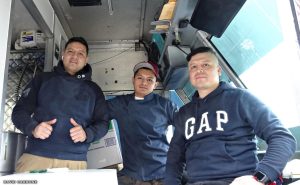 Growing up in Tijuana, Mexico and moving to Orlando, Ramirez originally learned how to cook because he was single and hungry. In the span of 20 years, Ramirez was able to perfect his craft working in Italian, Mexican, American, and French restaurants. Ramirez has also run other food trucks in Brooklyn, giving him plenty of skills to cater to a variety of customers from all backgrounds.
With enough convincing from his relatives, Ramirez decided to bring Paradise Food Truck to Peekskill in October 2022, becoming a city gem almost instantaneously. Originally, parked in front of Optimum on Park St, Paradise Food Truck found a home on Brown St within a few months. Ramirez was familiar with Peekskill from bringing his truck to festivals at the riverfront and always had a warm reception here.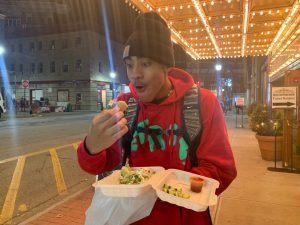 Paradise Food Truck serves food the whole family can enjoy such as tacos, tortas, burritos, quesadillas, tostadas, flautas, quesobirrias, and Ramirez's favorite Birria, a meat stew or soup usually made with goat meat. It can also be made with beef, mutton, lamb or chicken.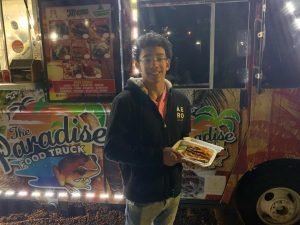 When asked if he plans on coming to Peekskill more than just weekends, Ramirez responded he wishes he could, but it is difficult and time consuming. Peekskill residents can find Paradise Food Truck at the same location on Brown Street almost every Saturday and Sunday (some Fridays too). Due to popular demand, Paradise Food Truck gets booked for private parties and festivals. Customers can follow Paradise on social media and will be notified when they will not be in Peekskill.