City Attorney Leaving for Village Administrator Position 
City Corporation Counsel Melissa Ferraro is taking a job as the village administrator of Dobbs Ferry, effective January 18th. Her last day acting as Peekskill's in-house attorney is January 12. Ferraro said her career goal has been to become a city manager or village administrator, and since Peekskill has a city residency requirement for its manager position, that ruled out her moving into the position here. She and her family live in Cornwall.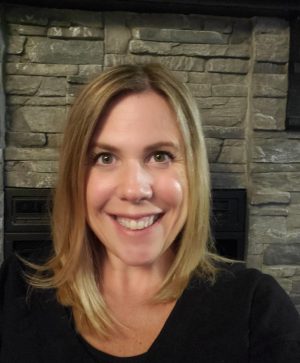 Ferraro, who graduated from Peekskill High School in 1992, and Pace Law School in 1999, has been Peekskilll's corporation counsel for six and a half years. She started in the position a month after former City Manager Richard Leins took that job. Now she's replacing Leins – who has been acting as Dobbs Ferry's interim village administrator. "I know how he worked from being with him here in Peekskill, and so it'll be an easier transition into a new position," said Ferraro, 47. 
Ferraro said that as the city attorney she was involved in every aspect of city management, especially guiding projects before they become legal issues. She's looking forward to the management aspect of village administration and not being 'pigeon-holed' to legal issues. "The experience I've gained from Peekskill has been immeasurable," Ferraro told the Herald on Wednesday.  
In Peekskill she was part of a three-person department, overseeing a full-time attorney and an administrative assistant. In Dobbs Ferry there are approximately 70 full-time employees and roughly 50 part-time employees.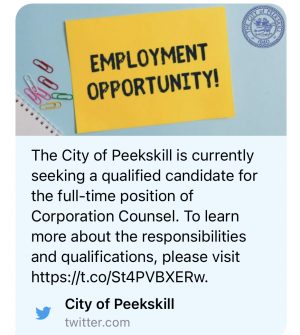 Assistant City Corporation Counsel Timothy Kramer will take over her responsibilities until the city hires another Corporation Counsel. The job description was posted on Twitter yesterday.