Ambulance Corps buys land from city for $45,000
Parcel once belonged to Corps; lost for back taxes
The Main Street land given as a gift to the Peekskill Community Volunteer Ambulance Corps some 60 years ago by attorney Benjamin Hersh – and taken by the city for back taxes – is set to be in the possession of the Corps again after the Common Council approved the sale for $45,000 on Monday.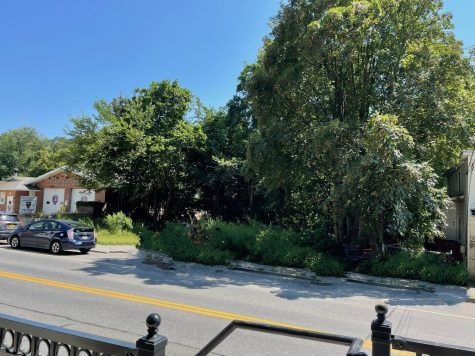 Two parcels were donated to the Corps in the late 1960's and a headquarters was built on one piece of land. The other piece remained vacant and minimal property taxes were owed to the county and city due to the organization's non profit status. In those early days of the Corps existence, it didn't have a lot of extra funding, and they considered selling the land to raise money. They learned the deed restricted sale to anyone but Hersh so they kept it – and subsequently the city took possession of the land for tax arrears. 
Fast forward some 60 years and the Corps is now paying $45,000 to get the land back so they can create a parking lot for members and eventually add on to the current building for two bays for ambulances that are currently parked behind their building.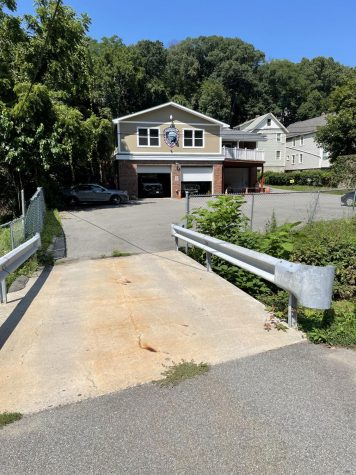 Two ambulances and a utility vehicle which are garaged in the back of the building have to maneuver around the parked cars of members in order to navigate the steep driveway up to Main Street. Although behind the headquarters there is a bridge over MacGregory Brook that goes directly out to Park Street, Chief Steven Sniffen says he wouldn't chance taking the rigs over the narrow crossing. He said the ten-year plan is to build additional bays. For now, the organization is awaiting a few more bids for clearing the land. They'll then need permits for cutting a curb and installling a fence before members can park there.  
If members are able to park cars on the land adjacent to the headquarters space will be freed up in the back for ambulances to easily do the turns necessary to navigate the driveway on the side of the building to Main Street.