Beloved local dentist Robert Hales dies
Wake is tonight at Yorktown Funeral Home in Shrub Oak

Robert Hales, a dentist on Main Street in Peekskill for some four decades, died while working on his boat at Cortlandt Yacht Club Friday, August 20. He celebrated his 77th  birthday a month ago on July 21. A past president of the Peekskill Rotary Club and the Lincoln Society of Peekskill, he was an avid boater and car enthusiast.
Committed to serving his community in various capacities, it was not unexpected that the Peekskill Common Council closed their meeting Monday night in his memory. Councilperson Vanessa Agudelo spoke of her association with him as a dentist. "He was very talkative and curious and wanted to know your opinions on various things," and although she had only been a patient for two years, she recognized his involvement in the community.  One patient for 40 years, Jim Babchak, wrote on the funeral home tribute page how he would arrive a half hour early for his appointment so he and Hales could catch up on family and events around town. His patients and colleagues in the various organizations he belonged to acknowledged his humor, his laughter and his ability to tell stories.
Hales, who was born in an Army Hospital in Denver, CO where his father was stationed, graduated from Sleepy Hollow High School in 1962, Iona College in 1966 and Georgetown University Dental School in 1971. Upon his graduation from dental school he was commissioned a Captain in the U.S. Army Dental Corps. He trained at Fort Sam Houston in Texas that summer and transferred to Erlangen, Germany where he served as a Dental Officer and the Director of the Dental Clinic. He was honorably discharged from the Army and returned to NY where he began practicing until his death.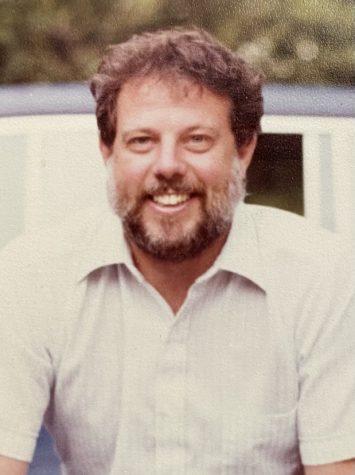 In addition to the Rotary and Lincoln Society, he was a current board member of the Lincoln Depot Museum. A member of the Cortlandt Yacht Club as well as the Shattemuc Yacht Club, he was the commodore from 2004 to 2008 of that Ossining club.  He was also a member of the Cortland Fire Department and the NY State Dental Association.
Luis Segarra, president of the Peekskill Rotary Club recalls Dr. Hales' tenure as president of the club during the Rotary Year 1982 through 1983.  "As one of the gate keepers of our prestigious Rotary History and Tradition, Bob was an inspiration to all Rotarians through his many years of dedication, attendance, teachings and lighthearted candor.  Bob was a highly respected and proud member of the Rotarian Table of Wisdom, and was always ready to assist a new member, board member and president through all phases of the Rotary Membership.  Bob was true to our Motto, Service above self."
"His stories of his time as a Member and President, were always told with the biggest of smiles, and laughter.  He Loved Rotary, Rotarians, and his adventures as a Rotarian.  If you had the great opportunity to speak with Bob even for a couple minutes, one of the first things he would tell you is  that he was a Rotarian," said Segarra
Dr. Hales is survived by his wife of 40 years, Mary Jane (Ross), daughter Maggie of Croton-on-Hudson, son Robert M. and wife Mary (Hehir) and son Kevin J. of Montrose, and grandchildren. Robert M. Jr., Jack James, and Audrey Elizabeth of Montrose, daughter from his first marriage, Heidi Hales Dugan (Matt) of Waterbury, VT, brother John and wife Vicky of Stafford, VA.
The wake will be held on Tuesday August 24th, 6 to 9pm at Yorktown Funeral Home, 945 E. Main Street, Shrub Oak. Funeral mass will be on Wednesday at 10am at Saint Augustine Church in Ossining. Interment to follow at Sleepy Hollow Cemetery. In lieu of flowers the family requests donations be made to Foldsofhonor.org