Craft Crawl features art and food from 58 artisans
Peekskill's Clay Studios at Hat Factory & Quirkshop are local stops
Meeting the maker of a hand produced piece of art and viewing the studio where the work is created is the focus of Westchester's Craft Crawl, May 15-16, 11 am to 5 pm. The Peekskill stops on the outdoor free tour are Peekskill Clay Studios at the Hat Factory at 1000 N. Division Street and Quirkshop at 23 N. Division Street.
The free, artist-organized tour features professional craft works in clay, wood, fiber, metal, jewelry, glass and mixed media from artists along ten stops from Tarrytown, Ossining, Croton and Cortlandt Manor.  Refreshments and tour sponsors include Peekskill Coffee House at 101 S. Division Street and Birdsall House at 970 Main Street. Masks are required at all locations.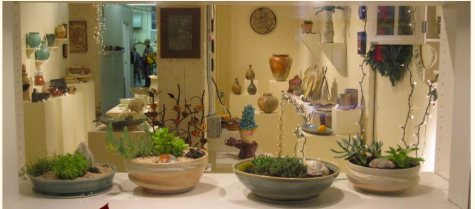 Artists showing and selling works at Peekskill Clay Studios include jewelry and accessories by Aaren Connolly of Bolted Lightning; Jessica Dubin, Ceramics; Jennifer Hoetz-Mulcahy,Wearable Fiber & Hats; Jan Townley, Ceramics; Karla Gudeon, Illustrations;  LFABRIKA, Wearable Fiber; Peekskill Clay Studios, Ceramics; Two Knitwits, Wearable Fiber & Home Goods. Wearable Fiber by Jeorjia Shea is available at Quirkshop.
For a list of all participants go here.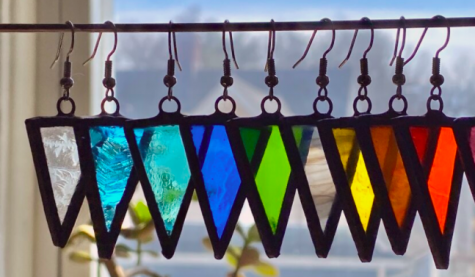 Stained Glass jewelry created by Aaren Connolly of Bolted Lightning