Christian Gorokhovsky was born in Kiev, Ukraine, and when he was four years old his family moved to the south side of Chicago where they were living in terrible conditions. "I remember my family was constantly taken advantage of. We didn't speak the language and we didn't have any money," he recalls. That memory fueled his recent lawsuit against the apartment complex in Peekskill where he lives – and where he has been without running water for weeks over the past year.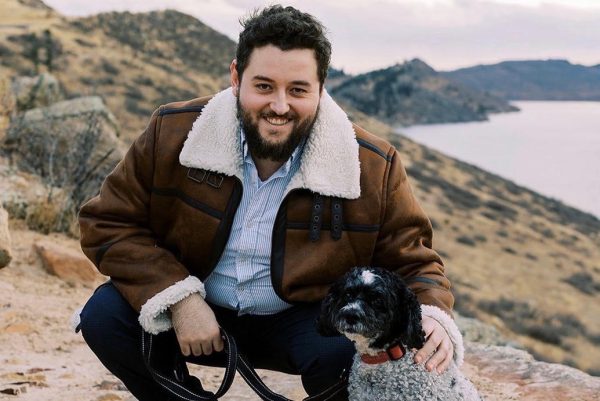 On August 22, an hour and a half before Gorokhovsky and Capstone Properties, the management company for Hudson View Living Apartments, were due to appear in Peekskill City Court, the management company settled for $1,045.00. That amount represented the value of the plaintiff's rent over the 13 day period in May when he was without water. The settlement also included court fees. 
Gorokhovsky, 26, is a software engineer in New York City. He said he was so frustrated with the lack of communication from the management company around water outages at his apartment complex that he was motivated to hire an attorney.  Gorokhovsky has been a tenant of the complex located at 2 Lakeview Drive off Pemart Avenue for the past three years. He reached out to the Herald and recounted his experience with the water outage that prompted him to take legal action against the management company and View Living in June. 
Hudson View is an apartment community consisting of 71 units – built in 1963. The community is separated into six buildings, labeled A-F. According to Apartments.com, the community offers laundry facilities, maintenance on site, recycling, and a pet play area for its tenants. Managing Hudson View Apartments is Capstone Properties LLC, based in Inwood, NY. Hudson View is a part of a company called "View Living" which has apartments in Peekskill and Ossining. Gorokhovsky lives in building E at Hudson View.  
The water issues at Hudson View were exacerbated by the May 20  blowout of a 12-inch water main on North Division Street near the Hat Factory that led to three days without water or low water pressure for large portions of Peekskill in May of this year. 
Residents of buildings E and F in Hudson View were without water for nearly two weeks according to Gorokhovsky while the other four buildings didn't experience as many disruptions. Multiple reports made by residents from Hudson View Apartments claimed they were without consistent water from May 11 to the 25. 
When Gorokhovsky reached out to the management company for answers, he was met with different stories each time. He was told the problem stemmed from the pool for Peekskill Towers, at 1 Lakeview Drive, being filled. Then he was told the city's recent water main break was the cause. He was growing more and more frustrated with the miscommunication from the management company to its tenants.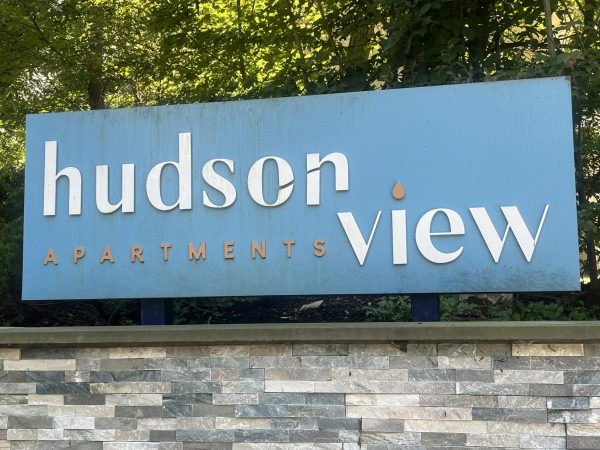 May's water woes were not the first time Hudson View has dealt with drought at their faucets. In July 2022, over the course of three weeks, tenants were without water for 13 days. During this incident, Gorokhovsky did not consult with lawyers because he believed the outage wouldn't last as long as it did. After the outage, Gorokhovsky had a meeting with the property manager at the time, but did not receive any follow-up communication. According to Gorokhovsky, he emailed the property manager every week for the next two months after the July outage, but she never responded.
"I got the vibe that she was just waiting me out. I guess it worked – but that was really a driving factor for why this year I took it to court, because I couldn't let that happen again." Gorokhovsky said that prior to the outage in July of 2022, there were very few water and power outages at Hudson View, and they typically lasted only a day or two. 
It became apparent to Gorokhovsky after the first few days of the water outage this past May, that things weren't going to be addressed in a timely manner by the management company once again. Gorokhovsky approached things differently this time and began recording videos every day his apartment was without water – starting on May 14th. Gorokhovsky shared these videos with the Herald, which showed him trying to brush his teeth but the faucet not working; also attempting to take a shower – but he opens the valve and gets nothing from the shower head.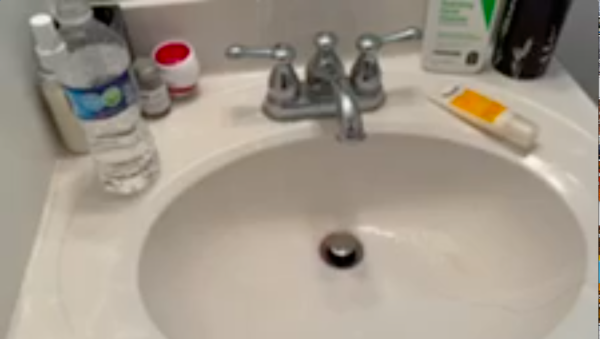 In addition, Gorokhovsky recorded calls he had with Theresa Carlock, the operations manager of management company Capstone, and a phone representative from Hudson View Apartments – and in both calls, different causes were given to Gorokhovsky about the water outage.  
On a May 16 call between Gorokhovsky and the Hudson View representative, she claimed that she was told that people filling their pool up at 1 Lakeview Drive played a role in the water being on and off. "There's nothing for us to fix because there's nothing broken on our side or we would've fixed it already" said the phone rep. "We wouldn't leave you without water because that is against the law" she added. 
Two days later, after Gorokhovsky spoke with the city's water department, he was told that Hudson View hasn't been upgrading their essential water systems. Gorokhovsky proceeded to call Hudson View and spoke with the same representative again about the discrepancy. "We are not reimbursing anyone for a situation that took place outside of our control" said the representative, according to Gorokhovsky.
After this call, Gorokhovsky consulted with lawyers and decided to sue Capstone Properties and View Living. "The reason I even got to the lawyers was because I had called the management company over the course of those two weeks without water. It had to have been about a dozen times, and the customer service representative told me that nobody is getting any money back and you're not entitled to anything. That was kind of like the nail in the coffin," said Gorokhovsky. 
His lawyers sent a letter to Capstone Properties and View Living on June 7, stating Gorokhovsky is requesting thirteen days rent, due the "extreme inconvenience" of him being without water for those days. Neither Capstone or View Living replied. 
On a recorded phone call on June 14 with Carlock, she insisted to Gorokhovsky that the water main break that affected large portions of Peekskill also affected the entire property. She claimed that Hudson View's attorneys reached out to the city because of the low water pressure and lack of water at times. "The problem truly was a city issue and we have our attorney, actually trying to make sure that everything is resolved through the city, " said Carlock. On the call, she also claimed that neighbors filling their pools had a role to play. 
Peekskill Water Superintendent David Rambo confirmed that the city is not responsible for the piping on the property of Hudson View.  "Both Hudson View and Peekskill Towers are responsible for the piping on their property," said Rambo in an email on Thursday. Repeated calls to Carlock for comment were unreturned. 
Gorokhovsky's day at court finally arrived two months later but it finished before it even got started. In his small claims case, the management company settled for Gorokhovsky's full amount. Although the amount may not seem significant, Gorokhovsky hopes this settlement will improve things in the long run. "It's showing them (the management company) that someone's actually going to do something. As far as I am aware, most people here are elderly, disabled, or lower-income. They don't know how the law works and they don't have the money to get a lawyer," said Gorokhovsky.
Gorokhovsky may have received his settlement, but he is still unsure if things are going in the right direction. "I was back in court on August 29 to apply for the credit I was owned from Hudson Views. Literally two days after the court settlement, I was without water again. I called them (Hudson View), no one picked up but I left a message," said Gorokhovsky. 
Gorokhovsky continues to reside at Hudson View. His lease was renewed in May. In the three years since he moved from Brooklyn to Hudson View, Gorokhovsky claims the management staff has changed many times, including property managers – which he thinks has contributed to the lack of communication with its tenants.