For the past two weeks, 21 Peekskill youth were up and out of their houses by 9 o'clock every morning from Monday to Friday and ready to participate in intense fitness drills, trips, games and activities as part of the Peekskill Police Department's Police Youth Academy.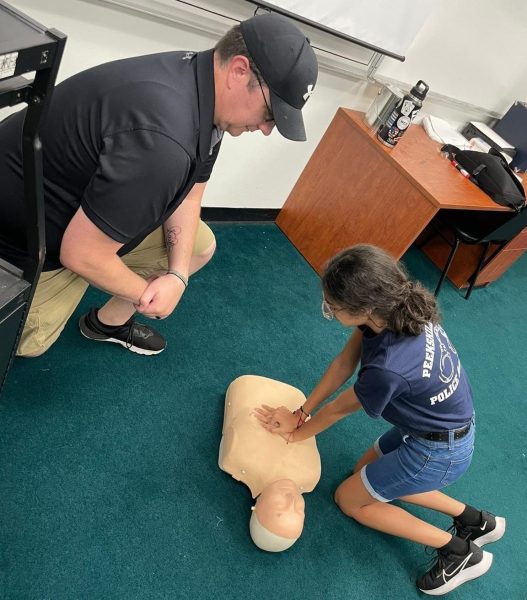 On Friday's graduation at the Neighborhood Center, they joined some 400 other youths who are alumni of the Academy that has been a part of summer activities in Peekskill for the past 20 years. The free, full-day summer program targets middle school age kids.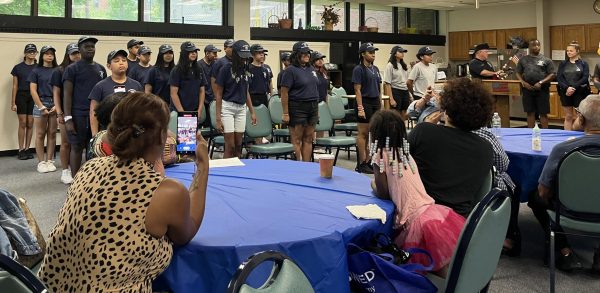 This year's participants ranged in ages from 11 to 15 and they met from 9 a.m. to 3:30 p.m. The Youth Academy was created by former Peekskill Lt. Cathy Johansen and Officer Andre Wright in 2003.  The goal of the Academy is to instill in the youth respect and discipline while having fun learning new skills. The Academy was the brainchild of retired Peekskill school principal Jim Taylor. It was started with a $1,000 budget and contributions from the community, said Johansen. 
"I learned that when you want to quit, you just have to keep going. If you do quit too early, you'll look back at it and be like "I could've done more" or "I could've done better,"  said Bishop Lovell, 11, a Youth Academy cadet. 
​​During the 20 years of its existence, many police officers have worked with the Youth Academy, none more dedicated to the cause than Officer Pam Sgroi, who has been working with the youth full time since 2008.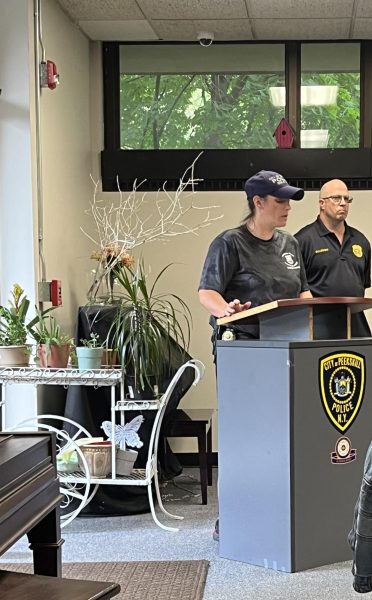 "Being with youth is a huge part of what I've always wanted to do as a police officer. I want them to see us as normal everyday people and realize that they can come talk to us, joke around with us, come hang with us but also understand that there's that respect aspect. We're police officers but we're a part of their community." said Sgroi. Officer Sgroi joined the Peekskill Police Department in January 2003. Sgt. Khalia Carter is also a passionate staff member of the Youth Academy and has been working with the Youth Academy for 12 years. 
On the first day of the program, cadets were eased into the expectations and standards required by the Police Department while being broken into four squads, followed by "ice breaker" games. 
The next day was the cadets "favorite day" jokingly labeled by Officer Sgroi, where cadets worked on conditioning and fitness work at Depew Park. They also took part in physical agility exams, similar to ones police officers have to pass when they're training to become an officer.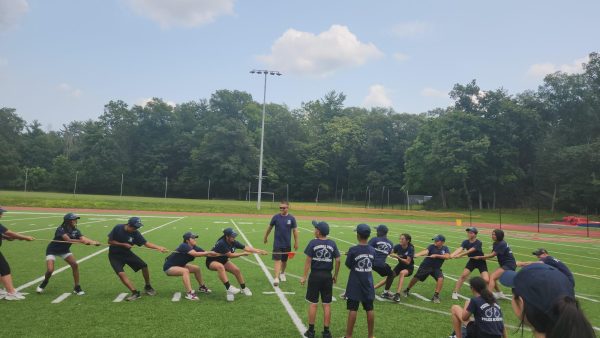 Officer Sgroi made sure to encourage those who didn't hit the required time to pass the drills and to set a goal for themselves and strive to hit that number in the future. The cadets ended their day learning how to use handcuffs and playing handcuff games.
Other trips cadets took during the two weeks of the Academy included a visit to the Paladin Center in Carmel, a site used for law enforcement training, where they simulated a building search. Locally, the cadets visited the Peekskill Fire Department at the Central Fire Station, the Peekskill Volunteer Ambulance Corps building on Main Street and the Westchester County Police Academy where cadets saw the hazmat operations, the K-9 unit, a helicopter, and the bomb squad. 
Although all the cadets were born after September 11, 2001, leaders of the Academy felt that educating the youth on the impact that day had on American history was important and should be a part of the program. After their trip to the 9/11 Memorial in New York City, the cadets were assigned to research victims from that day to get a better sense of the impact the event had on the nation. 
"I've been involved in juvenile and youth activities since 2004. I was a DARE officer, GREAT officer, juvenile officer, and have been involved in the youth academy since its inception. I'm very happy to see all these years later that the academy is still going on and being supported by people like you. This is our way of giving back to the community and showing your kids that we're just as part of this city as they are. We're no different than anyone else," Chief of Police Leo Dylewski told the Youth Academy cadets and their parents. 
"I have officers in the department of every rank – not asking, fighting – to be a part of this and help your kids show what we do. They love these two weeks of the year where they can give back to the community," Dylewski added. 
The cadets this year were guided by two youth instructors: Marlon Juca, a 2023 PHS graduate and Natasha Patino, a 2022 PHS graduate. Juca is a former cadet, who joined the Youth Academy at age 11 and continued with the program for six consecutive years. Patino is a student at John Jay College of Criminal Justice.  She hopes to pursue a career in law enforcement. 
"I feel like having youth staff members really helps encourage young kids because some kids are very shy. The whole point of this academy is for students to reach their full potential and to be more confident. This year as a staff member, I've been encouraging a few kids to at least try. I know some kids at times we're like "I don't want to do this anymore." But I tell them "You have to keep going. You signed up for this. You can do it,'" said Juca. 
Although Juca is not actively pursuing a career in law enforcement, he told the Herald that other factors played a role in him becoming a staff member. "Since I've been a cadet, I've always wanted to be a staff member. I got the opportunity to do it. I just want to help the community out in any way possible. I want to help out the kids in this city," he added.
After receiving their certificates, the cadets enjoyed pizza and snacks with the police personnel who attended the graduation. Bishop Lovell's favorite part of the program was going to go see the 9/11 Memorial. "It was a great experience. I learned more than I already knew. It's been an overall great experience. My least favorite parts were the push ups and the sit ups. Like I said you just got to keep pushing – you can't give up," he added. 
When asked whether his perspective on police has changed after finishing the two-week program, Lovell said "It has changed for the better because I didn't know how much they risk going into this line of work until I got to spend two weeks with them. Every time we would drive down the street in a police car, someone would always have to say or yell something at us. They endure a lot. They're people too – they should be able to have the regular lives we have." 
Officer Sgroi stated that many cadets have gone on to have careers in law enforcement, EMS first responders, the fire department and volunteer fire department. "I will be a part of the academy for as long as I am a police officer here (Peekskill). Seeing cadets grow up and mature and having them remember us and what we've done, that's really powerful. Who knows, maybe when I retire, I might come back and make a guest appearance or two" said Sgroi.  
Applications for the summer program are made available annually at the end of May. The Youth Academy aims to have between 20 and 25  slots available. This year, School Resource Officer Mary Greenan helped distribute applications to middle school students and will do so next year.