Geoff Feder Forges Peace from Hate
On the riverfront by Factoria at Charles Point is a multi-colored metal sculpture of a ribbon that seems to move in the breeze. The sculpture, by Peekskill's Geoff Feder, is a symbol of peace. It is a symbol of peace forged from guns, something that is not at all apparent from looking at the sculpture. That was Feder's goal.
"I wanted it to be a transformation," Feder says. "I didn't need to spoon feed the viewer with guns. Most people passing it by never think it's made from gun parts, and I like that. It becomes a sculpture about deep change."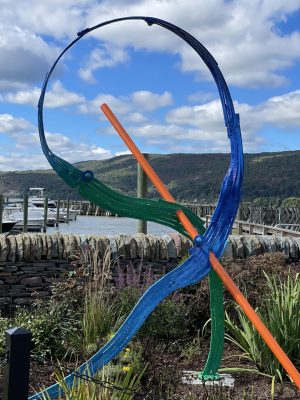 The guns used to create the sculpture had been collected as part of a 2018 Peekskill Police Department gun buyback program. Lou Lanza, co-owner of Factoria, had raised money to help with the buyback, a program that took 200 guns off the streets.
"Louie thought maybe something could be done with the guns and gave me a call," Feder says. "It was a daunting project, but I'm glad I did it."
Feder makes clear that the police went through proper procedures before he got the metal for the sculpture. They had the guns cut apart and rendered useless before they gave them to him. "They were completely unusable scrap when I received them," Feder says. The rivets on the piece came from the former Tappan Zee Bridge, courtesy of a friend who worked on disassembling the structure. "So the 'eyes' that were once looking at the Hudson are back."
What thoughts did working with this metal evoke in Feder? "It's easy to make up scenarios of what the history of these objects was," Feder says, "but I really was more devoted to erasing the history as fast as possible."
The pandemic gave Feder several years to think about the project "and evolve the idea to the final sculpture," he says. "A gun is the hardest object to erase its history. I wanted to create a sculpture that from a distance you would see a shape that was recognizable." He eventually arrived at the idea of a ribbon. "The ribbon on a lapel is synonymous with remembering something. You might not know what it is, but you know there is something or someone being remembered.
"Once I started the fabrication, it took two months, on and off, to build it. I had to strip down the parts that weren't steel and heat them up in a forge, then flatten them to the same working size," Feder says. "Then I heated them back up to bend and form them into a shape and weld them together. Then I painted it."
Feder has an affinity for working with steel. "Making sculpture with steel is interesting because I always try to fight the connotations that steel has when you look at it. How do you make something out of steel feel light and less massive than you know it is?"
Feder has other sculptures in the works, but they are not his main focus. "My sculpture now is my business, Feder Knives, which I'm always excited by," he says.
"I was a blacksmith for years," Feder says, when asked to recall what led him to make his first knife. "A friend teaching a bladesmithing class asked if I could help assist… I knocked out a little knife in the class and was hooked." Feder made this first knife eight years ago and has been making knives ever since.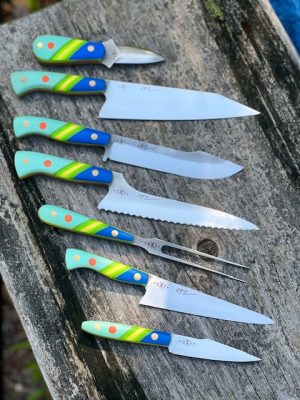 Over the years Feder has made custom knives for famous chefs. "I made a few knives for the legendary chef Jacques Pépin who has been using them in his videos, which blows my mind," Feder says. Feder has even traveled to California and Barcelona to make knives for chefs.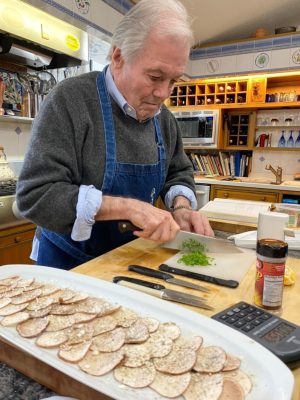 You don't have to be a famous chef for Feder to make you a custom knife. And in addition to his custom work, Feder makes knife sets in batches that are available for purchase on his website, federknives.com.
In addition to being a sculptor, blacksmith, and knifemaker, Feder is a podcaster. "I was a latchkey kid in the 80s and alone a lot," Feder says. "I relied on the radio to keep me from being afraid." As Feder got older and was working alone on sculpture, "the radio and podcasts kept me company."
Feder is now returning the favor. He started podcasting twelve years ago and was asked to co-host "Knife Talk," the number one knife-making podcast, five years ago. "Our listeners are people working alone, and our show keeps them company." Feder also has his own podcast, "Full Blast." Feder says that having a podcast gives him perspective. "I like talking to other makers and craftsmen to find our community," he says. He adds that podcasting has also made him a better communicator and listener. "It's definitely helped me with public speaking," he said. "I spoke to the giant staff at Stone Barns about knives and felt comfortable."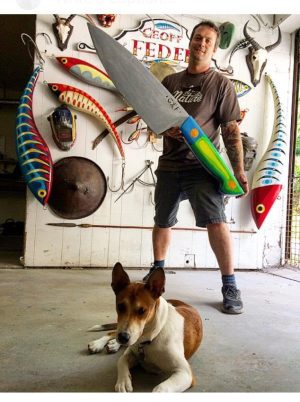 Feder, 48, whose shop is in the area, moved to Peekskill with his wife in 2004. Why Peekskill? "My wife was expecting our daughter, and we were looking for somewhere we could afford that was close to the city and somewhere we could grow in a community," Feder says.
He and his family have done just that. Feder collaborated with Sunny Cover of Peekskill Coffee House to raise $2,600 to help feed frontline workers in 2020. "My wife is a frontline worker," Feder says. "I thought we could support local restaurants in the beginning of the pandemic and help feed frontline workers."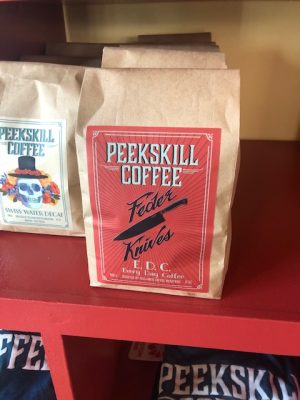 Feder and Cover, with a coffee collaboration, then went on to raise another $4,800 to help students with technology during the pandemic. "My daughter was involved with the Peekskill Chapter of the NAACP who were very involved with figuring out how to raise money for families to get technology needed to support students' distance learning. We were really proud of that."
Feder's daughter is now a senior in high school. Feder says he and his family "are huge fans of Dr. David Mauricio and what he's done for the school district." Feder doesn't stop there. "We love the dedication and devotion the teachers at Peekskill have and support them completely." Feder also gives a shoutout to the athletic director, Mr. Austin Goldberg, and the varsity swim coach, Nikki Brady.
There's a great deal about living in Peekskill that Feder likes. "I love the diversity of the community," Feder says. "I love the flavor. Very similar to the five boroughs of New York City. I love the growth and positivity around it." Then there are the specifics, "the pizza at Gleason's, the delicious food at Fin & Brew, and the bacon egg and cheese at Fuhgeddaboudit Deli."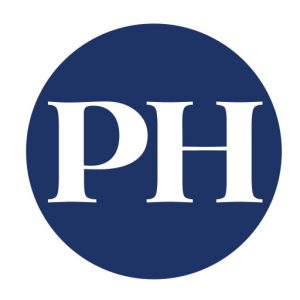 Jeannette Sanderson has been telling and writing stories since she was a child. Author of a number of children's books, including the "Dog to the Rescue" series, she and her husband have been residents of Peekskill for nearly 30 years. 
You'll find stories about people and their lives in the Peekskill Herald. These stories create community. Communities where people know one another leads to communities where people care about each other and make for a more resilient place.  Support this type of community journalism here.