Local Track Club Gives Young People a Running Start
Take a walk in Depew Park on a late weekday afternoon, and there's a good chance you'll see dozens of young people running on the road or on one of the park's two tracks. These young runners are members of the Westchester Striders, a track and field club that has been helping young people strive for excellence on the racecourse and in life for more than 20 years.
Ted Bitter, who has been coaching and helping these young people for all that time, remembers when he became part of the group, when he became Coach Ted.
"I was jogging on the Torpy Field track and saw some parents working with kids and asked if they needed help," Bitter says. The parents were Wesley and Craig Cummings. It was 2002, and the couple had just created the Westchester Striders. They said yes, and Bitter became assistant coach. Bitter took over as coach after Craig Cummings's sudden passing in 2004.
Today, Bitter coaches 50 young people between the ages of seven and sixteen. His athletes come from Peekskill and the surrounding area, though the club has even had members from as far away as Carmel, Wappinger Falls, and Ardsley. All these athletes find the club, not the other way around.
"The club has a winning tradition," Bitter says, "and parents with potential athletes reach out to us. We develop our athletes; we do not recruit."The club is comprised of the coach, Bitter, an assistant coach, Margaret Grogan of West Point, athletes, and parents.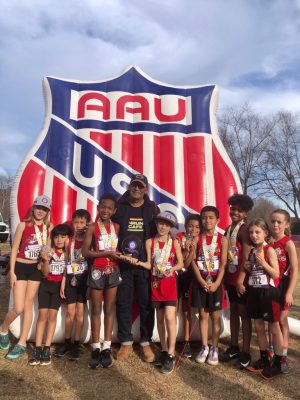 Parents play an especially important role because the club is all volunteer. Bitter says, "Parents are required to bring their athletes to practice on time, to bring them to track meets, and support and inspire them to do their best. In addition, some parents play a large role in organizing and helping coordinate activities, meets, and travel."
There are also expectations for the athletes. "Athletes are expected to come to all practices but must commit to a minimum of three practice days a week. We require that they participate in all track meets including regional and national championships. We require that our athletes respect their teammates, parents, and coaching staff. In addition, we encourage children to strive for passing grades in school," Bitter says.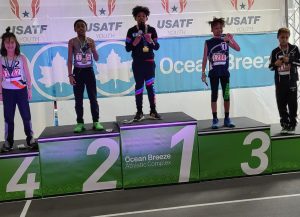 The Striders have five workouts a week—Monday through Thursday late afternoon as well as Saturday mornings. The group holds most practices in Depew Park, though Coach Ted will occasionally have long runs at the North County Trail in Yorktown. The practices, which generally last 90 minutes, include "a warmup period, then stretching, drills, strength work, and repeats of various distances."
Bitter finds coaching young people both challenging and rewarding.
"The toughest part of coaching is getting young athletes to focus, to believe in themselves, and to understand that our 4Ds 'Discipline, Dedication, Determination, and Desire' lead to success," Bitter says. The club motto is "Running for Excellence," and the club's goals are to keep youth active in competitive sports with a strong focus on educational success.
The club's success in the latter has given Bitter great joy. "What I'm most proud of is all the young athletes who have achieved success in their lives, in schools where they've attended – including Harvard, NYU, Stanford, LIU, Rice, Dartmouth, Temple, SUNY Binghamton, SUNY Stonybrook, Howard, St. John's, Hampton, and more," the coach says.
Bitter has worked for his athletes both on and off the track. "I am glad to have been able to assist some in obtaining the athletic scholarships needed to ease the financial burden or make it financially possible to attend college," he says. He adds, "I am most grateful for the phone calls and letters that I receive from my athletes who've gone on to become accountants, teachers, police investigators, IT professionals, IT entrepreneurs, doctors, and more."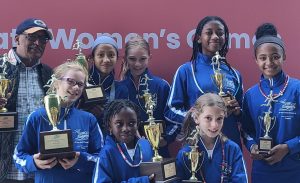 Bitter knows firsthand the power of running to change a life. When he returned from the Vietnam War, Bitter struggled with PTSD. He lived near Prospect Park in Brooklyn and started a jogging program. I "discovered that running was instrumental in overcoming much of my anxieties and stress," Bitter says. And, as it turned out, Bitter was an excellent runner. He ran every day and began racing. "I started winning local races in my age group and was recruited by clubs such as North Shore Track Club, Prospect Park Track Club and Central Park Track Club." He became one of the top runners in each club where he ran everything from the 5K to the half marathon. "In my career, I ran every day for more than 20 years," Bitter says. "It became a major part of my life."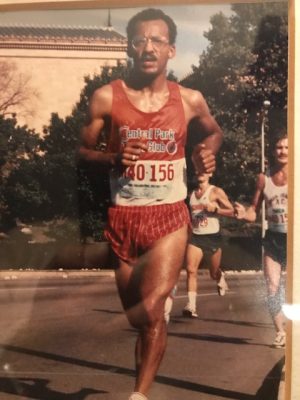 Although he no longer runs, running is still a major part of Ted Bitter's life. This is reflected both in his work as a coach as well as in his co-ownership, along with his partner Drew Claxton, of Peekskill's Bean Runner Café. The café and its menu items all have running-related names. Bitter says this just makes sense to him.
"Running helped me tremendously to reenter society after returning from the Vietnam War," he says. "I saw the benefits for myself, and I see the benefits every day in the young athletes that I coach. I get to see their anxieties dissipate, to see them grow in confidence and self-esteem, and to learn that nothing is impossible, and hard work brings results. What's important in track is that you know your own personal record. You compete against the distance and time. The other athletes are there to help you achieve your best."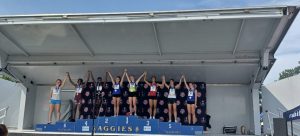 Bitter expects a great deal from his athletes and their families, but he gives them a great deal in return. Bitter coached my own children when they were young. I remember many times when he went above and beyond as a coach. One memory that is frozen in my memory is of him driving in a blinding snowstorm to support my daughter when she was competing at the Colgate Games in Brooklyn. My family is among the many that would attest to Coach Ted's tireless generosity.