Rich Zahradnik, one of the founders of the weekly Peekskill Herald newspaper (1986-2000), is the main speaker at the April 22 Friends of the Field Library author event on Zoom.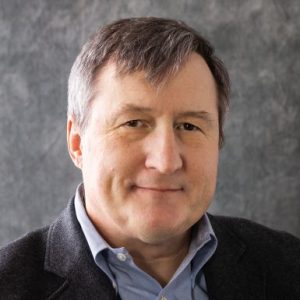 The talk is free and begins at 7 p.m. Zahradnik has written four mystery novels, the most recent "Lights Out Summer" won the 2018 Shamus Award for Best Paperback Private Eye Novel. 
Zahradnik used his journalistic eye for detail to create investigative reporter Coleridge Taylor.  "I read a lot of crime novels—the classics by Raymond Chandler, as well as Tony Hillerman and others—so the first idea I had for a book was a mystery. I kept at it. It was more than a decade of trial and error before I hit on the character of Taylor Coleridge, a police reporter working in 1970s New York," said Zahradnik who now lives in Pelham. 
The first three books in the series, "Last Words," "Drop Dead Punk," "Black Sail," were shortlisted or won awards in the three major competitions for books from independent presses. The books are set in the gritty world of 1970s New York City. Follow the trails of corruption, greed and foul play as they lead to outcomes that feel all too real. With vivid characterization, setting and dialogue, Zahradnik plants you firmly in the middle of Gotham. Addressing social and political issues as relevant today as they were then.  Coleridge Taylor is a character for this day and age.
To sign up for this event, go to the EventBrite link. Copies of the books, signed by the author will be available for purchase for $10 each. To purchase an autographed book or books, email [email protected] and indicate if you would like a standard or personalized autograph.