By Regina Clarkin
Peekskill police and the criminal justice system failed Jeffery Deskovic who spent 16 years in prison for a murder he didn't commit. Because of that experience which began in 1989, he brings a unique perspective to his membership on the Police Reform Task Force .  When he was released from prison in 2006, thanks to DNA testing which revealed the real killer was already incarcerated for another murder, he was determined to use his lived reality to help others who are wrongfully convicted. 
His compelling story is the subject of an award-winning 20-minute documentary, Conviction, that will be screened tonight at 6 o'clock, Thursday, Jan. 28 as part of Sing Sing Museum's Justice Talks program via a Zoom link. Deskovic and Jia Wertz, the film's producer, will join law professor Brandon Garrett in a discussion about the movie. Register here for the free event: http://www.singsingprisonmuseum.org/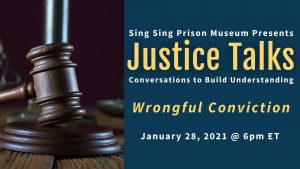 "I have strong ties to Peekskill," he said. "I have a vested interest in policing in Peekskill." A member of  the subcommittee looking at Policies and Procedures, Deskovic, 47, feels his participation is a way of showing leadership and sharing knowledge around the subject which he is passionate about. He now has completed a law degree and holds a master's degree in criminal justice and has been frequently invited to Peekskill to discuss issues around police and prosecutorial misconduct. 

When Deskovic was 33 years old and released from prison, he had spent more than half his life behind bars. After his exoneration, then Westchester District Attorney Janet DiFiore ordered a report analyzing  what went wrong with his case. The report's authors (two retired judges, one former district attorney and a supervising attorney with the Legal Aid Society) said they hoped a broader understanding of his tragedy will help those who work in the criminal justice system to take necessary steps to protect others from his fate. The report, issued in June 2007, says police and prosecutorial failures contributed to Deskovic's conviction. 
"Time and again, academics, advocates and independent investigators allike have identified tunnel vision as a primary cause of wrongful convictions. Deskovic's wrongful conviction is no exception," reads the report. It goes on to say police focused too early on Deskovic as their prime suspect due, in part, to an inaccurate NYPD profile of the offender. "Because they believed he was guilty, detectives interrogated Deskovic in a manner that improperly exploited his youth, naivete and psychological vulnerability, thereby eliciting a false inculpatory statement. The prosecution, which, like the police, believed it had its man, failed to undertake a necessary reassessment of its case when scientific facts emerged (DNA and hair evidence) that appeared to exculpate Deskovic. The record indicates that all investigation ceased after police obtained his purported confession." 
Other missteps included over-reliance on the NYPD profile, selective recording of Deskovic's statements along with 'troubling police tactics in dealing with Deskovic that didn't take into account his inexperience with the justice system and psychological vulnerabilities, particularly in light of their knowledge that Deskovic's mother did not want him involved in the police 'investigation' and that, at least at one point, the family had sought to retain counsel on Deskovic's behalf. Other factors noted were the court's mid-trial loss of evidence along with failures on the part of the defense.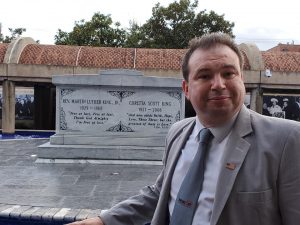 Deskovic, who now lives in the Throgs Neck section of the Bronx, took the wrongful conviction settlement money he was awarded from Peekskill, Westchester and Putnam counties and established the Jeffrey  Deskovic Foundation for Justice which seeks to exeronate people wrongfully imprisoned. His foundation has won the release of 7 people so far and contributed to changing legislation around prosecutorial misconduct, discovery reform and mandatory videotaping of interrogations. 
He was a 16-year-old sophomore at PHS in November 1989 when his 15-year-old classmate Angela Correa was found raped, strangled and beaten in an area around Hillcrest Elementary School where she had gone to take photographs for a school project.  After a two-month investigation, police arrested Deskovic. He was found guilty at a jury trial of murdering and raping Correa. At his sentencing in January of 1991 he proclaimed his innocence.  The report issued by the District Attorney after his exeronation noted "the whole case against him had been built upon a series of his own statements, most of them unrecorded, culminating in an allegedly incriminating statement, which was entirely unrecorded and which was elicited only after a lengthy, confrontational polygraph examination. No eyewitness had identified him as the perpetrator or placed him near the scene of the homicide. No physical evidence connected him to the crime." 
The report said "the court called the case a 'classic tragedy' in which two young people's lives (were) destroyed.  The court said that it had observed Deskovic more closely than it had observed any other defendant, recognized his family and community support and acknowledged that maybe (he was) innocent.  Still, the jury had spoken and the court could neither quarrel nor disagree with the verdict. It imposed the minimum lawful sentence of imprisonment of 15 years to life."
Jeffrery Deskovic acknowledged his ties to Peekskill when he applied to join the Police Reform Task Force. He's spoken of the trepidation he experienced around attending the 25th high school reunion of his 1992 graduating class. He decided to attend and was welcomed warmly and became emotional after seeing that his picture, taken before Correa's death, was included in the yearbook. Through his work with the Police Reform Task Force group, he's ensuring his contributions to this community will last far beyond headlines about his tragic past.