Piece of art speaks about black history
A song recorded by Billie Holiday some 80 years ago caught the ear of Peekskill resident and business owner Rob Scott and became the impetus for a piece of art he created that is displayed at his Pk Blendz Juice Bar on Main Street near the intersection of Division.
Strange Fruit, written by Abel Meeropol as a poem about the lynching of African Americans, used the metaphor of a tree's fruit with lynching victims.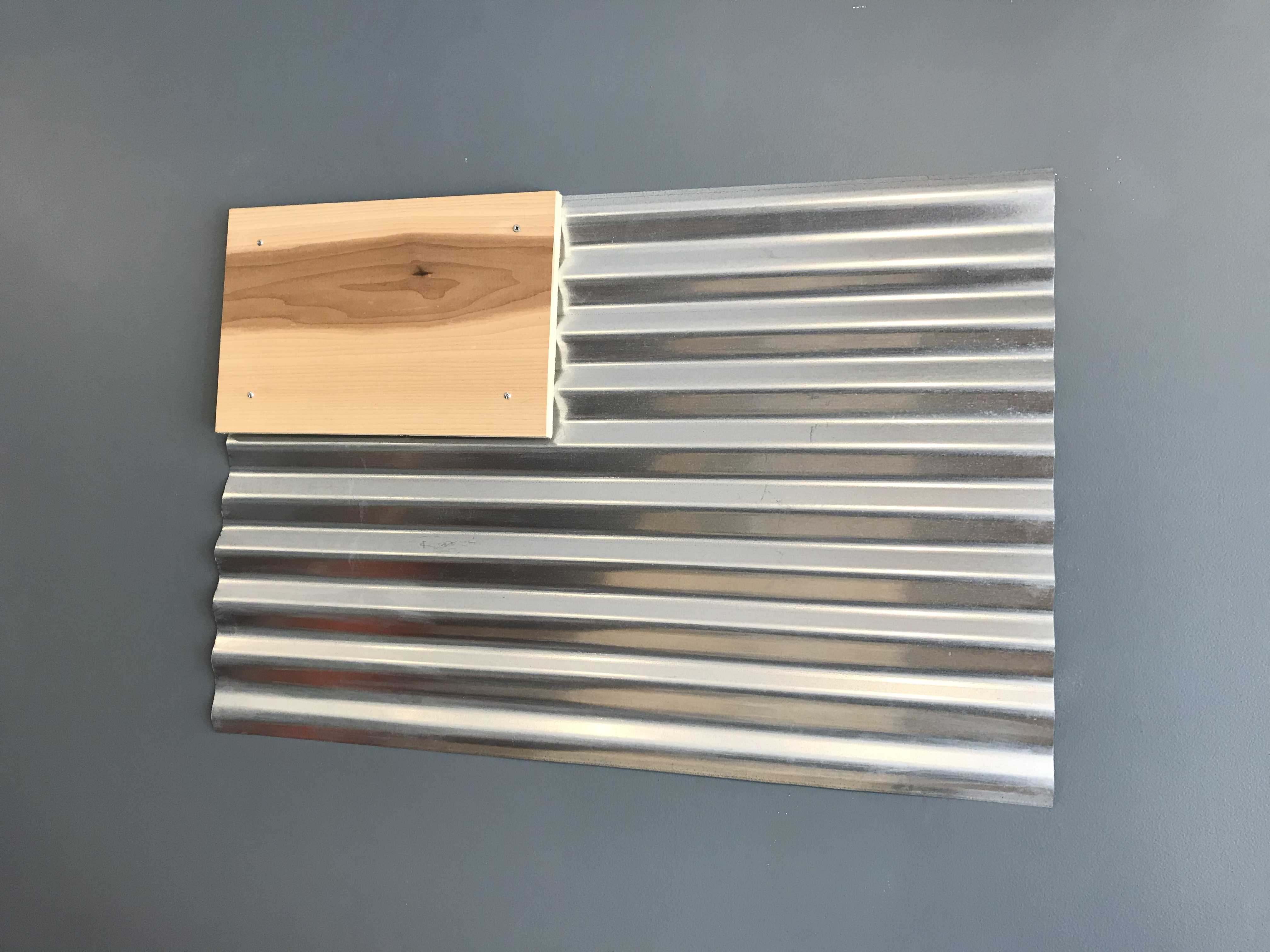 Scott created Steel Here made from wood of a poplar tree and steel. He chose those materials for what they symbolize.  Poplar trees were the tree most often used in lynchings because they were sturdy and strong. He used steel for the rest of his piece because of its enduring strength and its ability to shine brightly.
By virtue of its nature as art, his creation has different meanings on different days. In one interpretation of Steel Here!, it reflects that we are made of steel and you couldn't break us, said Scott.  But on other days it reflects something quite different from that feeling of endurance and power. "With all that's going on in the world, there are some days when I don't feel strength and endurance. It feels as if there's been little progress and the title becomes Still Here?  Which punctuation at the end is it, asks Scott, the exclamation point or the question mark?


His initial idea was to have a large, living poplar tree in a room with the words to the song playing and being displayed and have visitors hold electronic tablets where they could read about discussions of issues around racism.  But since getting a live poplar tree to New York proved to be a big idea, he decided on a condensed version of the grander idea that hangs on the wall of his business. He got the piece of poplar from a distributor in northern Westchester and loves that there are different shades of color in it, just like people.
The theme behind the piece is not to say 'look at what happened' as part of our history, but to say look at the freedoms that we have today and that we take for granted. For instance, a person who lived in the American South could've been lynched for reading. "Today, it's not part of our culture to be well versed in reading. The piece is a mirror to show ourselves to us," said Scott.
Scott has owned his juice bar for the past 4 years. It took him a year to build out the space at 1002 Main Street and he's been open for three years.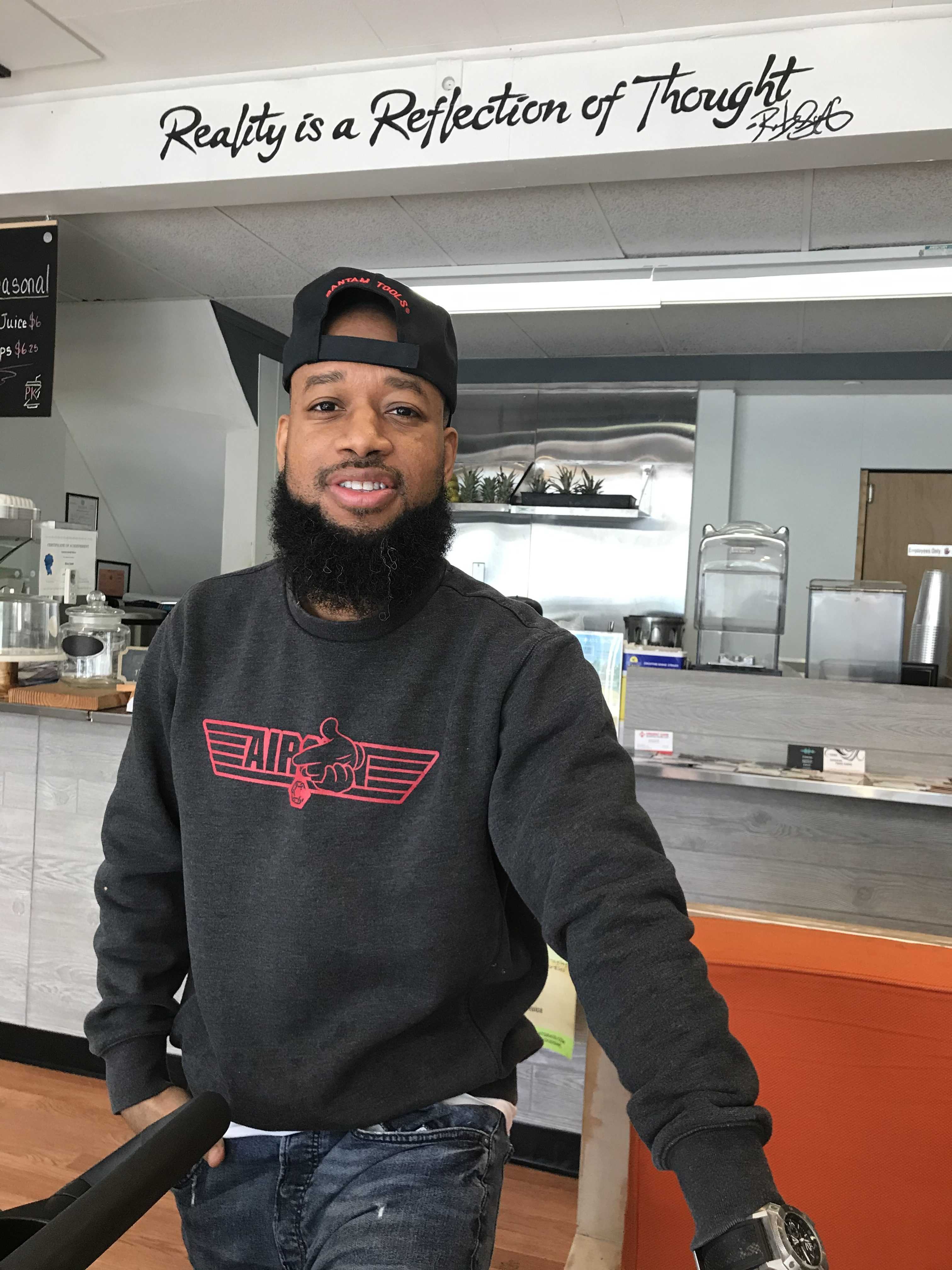 He moved to Peekskill in 1995 with his parents and after college came back. He said he wasn't specifically looking to open a juice bar, but rather wanted something that was multicultural, progressive and educational. "It could've been an after-school program," he said.
Scott, who is the father of a 12-year old daughter and a 19-month-old son, is vegan and his views on food guide his business choices. "I wanted a business that was an even exchange for the dollar," he said. That means that he wanted to sell something that didn't pull a customer away from their essence or life force. "I'm not going to take your money and your life force" by selling something that is not healthy for you.