Millions of dollars feed two new Washington Street food enterprises
Openings planned for 2024
Proving that change is the only constant, two vacant properties on Washington Street are preparing for new life with $4.2 million in state and federal funds flowing into the reconstruction projects centered around food. 
As part of the state's Restore New York Communities Initiative, $2 million will go to Cosmo's Fresh Market to renovate 12,000 square feet at 630 Washington Street which was a bakery and a gym.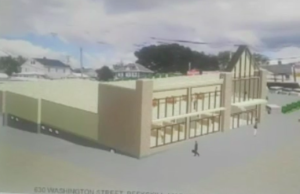 The former Peekskill Centennial Hose Firehouse at 701 Washington Street will be transformed into a Commercial Kitchen Food Incubator with the help of  $2.4 million in grants as part of a federal economic development program.

Ashley Narvaez said she is awaiting the award package from the state before any construction can begin. "We're anticipating opening sometime in 2024, but certain things are out of our control," said Narvaez who with her father, Wilson, are developing the property which will bring a grocery store to the south end of town. Narvaez is the owner of CTown on Park Street. 
Cosmos' Fresh Market project has been approved by the Peekskill Planning Board and the developers are awaiting building permits and guidance from the state on construction. The new market is expected to create up to 30 new jobs. The proposal for the building was presented in March of 2021 here.
Converting a municipal firehouse into a hub of food entrepreneurs will take about eight months of construction that is slated to start in six months, said Matthew Rudifkoff, executive director of the Peekskill Facilities Development Corporation.
When the Incubator opens there will be five commercial kitchens with various stations and courses for small and new businesses to use in order to grow and thrive. "Whether you have your grandmother's salsa or a muffin recipe, these kitchens are intended to help people make and sell their products but we offer more than just that." said Rudifkoff in a phone interview.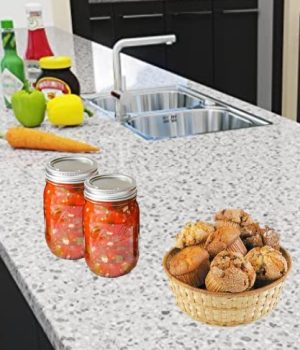 "If you are working in the incubator, you have to take courses. These courses will teach people how to run a business, sell and make profit off their product, how to market themselves, how to run their social media, a lot of things that are often overlooked," said Rudifkoff. 
There will be stations for storage, packaging, prepping, shipping and receiving. Staff will be on site assisting people wherever possible. Food entrepreneurs will be able to rent a space in a locked enclosed storage container to store their equipment. Separate spaces will be available for raw food and cooked food that needs to be frozen or stored. 
Rudikoff expects that the price to use the incubator (undetermined as of now) will attract food entrepreneurs who were previously hesitant in stepping foot in the culinary world due to financial difficulties. "The incubator will be far less expensive than leasing a private commercial kitchen or using a restaurant kitchen. Those are very hard to find sometimes as well." There will be no charge for courses on running the back end of a business. 
A partnership with the Peekskill City School District and Westchester Community College which would allow young students to attend and take courses at the incubator is currently in the works, according to Rudikoff.