When reminiscing on her two decades of running the Peekskill Coffee House, Sunny Cover reflects on something she's proud of. 
"Many of the businesses that exist today were actually conceived here in the shop through conversations and meetings that took place. I think one of the proudest things is having people say they bought their home because this coffee house was in this town and it made them feel like there was really a central feeling to the community when they first walked through these doors," Cover recalled fondly in a recent interview with the Herald. 
The community-centric, woman-owned focal point of downtown – often referred to as "Peekskill's Living Room" – is throwing a birthday party this Thursday, November 16 from 5 to 9 p.m. to celebrate 20 years in business. The celebration will include food, beverages, and raffle prizes from various Peekskill businesses, with proceeds going to benefit New Era Creative Space. As part of the celebration, the coffee house will be hosting a "Latte Art Throwdown" where baristas from the city and surrounding areas will get the chance to compete with their latte foam art masterpieces for a grand prize of $250 (plus bragging rights).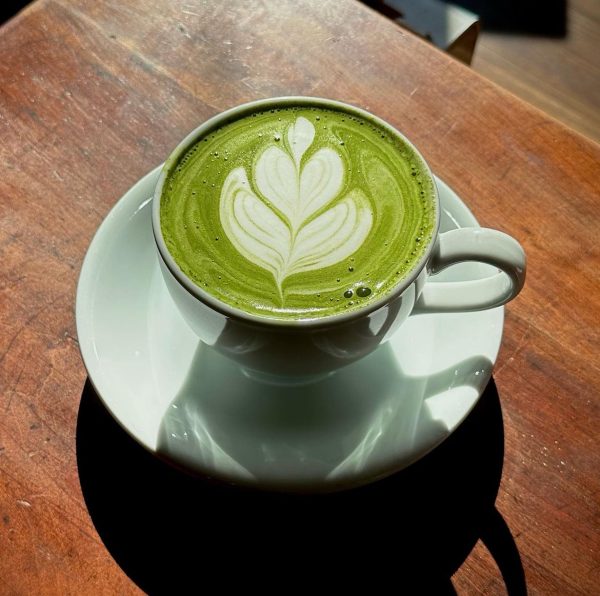 Reflecting on the past 20 years, Cover said,  "It feels great. I think it's a little overwhelming even when you're going through it. It's kind of like having kids. It goes really fast and slow at the same time."
In 2002, with boarded-up buildings around Peekskill, Cover knew she needed to do something to help bring the population closer together. Her goal was to bring life to her downtown neighborhood – and share the joy of coffee. "Initially, it was an offering to the community because it was pretty clear that there needed to be really great coffee and a place for the community to come together," Cover recalled as having motivated her two decades ago.  
With a thriving business in the heart of downtown, Cover observed several other local businesses open up around her throughout the years. The boarded-up buildings that surrounded the coffee house when it opened in 2003 now have lights on, and business owners are working to make the local Peekskill community grow and thrive. It's not hard to see how the Peekskill Coffee House has had something to do with the resurgence of the downtown.  
By its very nature, the coffee house is a place for people to sit, sip a warm beverage, and exchange ideas and inspiration. They can meet both friends and strangers, mingle and get together in a cozy, family-friendly environment. And in exchange, the community itself has helped the coffee house expand and evolve.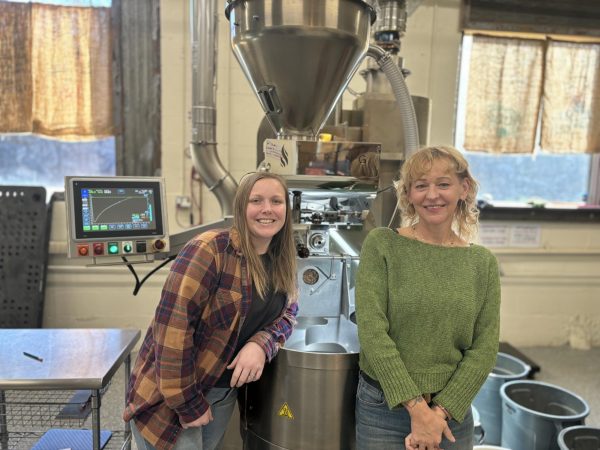 Today, the coffee house thrives with the support of city residents and vice versa. Cover explains, "I think coffee houses traditionally have been a place where people come and meet and explore ideas with each other and have conversations. And I think that's exactly what it's done." 
A new venture Ryzes
Last year, Cover brought on longtime team member and collaborator, Jenna Reilly – operations manager of Peekskill Coffee House – as a partner in Ryze Collective, a unique coffee roasting facility located at the Hat Factory on North Division Street.  
The duo set out to combine their passion for coffee and community by creating a business that teaches those who want to learn how to roast coffee and how to run a coffee business.  These shared skills in turn help organically build a community of resources and support around a shared passion.  Cover also wanted to expand the coffee business and – most importantly – create an environment of upward career mobility for her team.
The guiding principle behind Ryze Collective is sharing knowledge and experience with those who are looking to start a coffee enterprise in an environment specifically catering to them. "It's a shared roasting space for coffee-minded people, and anyone looking to gain insights into the business," Reilly said as she explained the vision of Ryze Collective.
"There are definitely shared coffee roasting facilities in Brooklyn, Queens, Manhattan. We initially utilized those facilities when we were learning to roast coffee, and it was a really great way for us to figure out if this was something we wanted to keep doing," said Cover.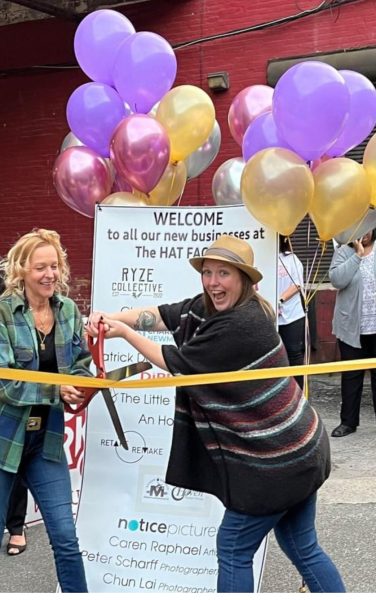 For the future of the Peekskill Coffee House and Ryze Collective, Cover and Reilly are focusing on the little things to help make the businesses run smoothly and grow. For Cover, the goal is "trying to figure out the best way to manage our time in a healthy way – both personally and professionally.  When it comes to Ryze, we would like to create coffee-related experiences for our customers. But right now, our focus is on spreading the word that Ryze Collective exists as a time-tested resource for new and existing business owners." 
Cover and Reilly are excited about what the collaboration between Ryze Collective and coffee business entrepreneurs will yield. Just as Peekskill Coffee House has been fertile ground for new businesses, the two are confident the next 20 years will continue to stimulate new creative brews.