Peekskill's 'living room' getting makeover 
Coffee House raises $100K for renovation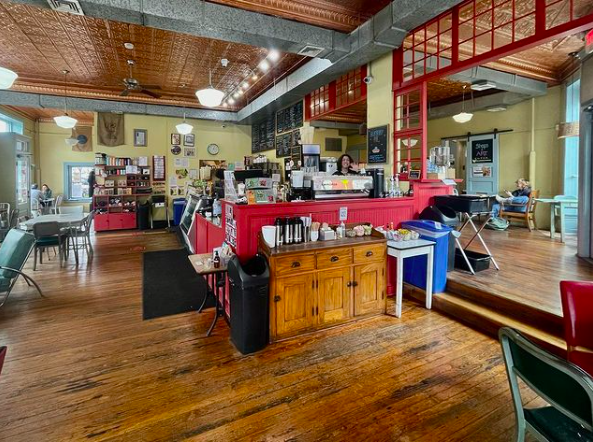 In the ten days since Sunny Cover, proprietor of Peekskill Coffee House, announced that she needed to raise $100,000 for a remodel of what's become known as Peekskill's living room, she reached that goal. "I am blown away and so very proud," said Cover about the 52 investors who agreed to fund the improvements to the interior of the 20-year-old establishment through a non-traditional funding platform, Honeycomb Credit.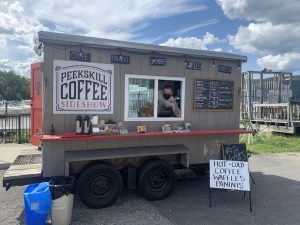 "The fact that we had such an overwhelming amount of support from the community in such a short period is a testament to what the PCH means to the community," said Cover.  She was introduced to Honeycomb Credit in late February through an email solicitation.  
"This is definitely a testament to how Sunny values her team and the community," said Jacqueline Halber of Honeycomb Credit. "She was one of the fastest campaigns to ever raise $100,000," added Halber. The 52 investors will receive a 10.25 percent return on their investment over the next three years.
Honeycomb Credit runs investment offerings for small businesses on their platform. In 2022, 80 percent of the businesses Honeycomb has worked with have been women-owned, minority-owned, or based in low-to-moderate income communities. They've facilitated 16,800 investments through 263 offerings with 80 percent funded. And $3 million has been repaid to investors. 
"I didn't feel comfortable asking for donations" through a crowdfunding campaign like Kickstarter or GoFundMe, she told the Herald in a recent interview. "I wanted to give back to the community and this felt like a great way to get everybody excited and involved. It felt like it resonated with how we operate so we put together the campaign. 
Cover said a December city water main shutoff and the pressure from the water returning led to a mechanical failure of a piece of equipment (a pitcher rinser) which caused extensive flooding and damage to the wood floors and subfloors of the coffee shop.  
Because the floors needed to be repaired, Cover figured it was an opportune time to redesign the front area for greater efficiency for the 21 employees as well as a better flow for customers who frequently wait on long lines for their cups of joe. 
As the business has grown over the years, elements have been added such as an ice machine that require staff  to travel up two steps to access. There is a need for more refrigeration as well as a customer pick-up area. Cover is using this remodel as an opportunity to add a grab-and-go section which will help when they're busy. 
The Peekskill Coffee House's Side Show, essentially a food truck, will be stationed outside on Brown Street to serve customers and keep employees working during the remodel which is anticipated to begin on June 5.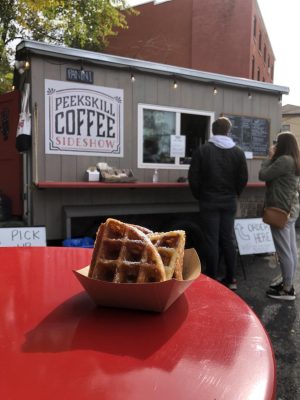 "The only thing the Sideshow can't produce are crepes but everything else will be available for sale – smoothies, panini's, waffles, pastries and coffee," said Cover. 
There might be slightly altered hours during the remodel because of the amount of moving of products and getting inventory locked up and put away each day, said Cover. 
The staff worked on drawings of how they wanted to re-design the space and brought their ideas to local architect Joseph Thompson for the formal drawings.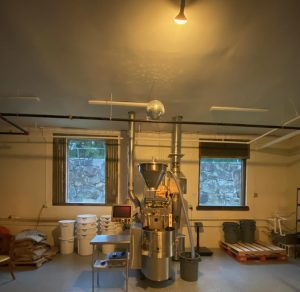 In July of last year, Cover opened Ryze Collective at the Hat Factory at 1000 North Division Street as a shared roasting facility. "We were traveling to Brooklyn and Queens weekly to roast our coffee beans and spending more time driving than roasting," she related.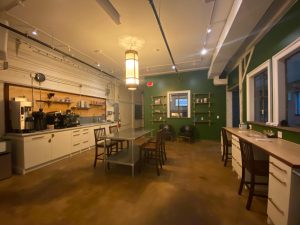 Building the space started in 2021 and approval from the New York Agriculture Department came in July of 2022. Four other coffee companies use the space to roast as well.  The name for the Collective found its origin in a few references to rising. 
"When you roast coffee there is a point called the rate of rises, bread rises and the sun rises every day," said Cover, who was referring to her first name. Ryze was the unusual spelling twist on the word. The other business that is part of the Collective is the Peekskill Roasting Coffee Company where wholesalers can purchase roasted beans and where Peekskill Coffee House subscriptions are fulfilled.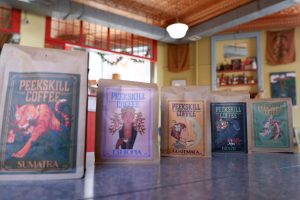 Cover said she was interested in working with a company that was not a traditional lender and she felt strongly about giving back to the customers instead of to a bank. "I would definitely recommend Honeycomb to any entrepreneur or business that is in need of non-traditional funding. They made it easy for me and my team to make this happen." Peekskill Coffee House's campaign included this video from Cover and details of the repayment of loans.