Lions and tigers and bears oh my!  No, no, no, not those kind of animals, but maybe tortoises, chameleons, bullfrogs, parrots and more.  This Sunday, October 22 from 9 a.m. to 1 p.m., Christopher Evers and animals from the  Animal Embassy will return to the Let it Shine Sunday Morning Fall Market on the River at the Cortlandt Waterfront Park in Verplanck. Christopher Evers, founder and director of the Animal Embassy will be presenting a World Wildlife program where visitors will take a journey around the world to meet some of their incredible animal ambassadors and learn about the adaptations that help them survive in varying habitats. 
In addition to the Animal Embassy, the Sunday Morning Fall Market will feature an array of vendors from the Hudson Valley selling locally grown farm fresh fruits, vegetables, flowers, homemade baked goods, jellies and jams, and handmade arts, crafts, jewelry, candles & more. At 10 a.m. outdoor yoga on the river by PranaMoon of Peekskill begins. Best of all there is live music and free coffee for all attendees. 
The final Sunday Market is on October 29th. At the season finale, kids, teens, parents, all attendees, and dogs are encouraged to dress up in their best Halloween costume and join in on the fun in a Halloween Costume Parade! The Halloween Costume Parade is open for all ages and begins at 12 PM. Kids are encouraged to bring their Halloween bags because after the parade, children can participate in a Trunk or Treat for kids.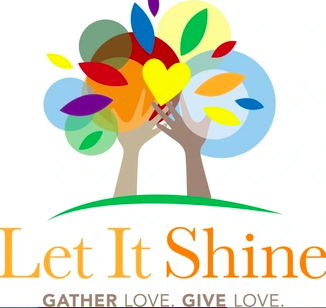 Let it Shine, is a small nonprofit organization that helps support women in need and transition into safer spaces throughout Westchester and the Hudson Valley. To help in this effort, Let It Shine runs The Pantry – a free food pantry that is open every Friday in Verplanck to Cortlandt area residents from 11 a.m.  to 3 p.m. They also operate The Let It Shine Again (L.I.S.A) Thrift Boutique – a boutique shop upstairs from The Pantry that sells household items which in turn supports The Pantry and other Let It Shine Community Projects. They also operate The Market on the River which operates from every Sunday from June through October. Stay tuned for their Holiday Market on December 3rd from 11 a.m. to  4 p.m. in the Mt. Carmel Hall in Verplanck.  Holiday gifts and other goodies will be available. Let It Shine accepts monetary donations to help support the food pantry. Thrift shop donations are also accepted by approval and appointment. It is through this small organization that "gathers love and gives love through community and kindness" that women in need are helped transition through small gifts, grants and food from the pantry to transition and get the things and services they need. To learn more and find out about other upcoming events, visit LetitShineOnline.com.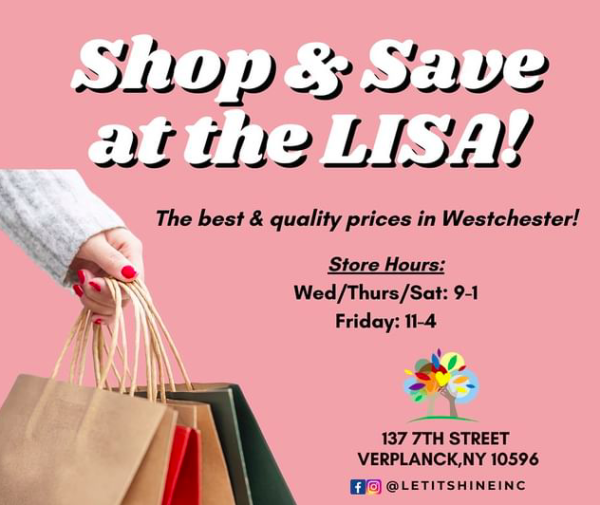 ---
If you would like to have your event publicized and advertised for free, please add your event to the Peekskill Herald Event Calendar. You may even get to become a highlighted featured event of the week.
Do you like what you see? Click here to subscribe for free to the Peekskill Herald. Do you really like what you see and want to support local thriving journalism? Click here to donate and become a member of the Peekskill Herald. The Peekskill Herald is a 501c3 charitable organization and all donations are tax-deductible.