Editor's Note: To celebrate Hispanic Heritage Month, the Herald is featuring Young Latin Voices, profiles of a few of Peekskill's Latin business owners.
In 2015, while out shopping with her mother, Evelyn Romero received a call that would change her life. She was offered a job on the spot from Joseph Lippolis, broker and co-owner, with his wife Cynthia, of the Berkshire Hathaway HomeServices River Towns Real Estate franchise in Peekskill and Croton.
Lippolis wanted Romero to be the Company Administrator for the Peekskill and Croton franchises. Romero infers she caught Cynthia and Joe's attention from her volunteer work with the Hudson Valley Gateway Chamber of Commerce. For eight years, Romero volunteered her time with the Hudson Valley Gateway Young Professionals by organizing networking, educational, and service events for young professionals.
A full-time company administrator for a real estate brokerage franchise, part-time real estate agent, and now first-time business owner, life-long Peekskill resident Romero is an example of what hard work and dedication can get you. With her intimate knowledge of Peekskill and the surrounding area, Romero has enjoyed some success in her three years working as a real estate agent. But Romero's work in Peekskill goes beyond property sales.  In August, Romero and her husband realized their dream of owning a business together when their dry cleaning shop opened on Crompond Road in Peekskill.
Romero, 31, was born and raised in Peekskill to Ecuadorian parents who immigrated to the United States nearly 40 years ago. After graduating from Peekskill High School in 2010, Romero attended SUNY Buffalo: "I always wanted to do business and be an entrepreneur. That's why I picked Buffalo because they offer a little bit of everything in case I decided to change my mind." Romero graduated from SUNY Buffalo in 2014 with a B.A. in international studies, which included international business and world trade, and a minor in geography. In college, she combined these two interests by doing a semester abroad, traveling to Madrid to study marketing at Universidad Francisco de Vitoria.
Noting that job opportunities in Buffalo did not pay as well as she thought, Romero returned to Peekskill in 2014, after finishing college. Romero was soon hired at The Mansion at Colonial Terrace in Cortlandt as a banquet manager. The business has since closed. As she built connections in town, Romero was approached by Kish Melwani (CEO of ServiceByte) to join the Hudson Valley Young Professionals, which is part of the Hudson Valley Gateway Chamber of Commerce. In her eight years with the organization, Romero would go on to serve as Chairwoman, a volunteer position, to help like-minded individuals connect in order to grow both personally and professionally. "I've always liked volunteering, that's something my mom taught me when I was little. Stay humble and give back. I did it throughout high school and college and I thought I could continue." She retired from the Hudson Valley Young Professionals in 2022, telling the Herald she was grateful for the opportunity but wanted to focus on her jobs and her husband, Fredy Alonzo.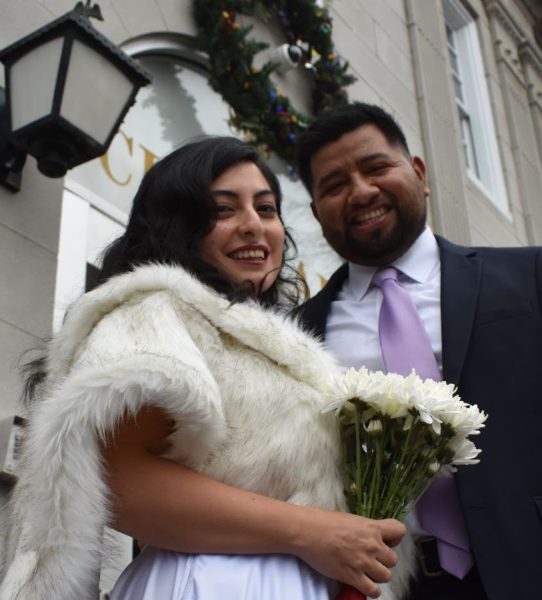 In 2015, after only a year volunteering with the Hudson Valley Young Professionals, Romero got the call from Lippolis. "It was super exciting," said Romero. "I thought 'wow, my name's getting out there!'" She jumped on the opportunity due to the proximity of the Peekskill franchise. "I took the opportunity and here I am – almost nine years later," laughed Romero. 
Romero's position includes working as Marketing Director, Customer Accounts Manager, Referral Coordinator, Agent Training Coordinator, Broker's Assistant, and more. Through these hands-on experiences, Romero has learned the ins and outs of real estate marketing and sales, which she states benefits her clients when making decisions. 
Right before the pandemic started in 2020, Romero acquired her New York real estate license. Romero had to complete 75 hours of real estate coursework, pass a course final exam, and pass the New York State Real Estate Exam to acquire her license, which is sponsored by Berkshire Hathaway HomeServices. Since 2020, Romero has worked full-time as a company administrator, closing properties as an independent real estate agent on the side. Romero's work days typically start at 9 a.m. and end at 5 p.m.; but she told the Herald that she occasionally shows properties before and after her regular full time job, which can have her starting as early as 7 a.m. and out as late as 8 p.m.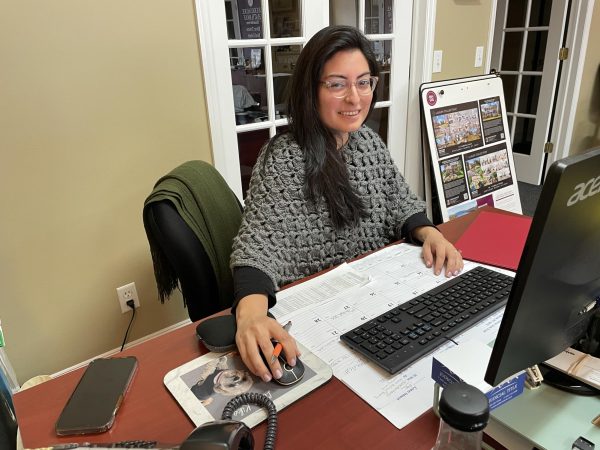 During the pandemic, Romero and her associates were still managing the Peekskill and Croton offices, mainly communicating via Zoom calls to keep agents involved in everyday real estate duties. Romero recalled the difficulties real estate agents faced during the heights of the pandemic: "It was difficult for agents because they weren't able to step inside houses. Sometimes the owners would only allow people to go in after it was vacant. You couldn't go in with your clients." She noticed that once interest rates dropped post-pandemic, many people wanted to move from NYC to northern Westchester.  
Romero's first sale occurred in late June 2021, in Peekskill, for a Hispanic couple. The couple contacted Romero after seeing her page online and thought she was the perfect fit for them after realizing she is a Peekskill native and bilingual. "I think it's always great to stick with someone that's local – that knows the area a little better," said Romero. She also noted that a real estate agent who speaks Spanish has an added advantage. "A lot of the community is Hispanic," said Romero. "Growing up in Peekskill, I've seen an increase in numbers. I'm so thankful my mom taught me Spanish because it's helped me a lot from a young adult to where I am now." 
Although it was her first sale, Romero recalled feeling confident and unfazed: " I knew how things worked. I had six years in the real estate field."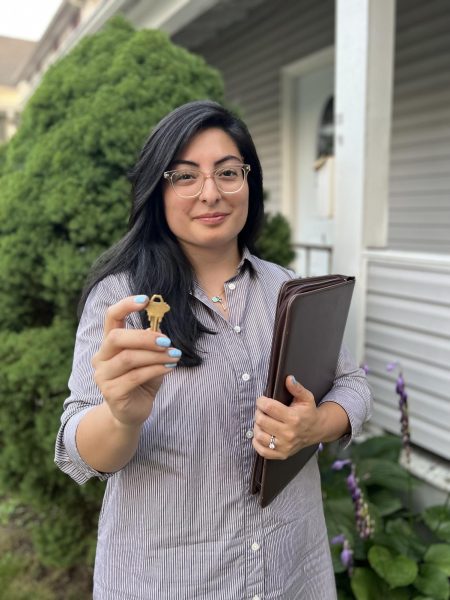 For anyone hoping to become a real estate agent, Romero shared a few words of advice. "It's all about marketing yourself in front of the community," said Romero. "You need some people skills and you need patience. You could close a deal after a showing one day or you can close a deal after a whole year. Always have a reserve because as an independent contractor, you're paying out of your own pocket to transport yourself from point A to point B. You also have to have some sort of reserve because you're paying for your MLS dues, your national dues, your office dues. My advice is be ready to jump in but make sure to have a little reserve on the side," added Romero.
Romero and her husband Fredy Alonzo recently jumped into their new business, "202 Clothesline", a dry cleaners and laundry drop off, which opened in August.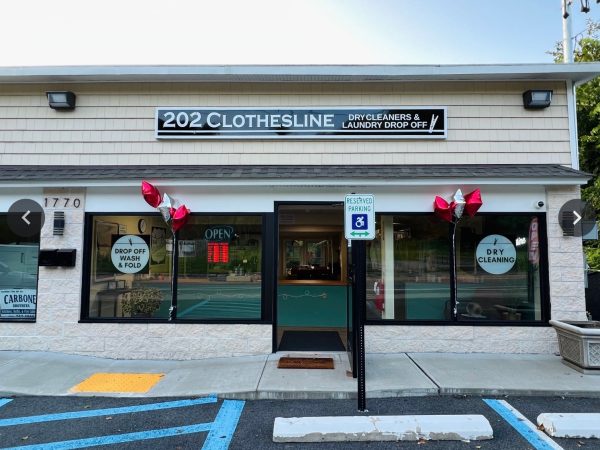 Alonzo, who is a landscaper, has prior experience working at a dry cleaner in Shrub Oak. Romero continues to work a rigorous schedule balancing two jobs, her family life, and now, her new owner duties. "Some might think 'totally random idea compared to real estate,' but not for us," said Romero. Romero hopes to use her marketing experience to kick-start their business:"My husband's experience with dry cleaning plus my marketing experience – it's our new baby!"