For thirty years, Aaron Copland, the "Dean of American Composers" and one of America's most iconic composers made Cortlandt Manor his home. Copland received numerous awards and accolades including the Pulitzer Prize winner for Music, and was a recipient of the Presidential Medal of Freedom, and the Congressional Gold Medal. 
To celebrate this internationally renowned figure and his musical legacy, two two local history groups in the Town of Cortlandt: The Van Cortlandtville Historical Society and the Croton Friends of History, along with the Town of Cortlandt and the Westchester County Historical Society will celebrate Aaron Copland and the 25th year of the Copland House with two free events. On Saturday, October 14th at 1:00 pm, local historian Anthony Czarnecki will deliver an illustrated talk on "Copland in Cortlandt." This event will be held at Cortlandt Town Hall, 1 Heady Street, Cortlandt Manor, NY. Registrations can be made by emailing Barbara Davis, Co-Director of the Westchester County Historical Society, at  [email protected].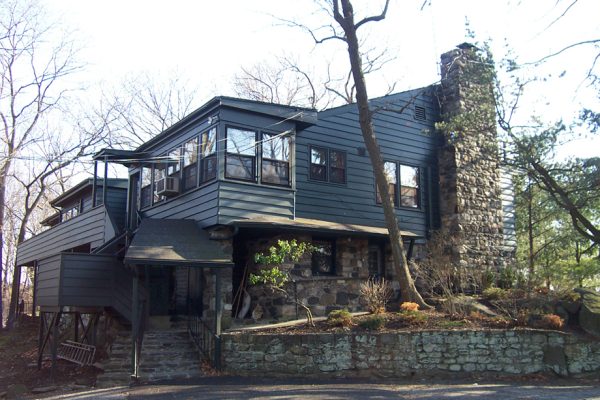 On Sunday, October 15th, guests will have an opportunity to tour the award-winning Copland House and enjoy a brief performance by artists from the internationally acclaimed Copland House Ensemble. Registration is required for this event as space is limited. A shuttle van service, provided by the Town of Cortlandt, will leave from the nearby Charles Cook Pool parking lot located at 293 Furnace Dock Road in Cortlandt Manor. The shuttle van will depart at 12:30 PM, 2:00 PM and 3:30 PM for pre-registered guests for a one-hour visit to the Copland House. Space is limited. Register by emailing [email protected] or calling (914) 788-4659. 
---
If you would like to have your event publicized and advertised for free, please add your event to the Peekskill Herald Event Calendar. You may even get to become a highlighted featured event of the week.
Do you like what you see? Click here to subscribe for free to the Peekskill Herald. Do you really like what you see and want to support local thriving journalism? Click here to donate and become a member of the Peekskill Herald. The Peekskill Herald is a 501c3 charitable organization and all donations are tax-deductible.