Transitioning the economy from fossil fuel to green energy is going to be costly. Reversing climate change is an imperative, and getting from here to there is a challenge that impacts everyone.
But for small businesses, non-profits, houses of worship, veterans organizations and schools, Con Edison will pay up to 70 percent of the costs of energy-efficient upgrades that reduce bills and can pay for themselves over time.
Watson Millison, Con Ed's deputy program manager, small-medium business energy efficiency, told attendees at the Hudson Valley Gateway Chamber of Commerce monthly breakfast meeting on Oct. 5 that financial help is available.
"We see small businesses that are duct-taping their AC units so they don't crap out in the summer," Millison said, "so, if you install newer and more efficient equipment, ideally you're not going to have it break down. You can fund your organizations and run your programs and try not to sweat the electric stuff."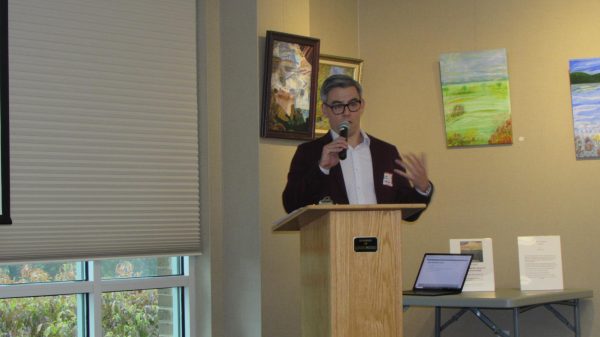 The program is open to Con Ed customers in selected categories using less than 300 kilowatts of energy. Businesses submit an interest form and then receive an estimate of energy-saving upgrades and the cost. Contractors are available through Con Ed or can be submitted to add to the approved list. Con Ed pays the upfront reimbursement portion direct to the contractor and the customer pays the rest.
Eligible upgrades include LED lighting, HVAC systems, refrigeration, Wi-Fi thermostats and heat pumps. The upgrades can help lower energy costs, reduce maintenance costs and comply with local energy efficiency laws. For example, while a standard bulb cost $7 a year to power, LED bulbs can cost just $1. LEDs also last up to 15 years, helping on replacement and maintenance costs.
A Foodtown store in Brooklyn upgraded all their lighting to LED, installed refrigerated case night covers that trap the cooled air overnight and installed new motors at a cost of $440,000. Con Ed paid $100,000 of the cost and the store realized $70,000 in annual energy savings, Millison said.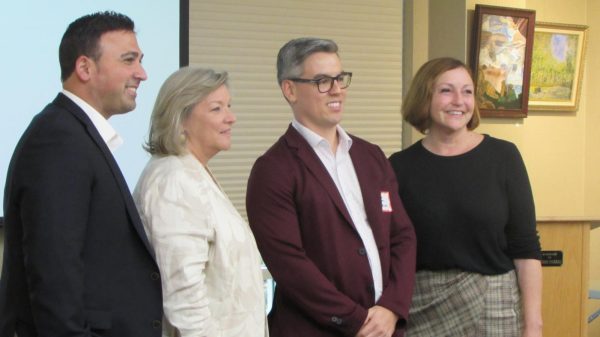 Customers who have taken advantage in the program include restaurants, grocery stores, laundromats, retail shops, auto repair businesses, offices, houses of worship, manufacturers and warehouses.
Chamber members holding events
Chamber members at the Thursday morning breakfast meeting made announcements about upcoming events. The Chamber's Annual golf tournament that raises funds for scholarships for area high school students, postponed due to the summer storms, will now be held on Oct. 25 at Hollow Brook Country Club.
The Hendrick Hudson Free Library, host of this month's Chamber breakfast, is holding a "Bingo by the Bottle" evening on Oct. 27. And Cynthia Knox, executive director of Caring for the Hungry and Homeless of Peekskill, reminded all that this year's Turkey Trot will be held on Nov. 18 in downtown Peekskill. The entry fee is a turkey. Sponsorship opportunities are available to help support CHHOP and its work at the Jan Peek shelter and Fred's Pantry.
Chamber members meet at their monthly breakfasts on the first Thursday of each month and at other networking opportunities and seminars.
"You are actively involved in the community through the Chamber," says Carole Voisey, the Hudson Valley Gateway Chamber of Commerce executive director.
"Through our networking and other events you can connect with businesses and non-profits and large corporations – you learn about them and they learn about you. People do business with people that they know."
Through regular e-blasts and social media posts, the Chamber reaches out to Westchester, Rockland County, Manhattan and throughout the Hudson Valley.
"We have more than just our 400 members – other people throughout the area are following us to see what's happening in the Hudson Valley," Voisey says. "We're that watering hole, meeting place where we can all get together."