Just in time for the pro football season, the NY Firehouse Grille at 63 Welcher Avenue re-opened last Sunday after a fire in April kept the popular eatery closed for five months.  
"Sunday football was great. Saw a lot of regular faces in here. We were all running around" said owner Alex Asadoorian about the reopening.
First responders and firefighters were able to contain the flames during the April 8 fire but the kitchen was destroyed. It would take over five months of renovations and unforeseen obstacles before NY Firehouse Grille would be able to welcome back the public.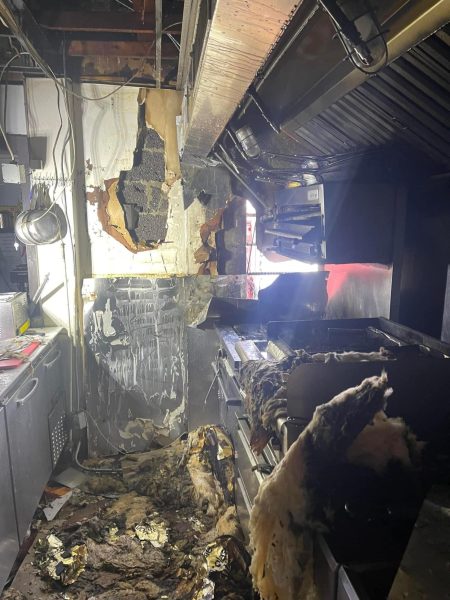 Alex, along with his brother Peter Asadoorian and wife Nikki Asadoorian have owned and operated NY Firehouse Grille since October 2012. NY Firehouse Grille is an American restaurant and bar that offers award-winning chicken wings, burgers, sandwiches, salades, and a variety of entrees. The restaurant provides a ten percent discount every day to fire fighters, police officers, EMTs, paramedics, active military personnel and teachers.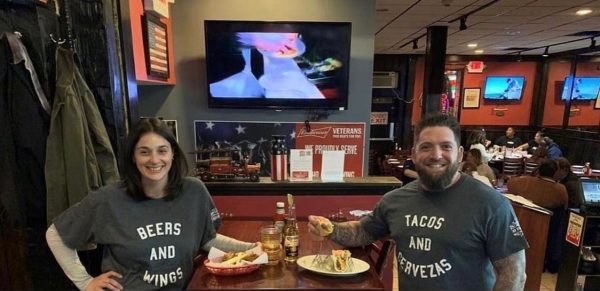 When speaking with the Herald earlier this week, owner Alex revealed that the cause of the fire in April is a mystery. "It's still undetermined – it's very strange. It had started inside of a wall in the kitchen. It wasn't deemed electrical or a grease fire. It's an odd situation."
Originally, Alex hoped to have his restaurant back up and running within the same month of the fire but admitted underestimating certain aspects. "We were trying to open two weeks after the fire but we didn't really know what to expect,"  said Alex. During the reconstruction process the restaurant experienced delays and issues with contractors, plumbers, permitting and renovations. 
The 14 NY Firehouse Grille employees are considered friends and family to Alex and his partners. The staff were fully paid and employed throughout the entire five months of the restaurant being closed. "We ended up having the same exact staff come back with us. Front of house and back of house. That was great because it was seamless when we came back – everyone knew what they were doing," said Alex. 
In addition to a brand new kitchen, the partners were able to redo the floors, refinish the bar, buy new equipment and do work to the ceiling while they were closed. Alex is excited to reward his loyal customers who were patiently awaiting their return with brand new menu items. "We have a new chicken taco that is really excellent. We added the chopped cheese, fried mac and cheese bites and 14 new wing flavors." 
"I have a hard time taking things off the menu so we just keep adding things." laughed Alex. NY Firehouse Grille is open 11 am to 10 pm Monday through Saturday and 11 am to 9 pm on Sunday.