While New York State wrestles with injunctions and lawsuits around the granting of licenses for recreational cannabis dispensaries, three childhood friends are eagerly poised to bring the first legal dispensary to Peekskill sometime this year.
Daniel Berte, Stephen Bond, and Shane Jackson had plans of turning the space at 638 Central Avenue, formerly known as Zeph's Restaurant and more recently Journeyman Bakery, into Valley Greens, an adult-use cannabis dispensary.  That location is no longer viable for the business as the landlords are not offering the property to Valley Greens. 
Shane Jackson of Valley Greens declined to name the building's current owners. The story first appeared in the Herald on Thursday noting that they were poised to sign a lease for the ground floor space. After the story appeared, there was a backlash and Valley Greens owners are looking for a new space to open a dispensary which they have a license from New York State to operate in Peekskill. 
"Cannabis is a new and tough subject for the city," said Jackson. "We will be back and in a better location once we figure out what is going on with the (state's) injunction. 
Valley Greens is fully-licensed as a Conditional Adult Use Retail Dispensary (CAURD). The owners have experience working in marketing and business along with ties to Peekskill and Cortlandt. They are dedicated to offering customers a comprehensive experience while also providing informative classes to help spread accurate information about cannabis and its effects. 
 The Owners 
 Jackson and Bond met and became friends in kindergarten. The pair became a trio after befriending Berte in middle school.Jackson grew up in Peekskill and participated in various sports programs as well as being a part of day camps. After Berte's and Jackson's home addresses near Burger King on East Main Street were rezoned, they began attending Cortlandt schools. The trio would go on to graduate from Walter Panas High School; Berte in 2007, Bond and Jackson in 2009.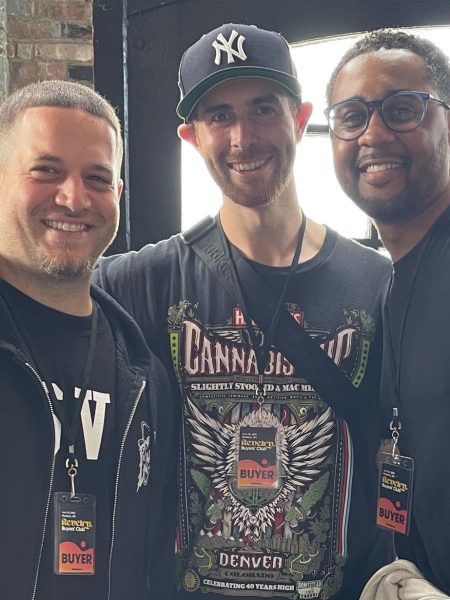 Daniel Berte, 33, is a Cortlandt resident in sales and marketing for All Tech Electronics, based in Hawthrone. All Tech Electronics sells semiconductors to the space, defense, aerospace industries. He holds a bachelor of science degree in business administration from the College of Westchester. 
 Stephen Bond, 31, lived in Peekskill for the past three years before relocating to Yonkers in July. Bond works with his father at AllSports International, a full service sports travel agency based in Yorktown, where he acts as chief development officer. Bond graduated from the Fordham Gabelli School of Business. While in college, Bond worked on a couple of small businesses with varying success, most notably a clothing business that was popular at other universities.
 Shane Jackson, 32, resides in Atlanta, GA, but flies to New York often to visit his family at their home in Cortlandt. Jackson is vice president of Asset Management for Spring11, LLC, an Atlanta company that offers commercial real estate transaction services. Jackson graduated from Cornell University in 2013, with a bachelor of science degree. 
 Valley Greens 
 Bond suggested to Jackson and Berte the idea of opening a dispensary after hearing about the CAURD license program in the summer of 2022. At the time, Bond had a passion for cannabis, sparked during college when cannabis helped him overcome stomach issues. 
 "When I was in college, I had a stomach ulcer. I had trouble eating in the morning and getting an appetite," Bond said. "A friend told me to explore with some cannabis and it was really the only thing that helped me regain my appetite. From there, I became intrigued by everything cannabis."
 In November 2022, the first provisional CAURD licenses were approved, allowing licensees to open the first retail dispensaries for legal adult-use cannabis sales in New York State. In order to be eligible for a CAURD license, the application must be led by someone who is both justice involved, has business ownership experience, and has a significant presence in New York State. (Justice involved means someone whose life was impacted by a conviction for a marijuana-related offense. This conviction can involve the applicant, a parent, spouse, or child.) Applicants have their licenses approved by the state Cannabis Control Board and issued by the Office of Cannabis Management. 
 Realizing that the trio of friends met the requirements for a CAURD license, Valley Greens applied in September 2022 for a license which was granted in June of this year. "I was always involved in entrepreneurship and business as a whole. When this opportunity came around, it was kind of a perfect fit. It was tailor made for me," Bond said. 
Berte also shared a similar experience as Bond, using cannabis in his adult years to help with digestion issues. Speaking with the Herald, Jackson admitted that prior to this cannabis venture, he was not a dedicated consumer like his colleagues, but has begun experimenting more. Jackson joined the Valley Greens team mostly due to his interest in the business side of the dispensary. 
 They arrived at the name Valley Greens with the clock ticking on the time required to submit a name. "The window to apply was so small. We kept coming up with names but our accountant kept kicking them back saying 'they're already taken'.  The last hour, we came up with Valley Greens," said Bond. They liken it to a grocery store, where you need to pick up your greens every week. 
Valley Greens is working with Peekskill Planning Director Jean Freidman and hopes to open their doors mid-December but the date is subject to change due to variables out of their control like the injunction ordered by state Supreme Court Judge Kevin Bryant last Friday. According to Friedman, Valley Greens will need a special permit and site plan approval from the Planning Commission. They haven't submitted an application yet.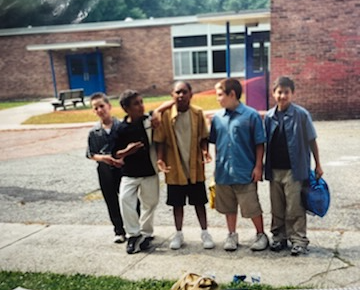 Clearing up misconceptions 
 Along with selling cannabis, all three owners want to clear the air about many misconceptions and false information being spread about cannabis licenses and the industry as a whole. "If you are a retailer, you can't grow it (cannabis). You can't be a cultivator. We only have the ability to buy and sell licensed NYS cannabis products at a retail store" said Bond. 
The state Cannabis Control Board and the Office of Cannabis Management are issuing three forms of licenses: Adult-Use Conditional Cultivator, Adult-Use Conditional Processor, and Conditional Adult-Use Retail Dispensary or CAURD. "As a retailer, we can only go to those other New York State licensed groups. The state provides us a list of processors and cultivators we can go to. We can chose within that what we want on our shelves," said Jackson. Valley Greens license allows them to also offer on-site consumption and a delivery service. 
 In light of a robbery at Papi's Secret Stash on Main Street in Peekskill earlier this month, the Valley Greens team shared with the Herald security precautions they are required to follow by the office of Cannabis Management and NYS. 
 "We need a security plan to even receive our final approval to open our store. We must have surveillance, we need to have at least one armed guard who is licensed to carry, gun on his hip – exposed. All our inventory needs to be vaulted in a locked room, and the windows barred," said Jackson. They plan on renovating the space before acquiring all the security measures required. They also need to pass a final inspection from the state before being allowed to open. 
 "If at any point, our inventory does not tie to what we purchased, like if someone were to steal something, we have seven days to catch and report the discrepancy or we could lose our license. New York state is doing this because they want to make sure they're getting their tax dollars. What we buy from a cultivator is put in an online database of what we purchased and that has to tie to what we sell, so the state is keeping track of the cannabis every step of the way, from it being grown in the ground to it being consumed," explained Jackson.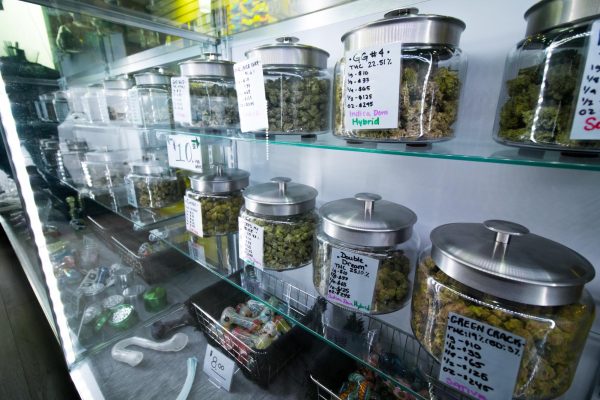 Valley Greens will be providing classes to teach city residents about healthy use of cannabis and prioritize giving back to the community as much as possible. "We want to host classes to teach the Peekskill community about healthy use of cannabis. Cannabis has such a stigma to it, we want to share accurate information about the true effects of cannabis," noted Jackson.
 The owners also addressed the extensive amount of illegal pot shops in the state which has become a major problem for the Office of Cannabis Management.  "I think when the legal shops start opening, there will be more crackdowns because anyone that buys from an illegal shop is taking money from the government," said Jackson. 
 They wanted to clarify that they will be the first legal dispensary in Peekskill. "I think that's the major problem with the industry – knowledge. I think most people don't understand the legality around cannabis in New York right now," said Bond. 
The legal issues
The injunction issued by Judge Bryant is a response to a lawsuit filed by four service-disabled veterans who accused regulators/the Office of Cannabis Management of unlawfully prioritizing applicants with prior drug convictions while excluding others. These veterans claim the Office of Cannabis Management has violated the 2019 Marijuana Regulation and Taxation Act which says the state must implement an "equity plan" that includes minorities, women-owned businesses, distressed farmers, and service-disabled veterans. This lawsuit now has the processing and distribution of cannabis licenses on pause. 
On Friday August 18, State Supreme Court Judge Bryant made a decision to uphold the injunction, but stated that licensees who met all approvals before August 7 will be allowed to open their store. According to Bond, the judge did not exempt Valley Greens from his initial review and they are in the process of filing an intervention with the court in order to open.