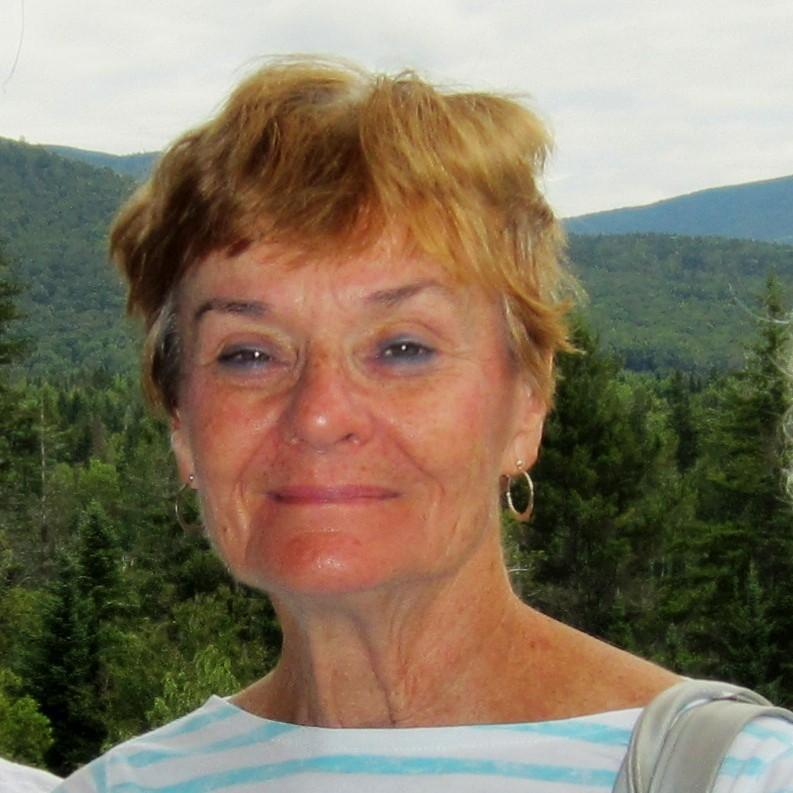 Janet Foy, a community activist who maintained a marriage and family therapy practice in Peekskill for nearly 40 years, died on Feb. 23 in Danville, Vermont after a long battle with cancer. She was 85.  Foy will be memoralized at a service on Saturday, April 18 at 2 pm at the chapel of the Fransciscan Sisters at 250 South Street, Peekskill.
Foy kept a house in Danville, a mile from her first-born's 297-acre farm, but spent much of her life in Peekskill. She fought two bouts of breast cancer in 10 years. At the time of her death, she was surrounded by family members at a place she spent her happiest moments — a cottage on 16 acres of pasture and sugar-maple forest.
To her friends and family, Janet Foy was an Eleanor Roosevelt-styled advocate for the less fortunate. She led the campaign to establish a homeless shelter in Peekskill after learning that a man froze to death on a city street in a blizzard. The Jan Peek House opened in 1988 with the support of the Peekskill Area Pastors' Association, of which Foy was a board member. She organized a chaplain's program at New York-Presbyterian Hudson Valley Hospital. Ms. Foy successfully lobbied the New York state Legislature to license the practice of family therapy as a way to make mental-health treatment more widely available.
A pastoral counselor for returning missionaries of Maryknoll Fathers & Brothers of Ossining, N.Y., she counseled veterans of wars in Iraq and Afghanistan as part of her regular practice.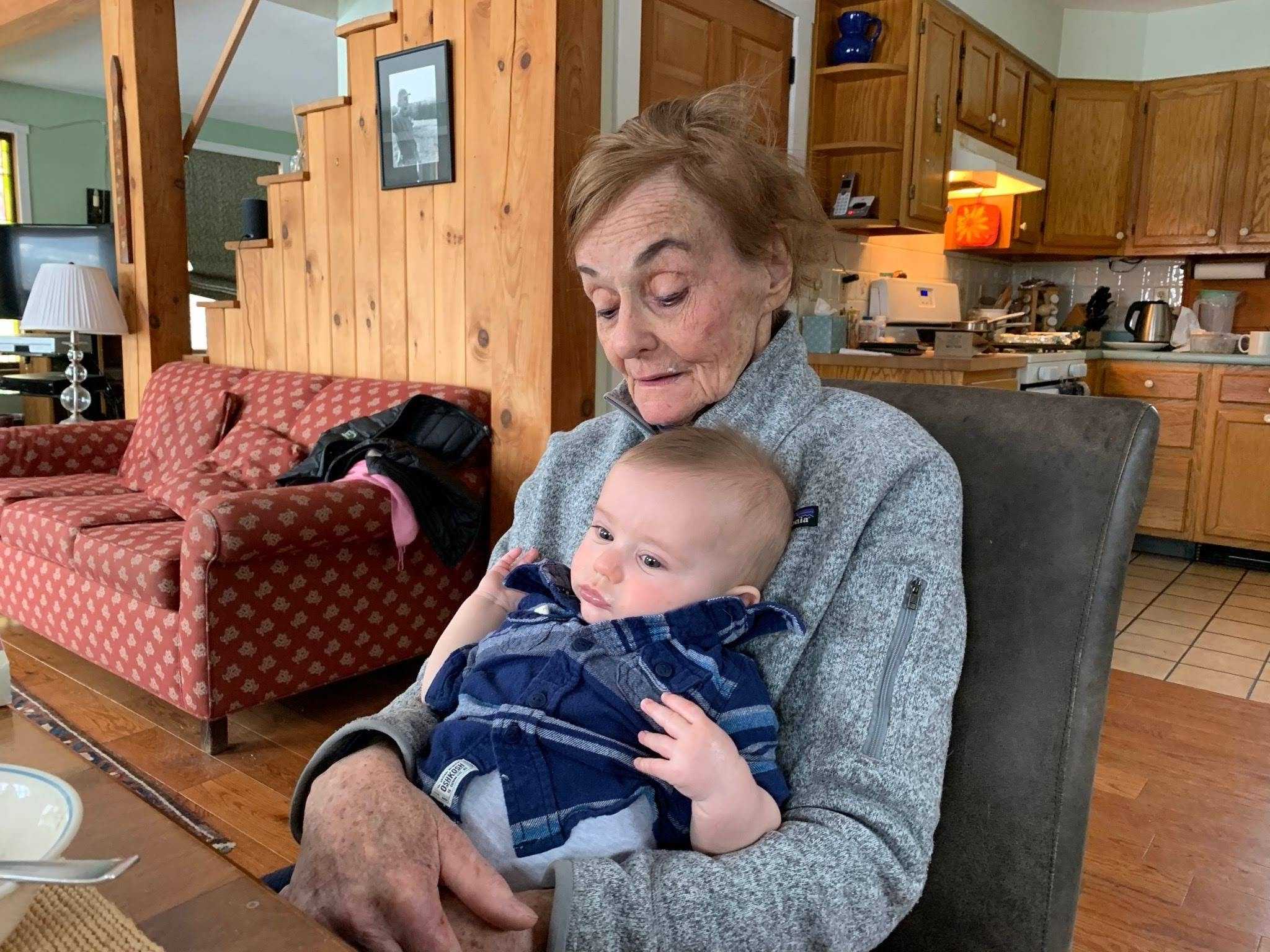 Janet Foy was strong-willed and, by her own account, "not always compliant" with family wishes. Even as her health was declining, she refused to stop working or give up 300-mile commutes between the Hudson Valley and northern Vermont. The day after she died in Vermont, a patient showed at her Peekskill office for an appointment. She's pictured here with great-grandson Jackson Francis Rowe.
She was a patron of Broadway shows, a piano teacher in a neighborhood of Rochester, N.Y., and an organ player at Catholic masses. She was a lifelong figure skater and cherished long walks and bicycle rides with friends. She loved to put on a dinner party, and held one the night before she died. She was a frugal spender, born in the Great Depression.
Janet Marie O'Neill was born Sept. 18, 1934, in Chicago to Gerald O'Neill, a public schoolteacher with a law degree, and Margaret "Babe" O'Neill, a homemaker. A brother, Gerald Thomas O'Neill predeceased her.
She received a bachelor of arts degree in music at Marycrest College in Davenport, Iowa, in 1956; a master's degree in counseling and psychology at the Downers Grove, Illinois, campus of George Williams College in 1972, and a doctorate in education at University of Rochester in 1977.
In 1956 she married F. Peter Foy, a Xerox executive. In quick succession, she produced half a dozen so-called "Foy boys" in eight years. Peter Foy died in 1992. After their divorce in 1981, Foy lived independently for much of her remaining life.
Survivors are Vincent Foy, who produces grass-fed beef in Danville; Paul Foy, a writer at Eagle Point Resort, Utah; Gregory Foy, a private-equity investor of Hingham, Mass.; David Foy, an accountant of Quincy, Mass.; Bernard Foy, a scientist of Santa Fe, N.M.; Justin Foy, a radio producer in Woodstock, N.Y.; seven grandchildren and one great-grandson.
Written by Paul Foy