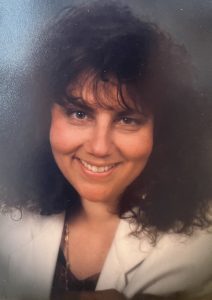 Marie Inserra, a member of the City of Peekskill Conservation Advisory Board, environmental advocate, and retired nurse practitioner, died July 5 at her home surrounded by family and friends. She was 76. Her wake is today, Thursday, July 6 from 2-4 and 7-9 p.m. at Joseph F. Nardone Funeral Home, 414 Washington Street, Peekskill.
She fought gallbladder cancer fiercely for the past three years, as she did the causes and principles she cared about most. In addition to co-founding the City of Peekskill Environmental Film Series, Marie was a member of the grass roots environmental groups United For Clean Energy (U4CE), Indian Point Safe Energy Coalition (IPSEC), and Resist Spectra pipeline.
Born on March 3, 1947 to Charles and Rose Inserra, she was raised in Brooklyn. Marie received her Bachelor of Science in Nursing from Hunter College, and her Masters and certification as a Nurse Practitioner from SUNY Stony Brook. Always dedicated to those who needed care most, Marie's first job as a Nurse Practitioner was for the National Health Service at Covenant House in Manhattan, and then the Northeast Neighborhood Association (NENA), an outpatient clinic in Alphabet City. After a brief stint at the Councils on the Upper West Side of Manhattan, Marie worked at the Segundo Ruiz Belvis Clinic in the south Bronx for almost 30 years.
In addition, Marie helped found the New York State Coalition of Nurse Practitioners by organizing the first four years of their educational conferences. She served a term as their President. Marie was also a strong advocate for the New York Child Victims Act, working tirelessly in Albany for years to get this legislation passed.
A lover of films, travel, and a fine Italian cook, Marie moved to Continental Village in 1989, and to Peekskill in 1999.
Marie is survived by her partner and husband John Sullivan and sister Virginia "Ginny" Inserra, both of Peekskill, in addition to an enormous Italian family including her nephews Charles and Christopher Inserra and niece Lauren Montano, a grand nephew and three grand nieces.
In addition to her wake today, there is a 10 a.m. funeral mass on Friday, July 7 at The Center at Mariandale, 299 N. Highland Avenue, Ossining, NY. Interment follows at Hillside Cemetery in Cortlandt.
In lieu of flowers, the family asks for contributions in the name of Marie Inserra, to: Grassroots Environmental Education, 184 Main Street, Port Washington, NY 11050 or online at grassrootsinfo.org or to the Peekskill Environmental Film Series, c/o John Sullivan, 735 Requa Street, Peekskill, NY 10566.