Peekskill businesses moving, growing and closing
Gleason's and Beverage World find new homes 'next door'; downtown Chase branch closed 
Gleasons taking over Rocco's spot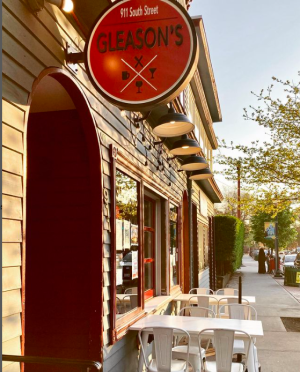 Gleason's, the popular rustic-chic  restaurant known for its pizzas on South Street, is moving just 240 feet away to the spot that was formerly Rocco's on South Division Street. "We've outgrown the space," at the South Street location which seats 45, said owner John Sharp. The new space on South Division Street is a 200-seat restaurant. "We'll have casual, fun food fare." He said he will be bringing back the stage that was a centerpiece of Rocco's predecessor, The Hudson Room, and expects to have more than just cover bands. We'll have comedy, musical theater and other entertainment," said Sharp, who is a partner in River Outpost Brewing at Charles Point,The Central at the Riverfront, and Birdsall House on Main Street. He expects to have a soft opening in August and the grand opening in September, the week after Labor Day. 
This beer's for you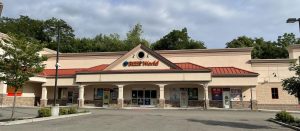 Beverage World, at the Peekskill Shopping Center on Main Street, is moving across the parking lot, to a space double in size with the moniker Beer World in the next three weeks. Owner Sunny Patel, who has a dozen other Beer Worlds in upstate counties, purchased the business Beverage World about two and a half years ago. Patel's brother-in-law, Rinkesh Patel, said they plan on turning the 4,000 square foot Beverage World space into a bottle and can redemption center when the move is complete. This is Beer World's first business in Westchester County.  
Chase Space Now Empty
Chase  Bank closed up its automated branch on Brown Street Friday, the end of a 57-year-run for a bank on that location. On Thursday, a company was on the scene taking all the machines out of the building. According to Steven Straus, a representative of the company that owns the building, Chase has a lease on the location with several more years remaining. He has not heard from the real estate division of the bank about their plans for the building, which sits on a prime piece of downtown  real estate.