Michael and Megan Macedonia bought a house and moved to Peekskill eight years ago. Then they began thinking about a way to get their friends to visit and came up with the idea to create a pub crawl around the theme of Abe Lincoln. LinCon is Peekskill's version of the SantaCon pub crawl that takes place in New York City in December. Macedonia calls it "Peekskill's Original Pub Crawl" which is not sponsored or promoted by Peekskill's Lincoln Society or the Lincoln Museum.
"Peekskill is so walkable and has such an eclectic collection of pubs," said Macedonia, 40 "and it's a way to directly support local businesses." What makes it authentic is that Lincoln spoke in Peekskill in 1861 on the way to his inauguration. But Abraham Lincoln was also a teetotaler and one wonders if he'd frown upon a 'drinking with Lincoln' tour. Macedonia stresses the need for people to drink responsibly, "know yourself, don't ruin it for everyone else." People come to socialize and have fun and don't have to drink. "It could also be called a 'Food Crawl' as all the places put out a spread of food," said Macedonia. "Come and spend your time and money in Peekskill."
A booster of Peekskill, Macedonia said there's no better feeling than walking into an establishment with a crowd of people all wearing Lincoln Stovepipe hats. Macedonia, who is a Lincoln buff, having done a stint as president of the Society, has been a one-person coordinator of the last 11 LinCon's.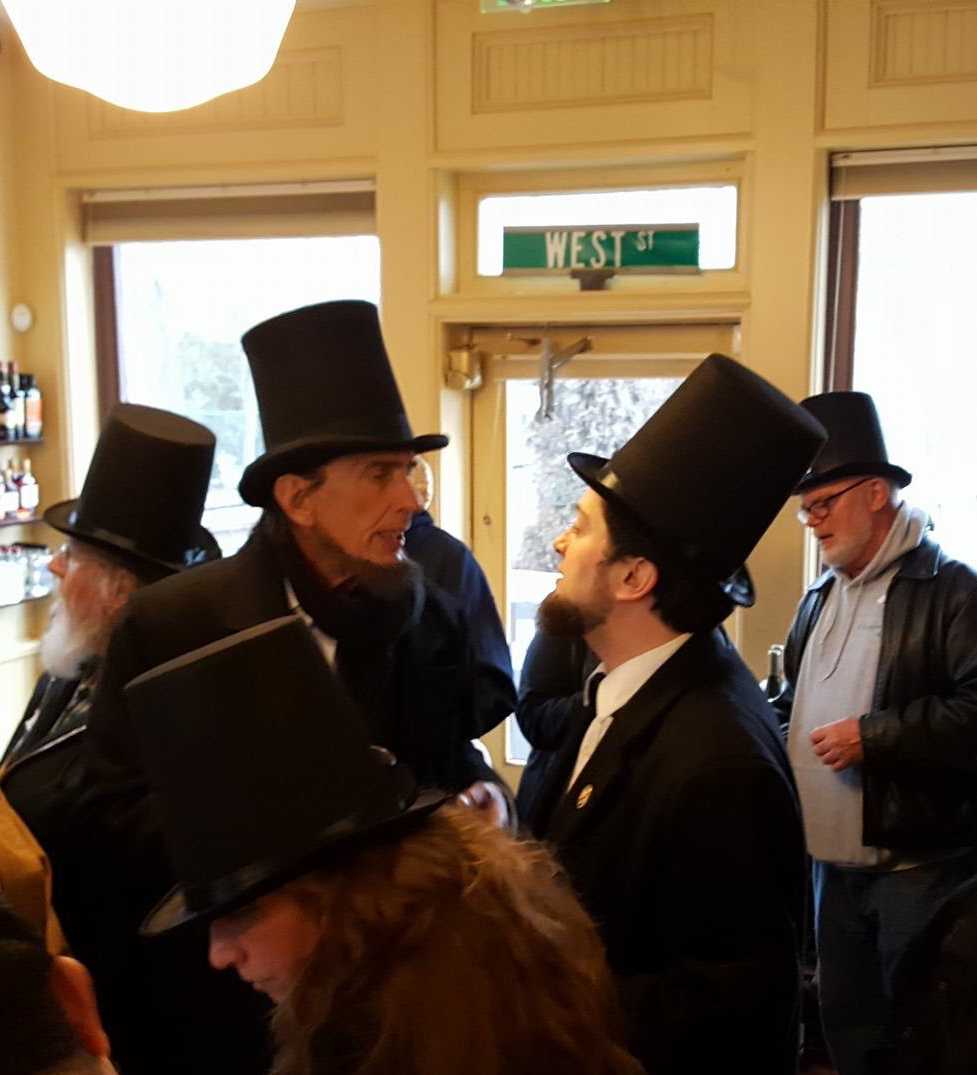 But this year he reached out to D. Bertoline and Sons beer distributor for help with the publicity to grow the event from the 30 people that attended last year to a bigger crowd this year.
"We always like to get behind events in the city," said Dominick Bertoline, Jr., whose company sponsors a number of concerts and festivals in the downtown in the summer. "We helped him with signs advertising the pub crawl including the banner over Route 9."
Macedonia scourers the internet to find cheap stovepipe hats, buys about a hundred of them and gives them out to people who show up. The only way he's publicized it in the past is  through social media. "It's not a lot of coordination and has grown very organically."
"Last year I was in Taco Dive Bar when someone told me, 'there's a bunch of people with Lincoln hats over at the Brewery'.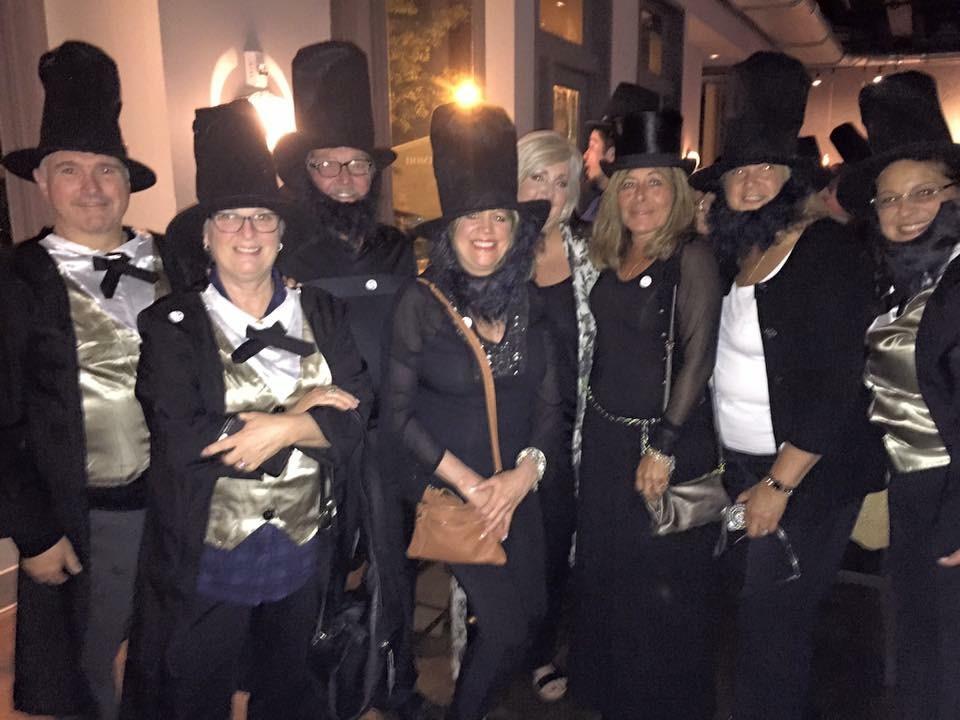 Turns out they found out about it on social media and took the train to get here." He had never met them before that day.
This year's crawl is on Saturday, Feb. 15, in the downtown, beginning at Birdsall House at 2:30. It moves to Quiet Man at 3:15 and then to Ruben's Mexican Café at 4. At 4:45 the crowd crosses the street to 12 Peekskill Lounge and then at 5:30 heads into Division St. Grill. At 6:15 they go to Eagle Saloon and end at 7 pm at Gleasons.
It's a very casual and informal experience said Macedonia. "Nobody expects to hear the Gettysburg address."
What is known today as SantaCon began as protest art performance by a group called  Solvognen in Denmark in 1974. A version of it was  adopted in San Francisco 20 years later and by 2000 it had morphed to people dressing up as Santa's on pub crawls around the world, New York being one of the largest.