Skating, music, art at Funkfest 2 Saturday
For the first time since 2019, Peekskill business Whadafunk is hosting FunkFest 2 at 2nd Nature Skateboard Park at Highland Industrial Park off Highland Avenue on Saturday, May 27 at 7 p.m. 
"We are trying to throw an event where like minded youth and individuals can hang out and meet each other and feel like they are a part of something special," said John Gutierrez, founder of streetwear brand Whadafunk. "This is an event in a positive environment for the youth culture."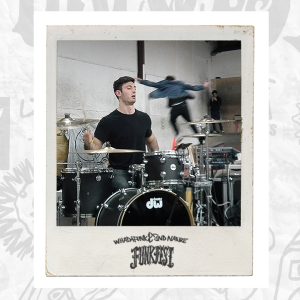 The event will feature local skaters who can enter a skate contest, local musicians, local artists doing live paintings & local motorcycle artists bringing custom built motorcycles.
Admission is $10 and tickets can be purchased here  and there will be a pop up shop with merchandise created by Whadafunk, a motorcycle showcase along with food, artists creating works and lots of music.  
Music is by Grace the Enemy, Low Fiction, Trippy Twins, RBNX, ANTwontstop. Art is created by Eazy/Maf, Brian Caprari, The Art of Feury, SKATCH FACE.