Rally before Decommissioning Oversight Board meets tomorrow
Immediately preceding tomorrow's meeting of the Indian Point Decommissioning Oversight Board, education, public health and environmental advocates will speak to children's safety regarding toxic air pollution. The rally against the many hazardous elements of the current decommissioning plan for Indian Point Nuclear Power Plant begins at 4:30 at Cortlandt Town Hall, 1 Heady Street and will include representatives from various community groups.
Among the concerns highlighted will be acute risks to young children that attend the Buchanan Verplanck Elementary School and ongoing concerns regarding the plan by Holtec to dump millions of gallons of radioactive wastewater into the Hudson River.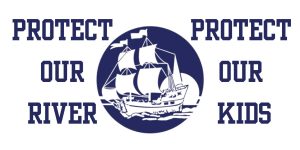 Holtec also plans to demolish the reactor domes 4,000 feet from the Buchanan-Verplanck Elementary School. Other issues addressed will include New York State Department of Environmental Conservation's (DEC) lack of baseline testing and the lack of plans for dust/soil testing.  Other schools in the US have been contaminated by nuclear site decommissioning activity.
On Monday, 138 groups representing hundreds of thousands of New Yorkers sent a letter to Governor Hochul urging her to stop Holtec International's plan to dump one million gallons of radioactive wastewater into the Hudson River. In the letter, the groups called for Governor Hochul to support the prompt passage of S05181/A05338 to stop radioactive wastewater dumping statewide, and called for on-site storage of Holtec's toxic waste.
In less than two months, 21 municipalities and four counties have passed resolutions or written letters in opposition to Holtec's dumping plan, and nearly half a million people have signed a petition against the discharges.