Herald receives grant for a young reporter
Program is outgrowth of high school student journalist mentorship 
The Peekskill Herald has been awarded a $45,000 grant from the DJ McManus Foundation to fund a first-year reporter position at the digital newspaper.
"Good journalism has to be learned.  It's an always fascinating profession which, to be done well, requires not only endless curiosity but the doggedness to get every word, thought and, of course, every fact right. Probably hardest of all, it requires presenting all sides of the subject (even when, or maybe especially when, the reporter has a strong personal preference). The Collegiate Journalism grant exists to give aspiring writers the chance to learn all this – and more," said Deborah McManus.  
In 2022, the DJ McManus Foundation funded a program for Herald publisher Regina Clarkin to mentor Peekskill High School students in journalism. The Collegiate Journalist Program is the natural extension of the high school mentorship. Many of the graduates of Peekskill High School's student journalism program are now working to fund their collegiate studies. The Collegiate Journalist grant is designed to provide valuable real world reporting experience with mentorship and guidance, while receiving college classroom education. 
"This grant will have a tremendous impact on the kind of coverage the Peekskill Herald, a lean start-up news operation, can offer its readers," said publisher Regina Clarkin. "It will allow the Herald to extend its capacity to report important local news. Our McManus Collegiate Journalist will cover municipal, development and education issues.  Jeffrey Merchan, a 2022 graduate of Peekskill High School who is now attending Westchester Community College – is the Herald's first recipient of the DJ McManus Collegiate Grant.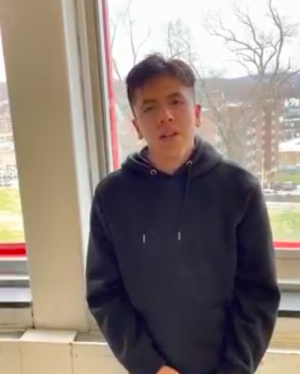 Merchan has written Herald stories covering a shooting death on John Street, a feature story on the Friends of the Peekskill Dog Park, has  reported on students in Peekskill High School's Robotics class sending solar panels to Ukraine, and contributed reporting about the death of a classmate at the Peekskill train station in February.  
Jason McManus was editor-in-chief of Time-Warner. "Jason and I established our family foundation together in 1999 to address many different areas, one of which was and will always be good journalism," said Deborah McManus.