Woman killed at train tracks had the sweetness of an angel
Friends remember her kind, generous spirit
Anna Hongach, the woman who died on the Metro North tracks in Peekskill early Monday morning, January 30, after being struck by the 5:51 am southbound train, was a beautiful, generous person who loved browsing the flea market and making latch hook rugs. Metro North officials said she was on the tracks near the Hudson Avenue crossing when the train was approaching the station. She suffered from mental illness and was depressed about recently losing her job, said her friends and Pastor Robert Lindenberg of Peak Community Church.
A 1981 graduate of Peekskill High School, Hongach, 59, was a familiar face behind the cash register to those who frequented the now-closed Rite Aid in the Crossroads Plaza, ShopRite on Route 6, Home Depot and Walmart at Cortlandt Town Center – and most recently, Big Lots on Rt. 6, which closed last month.  
"Anna was a get-up-and-go kind of person. She was never without a job and it really helped keep her focused," said her friend Denise Bigelow, who knew her from the Peak Community Church. Hongach was at Bigelow's home on Sunday, and Bigelow said her friend was depressed about not having a job. "I told her that when God closes one door, another opens," and we prayed together. "She told me she loved me. You would never see her without her giving you words of encouragement," said Bigelow. "It just breaks my heart. Mental illness is serious. When someone says they are going to hurt themselves, listen."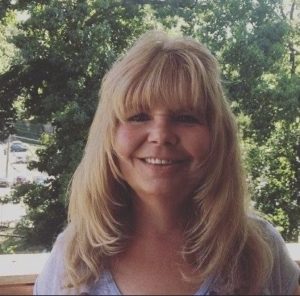 Pastor Lindenberg said Hongach was a member of the Peak Community Church for the past seven years, and fought deep bouts of depression – but she was trying to manage it by working and praying. "She was homeless for a period of time," said Lindengerg. "In the time I've known her, she moved twice and most recently she moved in with another member of the church community." 
Dawn Martinez grew up with Anna, graduating from Peekskill High School the same year, and invited her to live with her for the past six years. "We worked together on the apartment and we shared the bills," said Martinez, who was in the process of getting her cable installed so Anna could use the computer at home to look for work after being laid off by Big Lots. "She would go to the library. But she wasn't one to sit still for long." 
"She loved being busy," said Martinez. "I took her under my wing and she was like a sister to me, a best friend.  She had problems but she didn't talk about them." Martinez said her friend was having difficulty sleeping on Sunday night, and she tried to help her get some rest. "In the morning, I assumed she was in her room. I heard on Channel 12 that a pedestrian was hit at the Hudson Avenue crossing, and then I got a call from her son," related Martinez. 
She loved her children, she was always talking about her boys and her three granddaughters, said Bigelow. Anna was mother to Danny, 40 and twins, Ryan and Robert, 27. "I told her boys I would step in and be a stepmom to them and they could call me at any time." Recalling Anna's nickname, 'Dolly Do', "We would call each other sweetie," Martinez reminisced. 
That sweetness came through to those Anna encountered when she was working the register at Rite Aid, according to Eboni Dabbs, who went to school with Anna's older son Danny. "I hadn't seen her in about three years, and when I did run into her she was happy and smiling. She was kind, caring and sweet-hearted. We would start talking, sharing about our children, and we'd forget that we had errands to do," said Dabbs. "I'm just shocked. You just don't know what people are going through."  
During any outreaches that members of the Peak were asked to participate in, Dawn and Anna would always participate, said Lindenberg. "They were a wonderful team."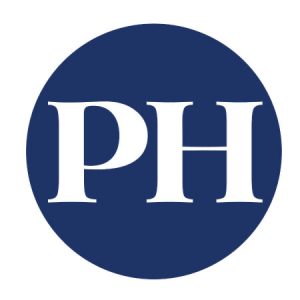 At the Peekskill Herald, we dig deep to bring you the stories behind the people in the news. You won't find articles like this anywhere else. As a reader-supported news site, we strive to create a sense of community for all the people who call Peekskill home. Your support of our work matters. You can donate here to keep these qualities stories coming.