The loud whir of generators and power saws, orange cones closing streets and friends visiting those who have power to charge devices and store frozen food in freezers,  is what the aftermath of Tropical Storm Isaias looks like in Peekskill.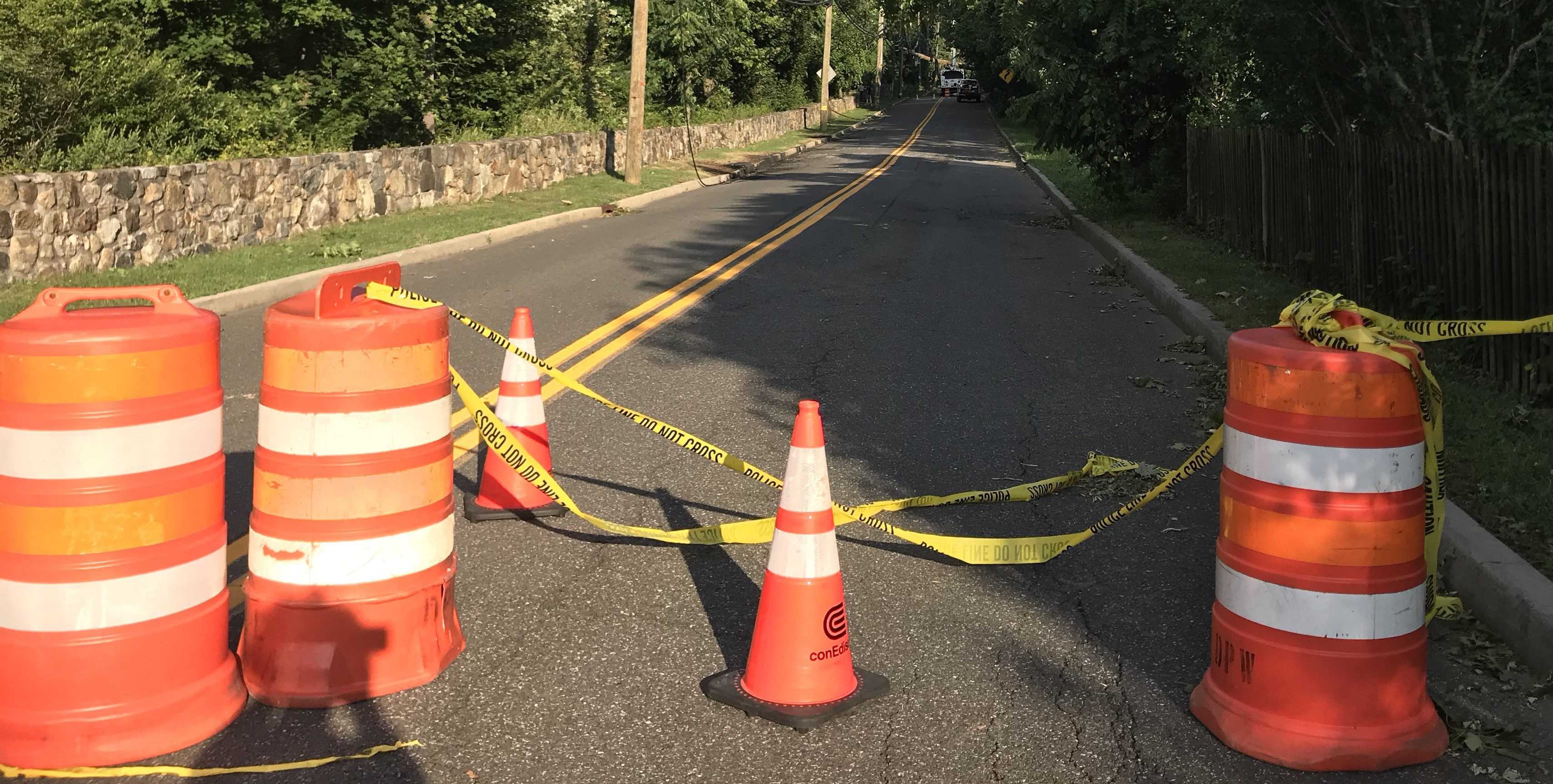 Wednesday's beautiful blue sky and low humidity was in stark contrast to Tuesday's 70 mph winds and driving rain that blew through the region downing trees and taking wires with them, causing massive power outages throughout the city.  Con Edison reported 12,698 customers lost power in Peekskill. As of 6 o'clock  this morning 1,957 customers were still without electricity. The utility says it will have power restored, at the latest, by Sunday, August 9th
Entire swaths of the city were without electricity because three threes fell and took main feeder high-voltage electric wires to the ground. Neighborhoods impacted included Dunbar Heights off Highland Avenue, Highland Park and Hampton Oaks off N. Division Street and Chapel Hill off Maple Avenue along with the Frost Lane section that borders the Bear Mountain Parkway. Various other streets were impacted by secondary wires down.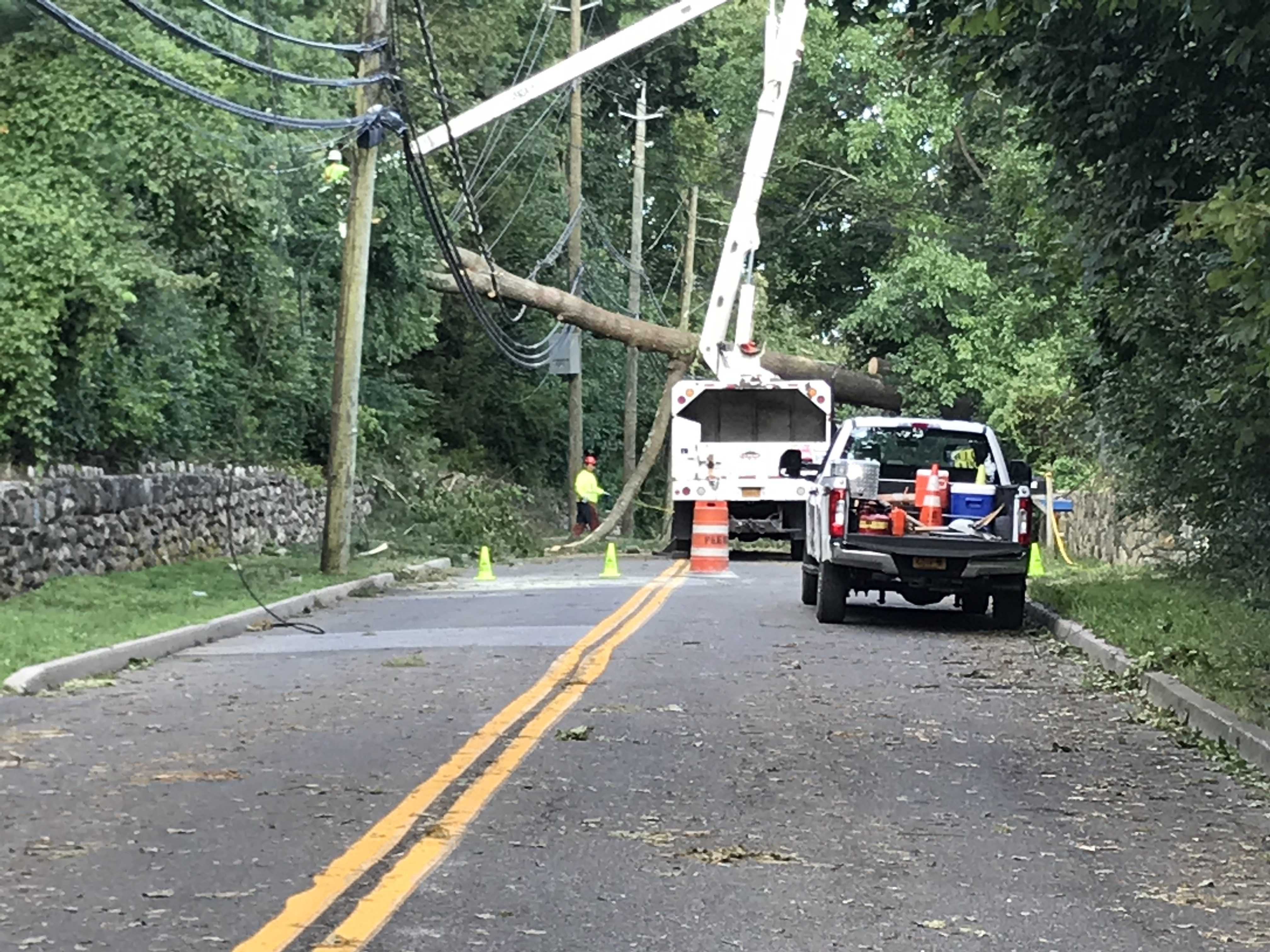 The three trees that came down were on primary roads leading into Peekskill. When trees come down and take wires with them, Con Edison has to determine if wires are live and if so, they need to de-energize them before branches can be cut and removed.
"We are at the mercy of Con Edison," said Peekskill DPW head Dave Rambo. "They tell us when they'll have the power restored." Rambo and a few other city officials met with Con Edison representatives on Tuesday afternoon during the storm. Con Edison told the city officials  they would not be working through the night and would have crews to Peekskill Wednesday morning. Con Edison determined they would go to the North Division Street location first where the most customers were without power.  City crews in bucket trucks went with Con Edison workers during the midday to cut trees after power lines were safe to handle.
The second place Con Edison went to was Maple Avenue which is a main thoroughfare into the city. That work was continuing into the evening Wednesday. The last place Con Edison will attend to is Frost Lane where two utility poles came down causing the water treatment plant for the city to be running off a generator. In addition to impacting residents in their homes in that area, the lack of power has shut off the traffic signal at the intersection of the Bear Mountain Parkway and Carhart Avenue.
The storm saw  two trees fall on the roofs of houses; one on Ringgold Street and another on Maple Avenue. Major limbs from trees came down throughout the city.

City workers will pick up branches with the Chipper truck that are neatly piled on curbs. Call the DPW office at (914) 734-4130 to get on the list for a pick up.
Depew Park and Franklin Park saw large trees felled during the storm.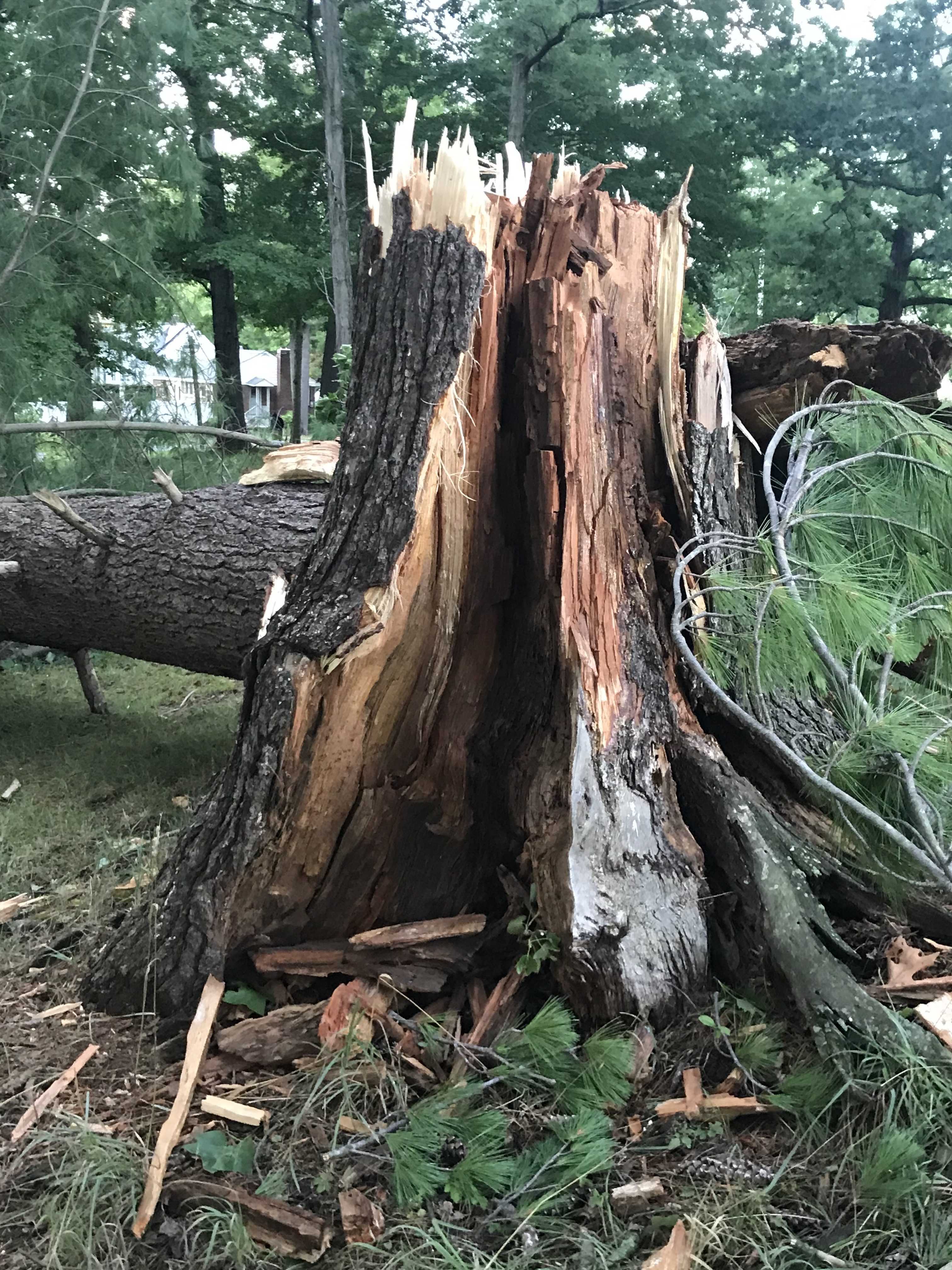 This storm produced the second highest number of outages (220,000) in Con Edison's history, compared to Superstorm Sandy in 2012 when 1.1 million were without power for weeks. According to the utility, 500 roads were blocked  by trees and 7,000 wires were down. More than 15 years ago Con Edison petitioned the Public Service Commission and received permission to force municipalities to cut trees that were within 3 feet of the left and right side of wires and within 5 feet above wires.. The utility realized those ranges weren't enough and increased the ranges to what it is currently, 5 feet left and right and 15 feet above.