Imaginative ideas for parks and outdoor dining created in post Covid-19 world

Brainstorming conversations between residents, business owners and the city are yielding new initiatives to situations arising from a post Covid-19 environment.
The need for restaurants to have more outdoor seating  translates into annexing roadways to become sidewalks. This happened in the downtown and as of last weekend, Railroad Avenue is now one-way only traffic heading south, allowing more outdoor seating in front of restaurants.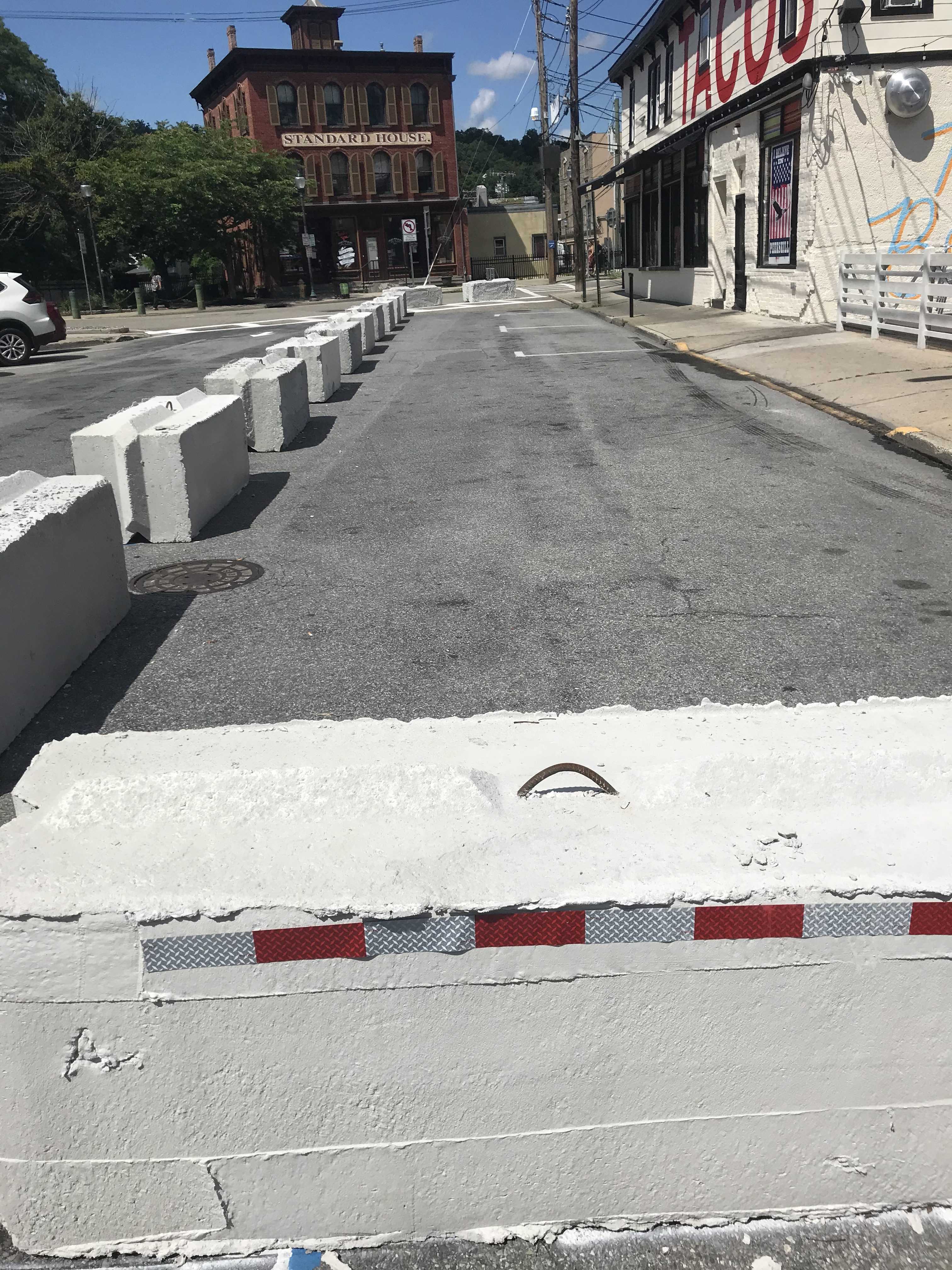 And for four hours on Sunday there was no car traffic in Depew Park with plenty of people walking and bicycling on the roads along with members of Peekskill's newest non-profit, Rotaract, picking up trash.
Peekskill's Bicycle Sundays encourages pedestrians to enjoy the park from 8 am until noon without vehicles using the roads. Drivers are able to enter the park from Union Avenue and leave their car in the lot across from the swimming pool.
Bicycle Sundays is the result of the community coming together around a new initiative, said City Manager Andy Stewart who credited resident Rafael Morales and the city's parks and recreation department along with the youth bureau for bringing the idea to fruition.




Stewart said he was approached by the business owners on Railroad Avenue to create a one- way street as a solution to the lack of sidewalk space. The businesses have installed the barriers and signage with the approval and oversight of the city said Stewart.  In regular meetings with the Chamber of Commerce and the Peekskill Business Improvement District, Stewart said the city is looking at a range of ways to help businesses. The 'parklet' on South Street is another example of adding extra outdoor seating.
The closing of Depew park came about when Morales, the founder of Peekskill Bikes Facebook page, wanted a place for bike users of all types, from unicycles, bicycles or tricycles, to enjoy riding the roads, car free. Through a friend he connected with Stewart and the two brainstormed ideas. Morales, 32, has lived in Peekskill since he was 7 years old. He started learning about mountain biking in February and formed a bike club with about 15 to 20 members, called Do Not Disturb. He came up with the name, not as a way to exclude people, but to signify the zone that someone is in when they are exercising and working out. Club members usually ride the trails in Blue Mountain and end up at Depew. Recognizing that mountain biking isn't for everyone and it's difficult for kids to ride with adults on trails, he wanted people to have the experience of enjoying themselves in the park.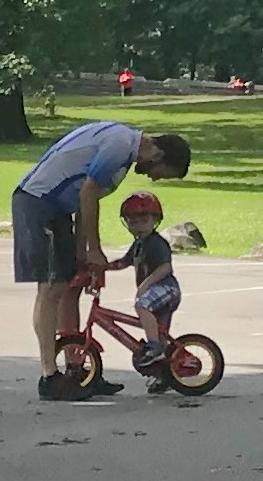 "All I care about is having people get outside and be healthy and having something fun to do," said Morales. He created the Facebook page as a way for people to get information and share their love of biking.
The four members of Rotaract, an offshoot of the Peekskill Rotary Club who were on foot on Sunday in the park said they are interested in 'adopting' the park as a way of contributing to their community by doing a clean-up once a month. Their group received its charter earlier this year. Before the pandemic shutdown they were meeting on Sundays at the Iron Vine. They now meet on Zoom. Three weeks ago, they did their first park clean-up with about 15 volunteers. On Bicycle Sunday they were going through the trails and around the track picking up trash.
Rotaract is for young adults desiring to enhance knowledge and skills that will assist them in personal development and addressing the physical and social needs of their communities, and to promote better relations between all people worldwide through a framework of friendship and service.
Sol Bautista learned about Rotary as an exchange student from Peekskill who lived in France and when she returned became a mentor. Rotaract member Ken Smith learned about the group from his uncle Luis Segarra who is a member of the Peekskill Rotary Club.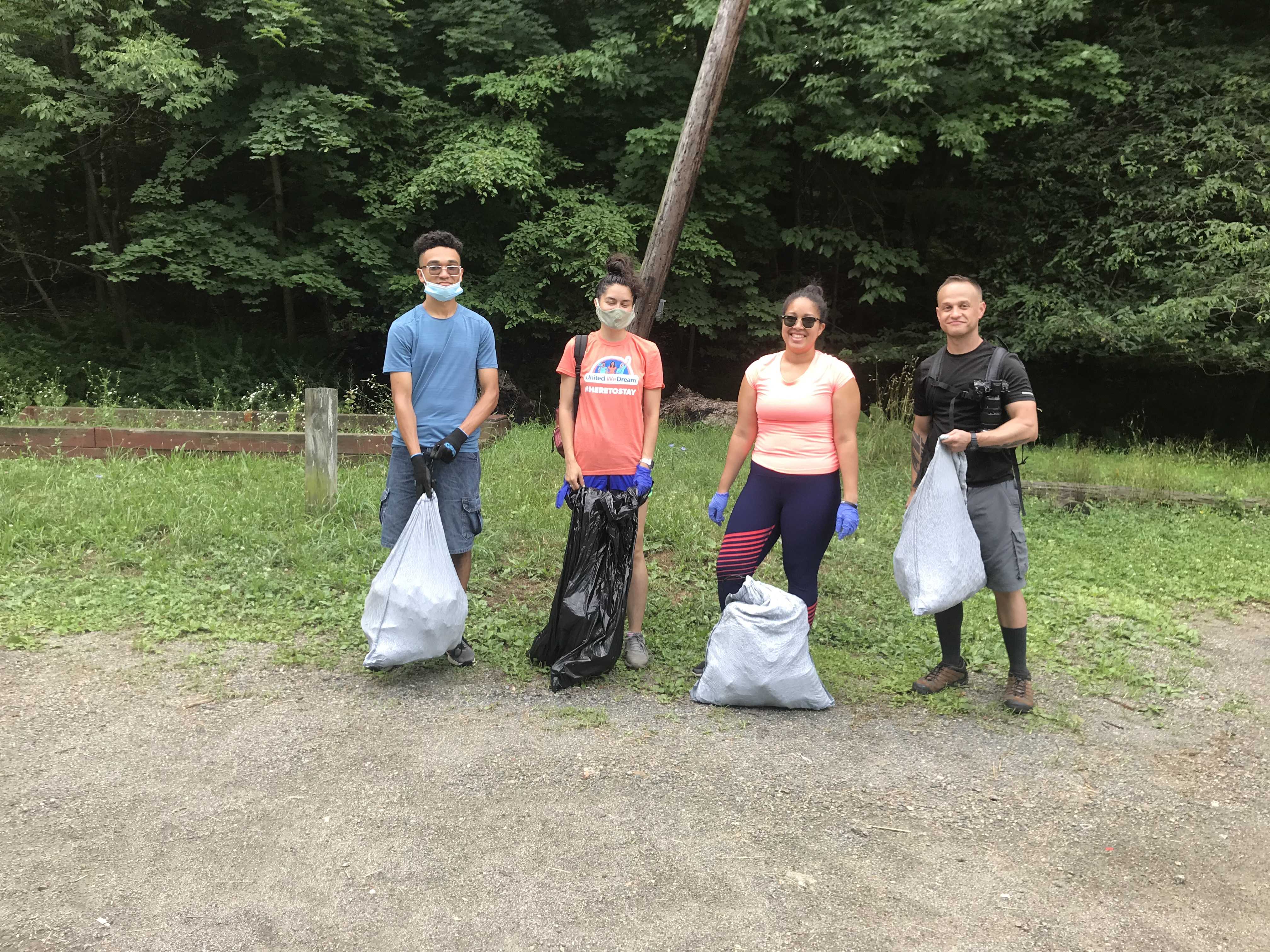 The bicycle industry is experiencing unprecedented growth. According to an industry market report, April sales for the industry grew 75 percent to $1 billion. Typically, April sales are around $550 million.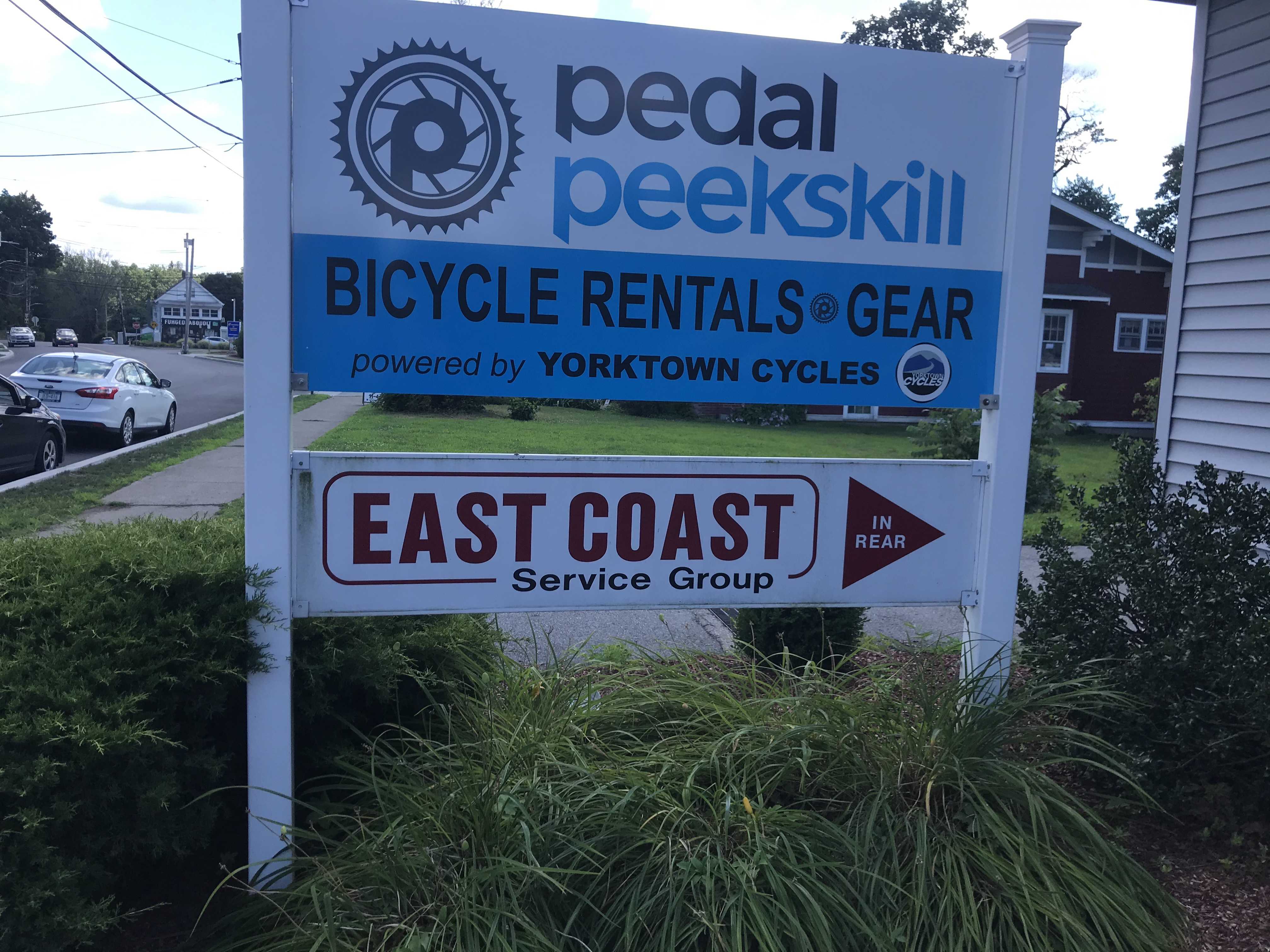 That is confirmed locally by Tom Walsh, owner of Petal Peekskill. He said he couldn't keep up with the demand for bikes. "I saw a jump in business in March and extended hours to ring the register while I could," said Walsh, who has been running his business in Peekskill for the past four years. With people getting outside and having to practice social distancing, bikes are a perfect form of exercise especially because gyms are closed.
Supplies couldn't keep up with the demand. He sold out of his lower price point bikes pretty quickly. Lots of manufacturing plants overseas were shut down because of the coronavirus and that contributed to the shortage along with the increase in buyers.  "The influx of new riders crushed existing inventories," he said, noting that most of the distributors and warehouses are in the US.
"I've sold out of items that never sell out," he said.  "Items like child carriers, or comfort seats, items for family riders, are gone." Walsh, who also owns Yorktown Cycle, said it was horrible having people lined up in front of his store and having to tell them they he didn't have inventory.
Anyone wanting to order a bike now will have to wait 6 to 8 weeks said Walsh who moved his business from the Riverfront to Washington Street a year ago. But his rental business is starting to pick up.
Herb Edelman of Herb's Auto and Bicycle Store on N. Division Street also has seen an increase in business.  He currently has one Hummer 24" bicycle for sale with very unique features.