To the Editor,
As the CEO of Caring for the Hungry and Homeless of Peekskill (CHHOP), I feel it is necessary to speak to the recent developments regarding our relationship with St. Peter's Episcopal Church, as outlined in your recent article. I, along with the Fred's Pantry team, feel a deep concern for the vulnerable residents of Peekskill who rely on our farm-to-table pantry. This is a vital institution in our community, which is facing a potential adverse impact on those struggling with food insecurity, especially with the holiday season fast approaching.
Since 2010, Fred's Pantry has been a beacon of hope for countless individuals facing the harsh realities of hunger. The decision to expand its operations to include Wednesdays during the pandemic was a testament to the unwavering commitment to meet the growing needs of our community. The pantry's unique approach, prioritizing not only the quantity but the quality of distributed food, has been instrumental in promoting healthier outcomes, be they economic, educational, or mental health-related.
The recent communication from St. Peter's Episcopal Church demanding a reduction in distribution days and a substantial increase in rent has awoken concern throughout our community. The significance of Fred's Pantry being accessible to all clients, particularly during the upcoming holiday season, cannot be overstated. The pantry has played a crucial role in addressing hunger in Peekskill for 13 years, projected to feed over 75,000 individuals by the end of December. Many of these patrons are fully employed but find themselves grappling with the affordability crisis, highlighting the pervasive issue of working poverty.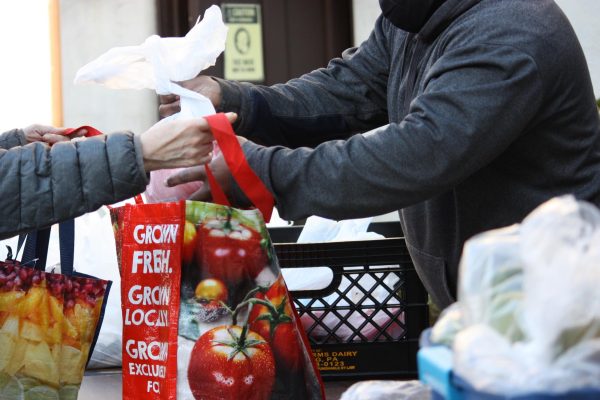 The impact of potentially halving the hours of operation at Fred's Pantry is deeply concerning. As stated in the article (sourced by Reuters), 26.5 million Americans sometimes or often do not have enough to eat, and the repercussions of such a decision would be far-reaching. As the need for food assistance continues to grow due to inflation and economic turmoil, Fred's Pantry stands as a critical lifeline for families on the brink. Cutting weekly distribution in half, as St. Peter's is pressuring, would undoubtedly exacerbate the challenges faced by those already teetering on the edge of food insecurity.
As the holiday season approaches, a time when compassion and generosity should be at the forefront of our actions, I urge St. Peter's Episcopal Church to reconsider its demands on Fred's Pantry. This cherished institution has been a symbol of the intertwining of faith and justice, embodying the values of compassion and communal responsibility. The collaborative efforts between Fred's Pantry and St. Peter's have, until now, showcased a shared commitment to creating a more just and friendly society.
It is disheartening that this issue has caused a strain on the relationship between St. Peter's and Fred's Pantry. While we respect the autonomy of religious institutions in choosing their partnerships, we implore all parties involved to prioritize the greater cause of alleviating hunger in our community.
My hope is that we may come together as a community to ensure the continued operation of Fred's Pantry in both the immediate and long-term future without compromising its ability to serve those in need. As the community rallies together during this critical time, let us remember that hunger knows no holiday, and our collective efforts can make a significant difference in the lives of our neighbors.
Cynthia Knox